Hurricane season is a deadly time across the United States. It brings with it some of the most active and dangerous weather seen all year. Torrential downpours and wild winds lead to flash flooding and extensive property damage. Learn more about what we've been seeing this hurricane season and how to prepare for the future by inventorying your home in case disaster strikes.
2018 Hurricane Season
It may not seem like it, but the National Oceanic and Atmospheric Administration (NOAA) forecasted the 2018 hurricane season to be "less active" than initially expected. But as Hurricane Florence recently demonstrated, it only takes one huge storm to wreak immense damage. The cost of damage to property and lost economic output from Hurricane Florence is expected to be between $38 and 50 billion.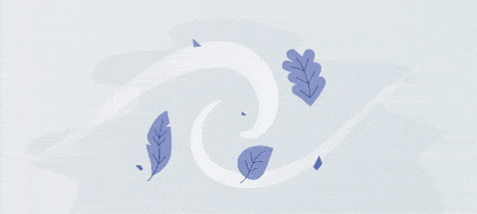 The strength of a hurricane is based on the Saffir-Simpson Hurricane Wind Scale, which ranges from Category 1 to Category 5, based on wind speed. The majority of damage is caused by wind, rain (a major source of flooding), and storm surge, as water is pushed inland in huge volumes by strong winds.
Have You Inventoried Your Home?
A proper home inventory is a proactive way to save time and money if a catastrophe hits. A home inventory is a way to document all your belongings, allowing you to provide proof that you were in possession of these items in case you need to make an insurance claim. You'll want to include photos or videos of the contents within your home in case they're damaged, as well as photos of receipts for expensive items (furniture, electronics, jewellery, tools, and other valuables).
Why Inventory Your Home?
It's Easy
Applications like Encircle have made a home inventory easier than ever. Simply download the free Encircle Mobile App for your Android or Apple device, snap photos of your belongings, and you're all set!
File Insurance Claims Faster
Having an existing home inventory makes filing an insurance claim faster and easier according to the Insurance Information Institute. It also reduces the risk of having a claim denied. Disasters are scary and stressful. Needing to remember the contents of your entire home in the case of an emergency is difficult. That's why having your belongings documented ahead of time can be a huge relief and help you get your life back on track following a disaster.
It Can Save You Money
Insurance companies may not pay for your belongings if you can't prove what was lost. Many people try to take advantage of the system, making false claims of what was in their home at the time of loss. Using an inventory provides greater transparency for both insurers and policyholders and eliminates guessing by providing proof of ownership.
Encircle's Got You Covered
When it comes to doing a home inventory of your possessions, we've got you covered! Download our free home inventory app onto your mobile device now: