Any loss is difficult to deal with, both logistically and emotionally. But when dealing with CAT situations, this turmoil reaches new heights. Restorers are stretched thin, with teams pulling 20-hour days and dealing with limited resources. Amongst the chaos, efficiency is absolutely critical for property restoration companies to help as many people as possible.
Any tool that'll give you an edge is essential to your operations, and that's where Encircle Floor Plan comes into play. As the newest addition to the Encircle field documentation platform, this feature is already proving itself to be a vastly more efficient and effective sketching solution over hand sketching or even 3D alternatives. Our customers are raving about the incredible speed, accuracy, and ease of use in the field; basically, every factor that you'd be looking for to help alleviate the workload in a CAT scenario. Let's dive into it in more detail!
Advantage #1: Less equipment, less hassle 🧳
When mobilizing for an emergency restoration job, you need to be extremely methodical about every piece of equipment that you bring with you.
If you are creating 3D virtual tours of all your CAT jobs — most of these solutions rely on external equipment like 360 cameras and tripods to capture the property. You need the right equipment to be available, plus the right people and time to set up and use this technology on site. In a disaster restoration job, you realistically don't have the time for the complex set up and capture process. And do you really want to be lugging around that expensive equipment to such a volatile and chaotic environment? That equipment is expensive, and your teams don't have the time or energy to take extra precautions to ensure that it doesn't get lost or damaged.
If you were to use Encircle Floor Plan for your sketches during a CAT job, you wouldn't need to bring any extra gear with you – it only requires the smartphone that your techs already have on hand. This means no expensive equipment that might get damaged or lost, and no need to have designated trained staff on each job site in order to get the property captured visually for a sketch. Any team member can easily create a 2D floor plan (as well as capture the rest of their much needed documentation!) right from within the Encircle mobile app. You'll then get your floor plan returned into the same job file where all of your other documentation lives, that very same day. That means no more wasted time or stress figuring out which sketch belongs to which property in a multitude of systems. Talk about easy and efficient!
Advantage #2: One process to rule them all 👑
During Encircle's webinar on CAT Response Tactics for Top Restorers, only 21% of attendees said their field processes stay the same when they work on CAT jobs (meaning that almost 80% of restorers change their field processes in a CAT).
An emergency is not the time to be changing up your processes, but rather sticking with what is tried and true to be efficient and frictionless. If you use the same process during both a typical loss and a high-volume CAT job, you'll be setting yourself up for success.
Steve Glozik, President of FP Property Restoration in Florida, has extensive experience handling CAT jobs and high-volume situations, and he commented:
"If you're not [thinking in this CAT mentality for your day-to-day processes as well], when the catastrophe does hit, it's harder for your team to pivot from their day-to-day processes to new processes over here. So if the two bleed together and marry together over the course of the year, you're already trained in it, your people are doing it second nature to them."
Your processes must be able to scale to handle the capacity that a CAT scenario presents — and if you're relying on a finite number of resources (like 360 cameras), you'll be needing to make adjustments to your process. With the long days and back-to-back jobs, the last thing you want to add to your team's plate is extra process changes to remember. You really want to aim for less confusion and less differing technologies to remember.
Encircle Floor Plan is well suited for any size of loss, any timeline, and any job volume – you might say that it's the one process to rule them all. The best part? This solution is found within the Encircle app — the same app that so many restorers are already using to document their jobs. That means field teams can use one app in the field to capture all their documentation for each job (including floor plans), keeping the process simple, efficient, and organized.
Advantage #3: Fast capture, fast results! ⚡
We already mentioned that efficiency is critical in a CAT job, but let's break that down a bit further.
In the field, techs need to be able to capture/sketch a property quickly so that they can move on to other more pressing tasks and additional properties. Rather than spending 30 minutes to an hour on-site sketching out a property by hand, or moving around a 3D camera for capture, techs can use Encircle Floor Plan to simply walk through a property to make a scan video in 5–10 minutes (depending on the property size).
For example, Speedy Restore, a full-service restoration business in Florida, used to struggle with a time-consuming capture process when they were relying on 3D technology. Not only did it take a long time to capture properties, but there would be a lot of time wasted trying to rescan a property or having the platform freeze up on them. But as soon as they started using Encircle Floor Plan, they were floored by the rapid capture capabilities. (See what we did there? 😉)
"I was blown away at how quickly we were able to capture a property. The first property I did was only a 1,450 square foot townhouse, but it had a rounded stairwell that went straight up. The scan took me 3 mins, 10 seconds…That same property would have taken easily 45 mins to 1 hour to [capture with that other solution], just because of the stairwell."
— John Kilinski, CEO of Speedy Restore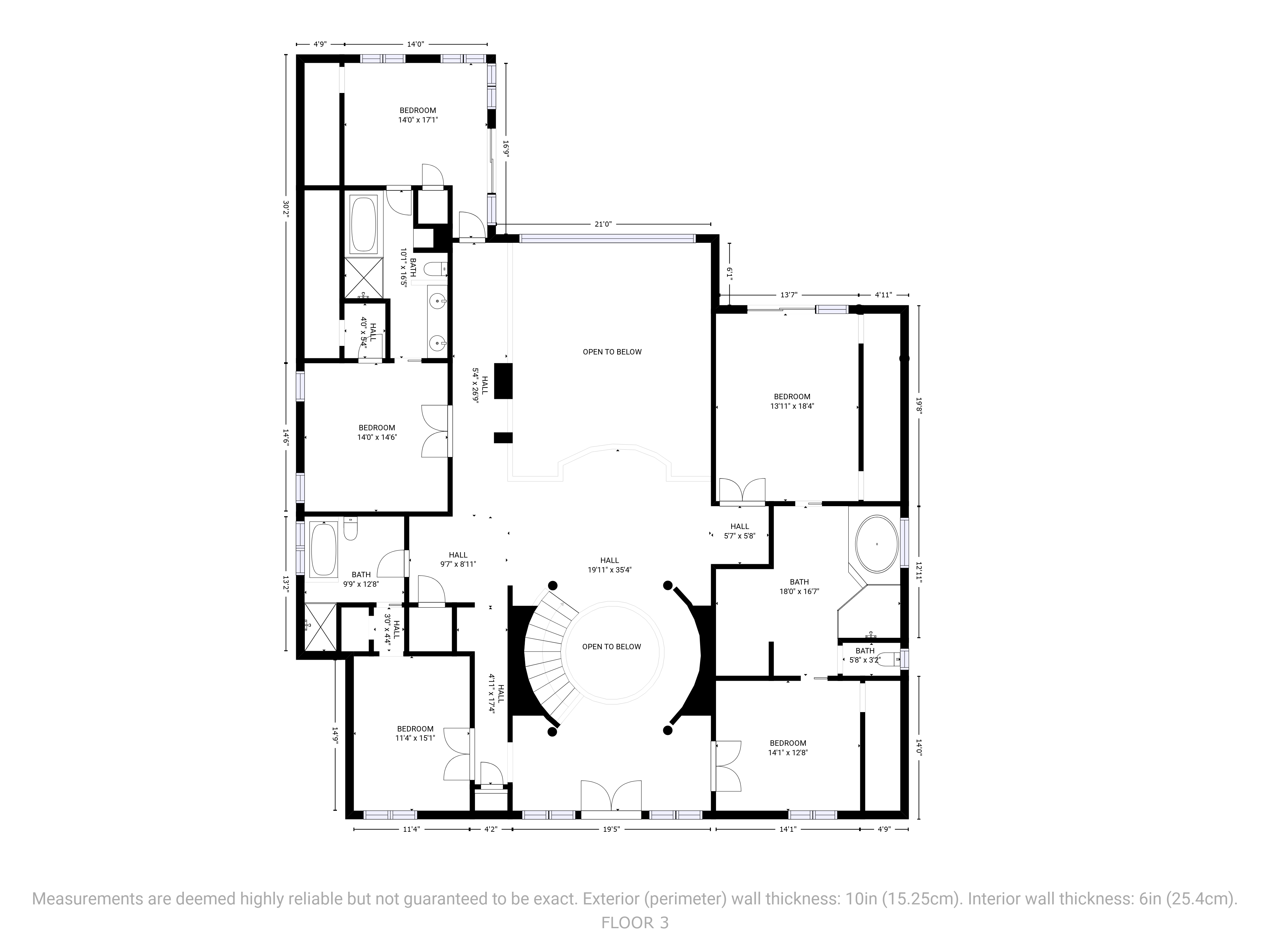 It's important to be fast in the field, but it's also important that office processes are smooth so you can get paid for your work as soon as possible. In a recent webinar poll question, we learned that more than 40% of restorers are waiting more than 12 weeks to be paid for CAT work. So the sooner you can get your estimates and documentation in front of an adjuster, the better you can set yourself up to be paid faster.
When it comes to property sketches, your estimator needs to know that they can rely on getting what they need, when they need it. Unlike some other solutions that take 24–48 hours (and sometimes longer in high-volume situations) to return a sketch, Encircle floor plans come back in 90 mins on average, always within 6 hours!*
And it gets even better! With Encircle's new Xactimate integration, estimators can import an Encircle floor plan for an instant Xactimate sketch. This saves hours of expensive estimating time, and ensures that estimates can always be started on Day 1.
Closing remarks & additional resources 📚
We know that CAT situations are extremely stressful, and that no amount of tech solutions will ever truly make them stress-free. However, when equipped with the right tools, we also know that we can make these jobs just a bit easier to handle and more efficient for everyone involved. When you have less equipment to handle, less varying processes to juggle, and fast and reliable results, your team will be able to devote much more attention to restoring the loss at hand.
"Encircle Floor Plan solidifies us being able to restore people's properties as fast as possible…It creates the floor plan within hours compared to days, and helps us with our workflow 100%... What used to take 1 to 1.5 weeks of processing to get estimates out, now we can turn estimates around in 24 to 48 hours max."
— John Kilinski, CEO of Speedy Restore
Want to keep your team prepared for the next CAT? Check out our selection of resources below!
*Encircle Floor Plan returns your scan within 6 hours from when we receive it to our server.