Signed. Sealed. Delivered.
TRUSTED BY LEADING RESTORERS
"I had a job where the homeowner was out of town. We sent him a Link with all the paperwork that he needed signed. He did it while I was on the phone with him, and there it was."
TOM SCHNEIDER
Owner | TCS Restoration Services, Inc.
"Encircle Link has cut down on the hours used traveling back and forth making sure that documents, work authorizations, signatures, and photos are uploaded. Now I am able to complete more assignments within the day."
DERRICK BALDREE
General Manager | FireStar Inc.
"Being alerted when a customer has signed documents or uploaded photos, frees up important time instead of having to constantly check if the policyholder has signed the documentation and shared photos."
CHARLIE WAECHTER
Project Manager | First General Services of Grey Bruce
A conduit to your customer.
Encircle Link is a powerful tool to connect you with your customer.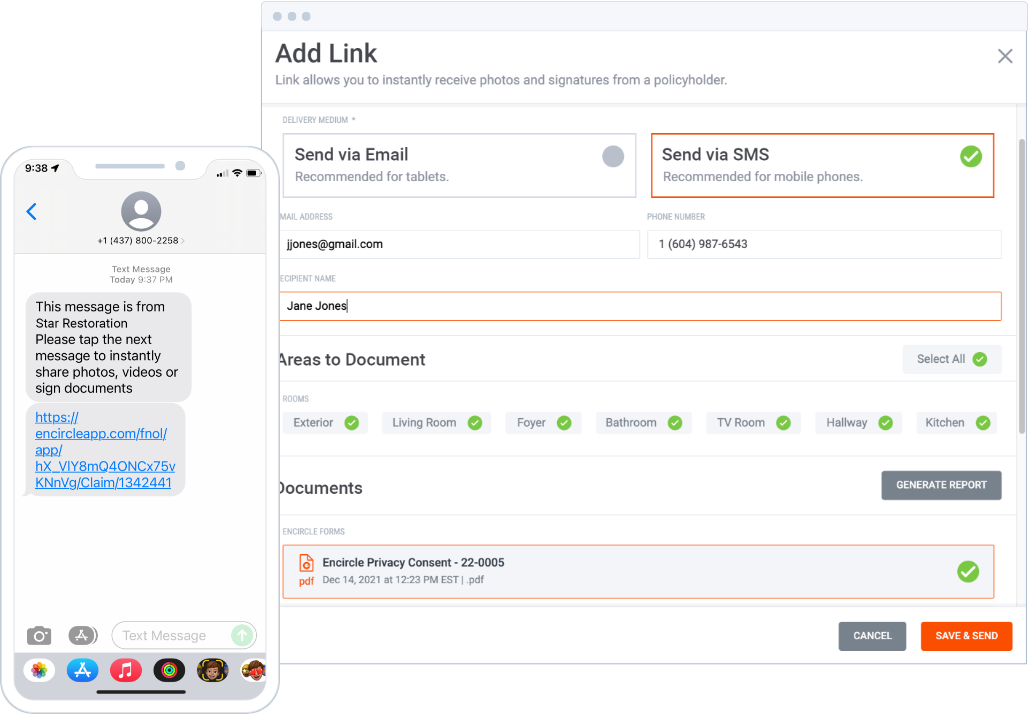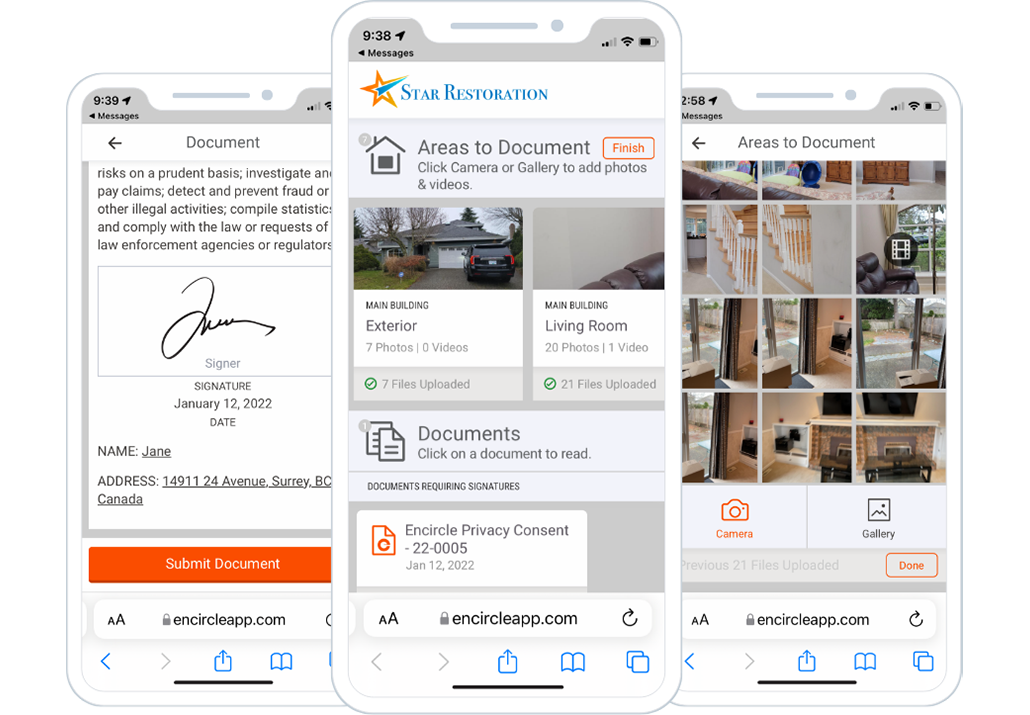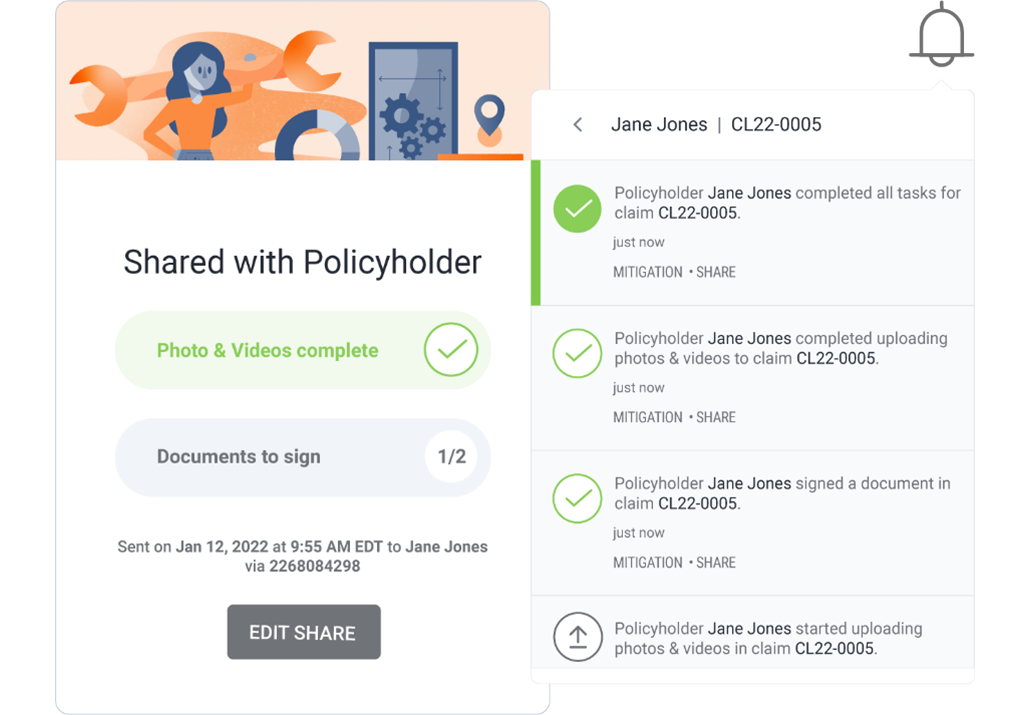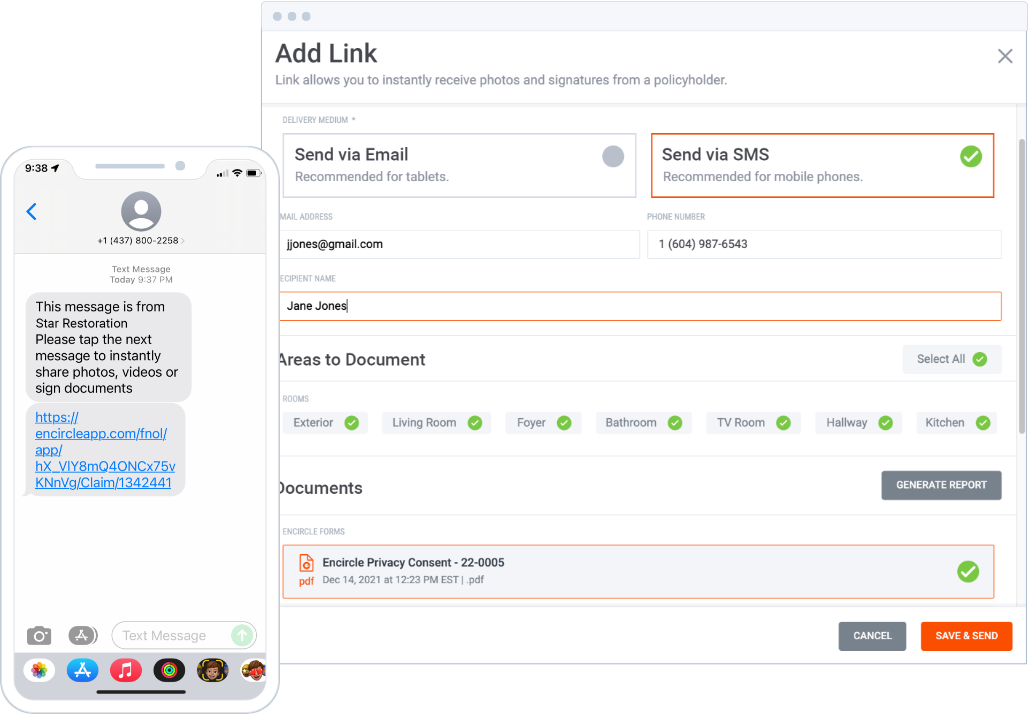 STEP 1
Share Link via text message or email with your customer.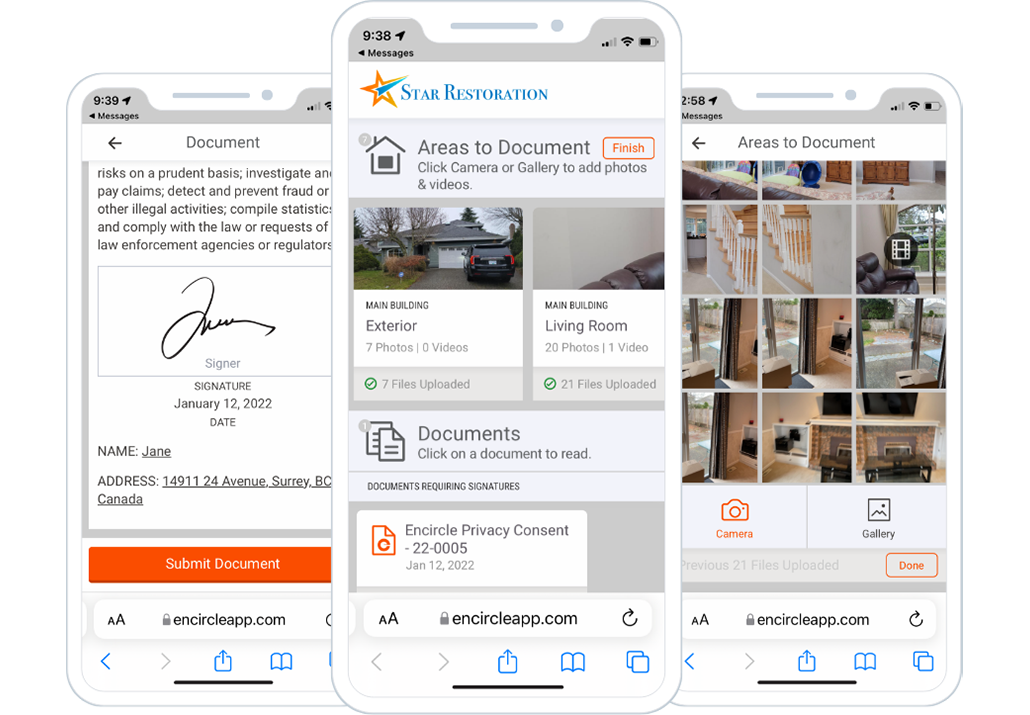 STEP 2
Customer uploads photos, videos, and signs documents remotely.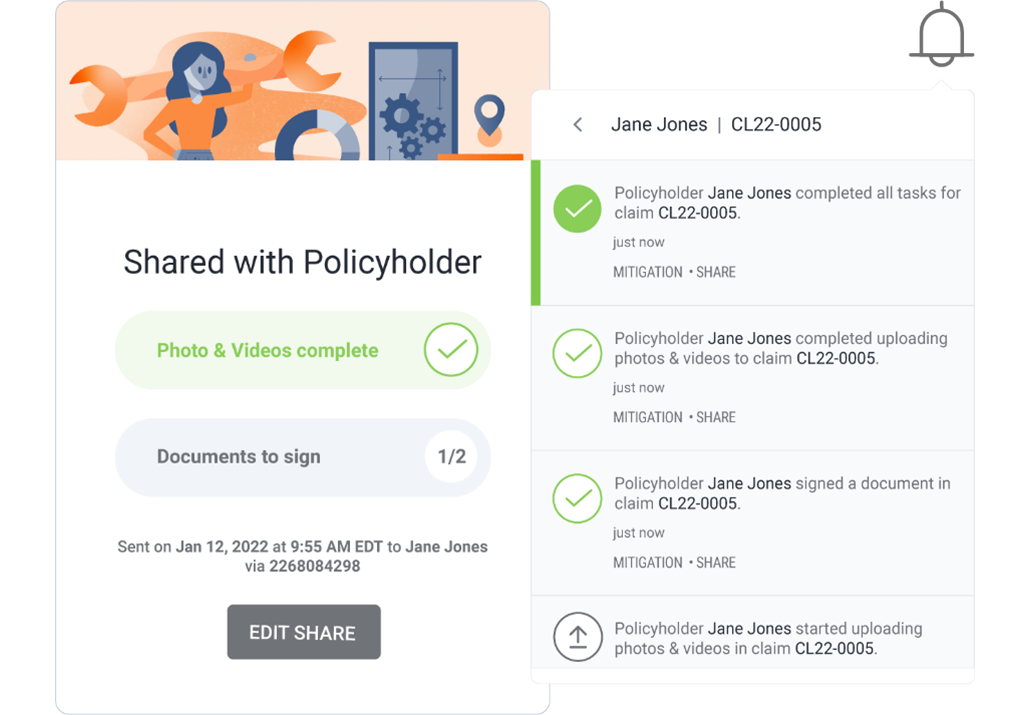 STEP 3
Receive notifications when you receive signatures and documentation.
Frequently asked questions
Below you'll find answers to the questions we get asked the most about:
Can I have my own forms added to Encircle?
Yes! Encircle will digitize your important documents and add them to your Encircle account, making them available on web or mobile devices. You can learn more about this service by visiting our custom digital forms page. You can learn more about our custom form page.
Does my customer have to download the Encircle app?
Nope! Your customer will never need to download the Encircle app in order to access your documents for signing. You will simply send them a link through email or text that opens in their web browser. Because your forms are digitized in Encircle and optimized for a mobile experience, your customer will have no trouble viewing, signing, and sending your contracts and documents.
Does Encircle replace DocuSign or other e-signature softwares?
Sure does! Building your forms in Encircle and sending them to your customers via Link is all included as an Encircle customer. This means that you can eliminate the extra cost and hassle of using a separate e-signature tool and use Encircle as your all-in-one field documentation solution.