Data is one of the most powerful tools in a restorer's (metaphoric) toolbox.
"This is true, unless your data is inconsistent, inaccurate, and the data collection practices you've allowed take root in your team are spotty at best," states Leighton Healey, CEO of KnowHow, in his recent C&R article. Especially as AI (artificial intelligence) becomes more accessible and relevant in our daily lives, restorers should be paying attention to their data.
Click through the topics below to learn five things all restorers should understand about data, for the sake of their business.
#1. Types of data restorers have access to
Data can be described more simply as facts and/or statistics, brought together for reference or analysis. There are three basic types of data that restorers deal with in their business.
The first is personal data, in the form of customer and employee information. Things like phone numbers, email addresses, mailing addresses, policy numbers, SINs, etc., would all fall into this category.
The second is business data, which is information related to a company and its operations. Annual revenue, gross profit margins, average time to payment after work is completed, etc., are all examples of business data.
The third type of data is field data, often also called 'documentation'. This is information directly from the job site / property loss, in the form of notes, photos, videos, 360 tours, moisture readings, property sketches, completed forms, signatures from clients, etc.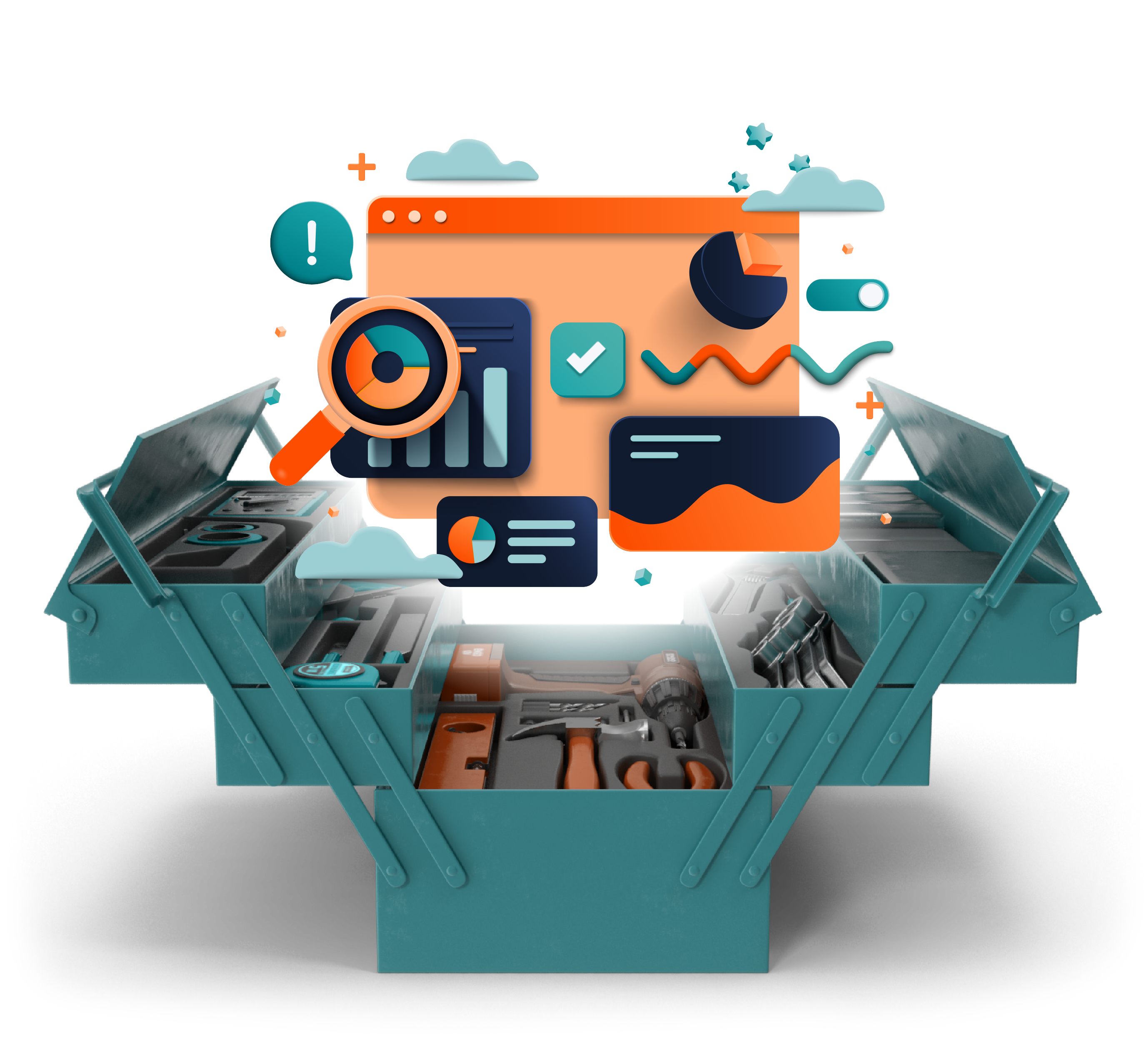 Personal and business data are typically collected & analyzed through CRM, job/project management, or accounting software systems. However, field data comes in very different forms and often gets overlooked within these software tools (and within the broader 'data' conversation‌). We at Encircle believe field data deserves some special time and attention — keep reading to find out why.
#2. Why field data matters for restoration contractors
Simply put, field data is what gets restorers paid for their work. Carriers and TPAs won't pay restorers without documentation and justification for any work done or materials used. Whether that is 'right' or 'fair' is up for debate, but the statement remains true — You don't get paid for what you do; you get paid for what you document.
Like many other inefficiencies and painpoints in the property insurance industry, all roads lead back to the ongoing mistrust between carriers and service providers. Data coming from the field can help overcome this mistrust and be presented to adjusters as facts, because it came straight from the source (the loss itself).
When field data is properly captured and communicated, it helps with faster estimate submissions and approvals, and reduces adjuster pushback and questioning. The result is faster payments and a shorter claim cycle overall — who doesn't want that!?
#3. The meaning and importance of data integrity and metadata
Data integrity is about the accuracy, consistency, and reliability of data. It makes sure that data remains intact and unaltered over time. Put it this way: If data is going to be usable for any sort of decision-making or analysis, it needs to be trustworthy.
Metadata provides extra information about data, like the source of the data, who created it, or data type. Common types of metadata attached to field data would be date and time stamps, user/creator information, and location information.
So, if we use an example of a photo captured at a property loss: The photo itself is considered the field data. And metadata would be the date and time it was captured, the user/device who captured it, and the location in which it was captured. This example shows how metadata and data integrity go hand-in-hand, because stakeholders who receive field data from restorers can verify that a photo was taken on a specific date, at a specific time, and in a particular location.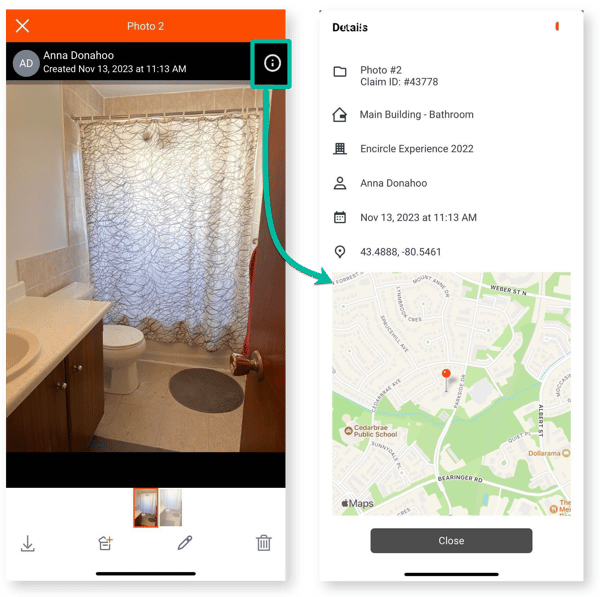 #4. How data integrity can differentiate your business
With an estimated 30% cost of inefficiency in the property restoration industry, the need for trustworthy data has never been greater. If a restorer provides field documentation with data integrity, all parties involved will have access to information that they can trust. That makes everyone's job easier throughout the claim lifecycle.
Trustworthy field data delivered quickly can set restoration contractors apart from their competition by showing customers, reviewers, and carriers their dedication to honesty and reliability. In turn, they reap the rewards of building credibility and stronger relationships with these stakeholders — making data integrity a win-win for everyone involved!
#5. How to get field data that'll help you stand out
Step 1: Set up clear expectations for field data collection (if you haven't already)
Think about what field data you need to justify your estimate line items, and consider the various job types and the stakeholders you work with. Ask yourselves questions like, are there any differing requirements that your teams should be aware of? Who is going to be responsible for which parts of the process?
Pro tip: Involving members of your field team(s) in creating these expectations/SOPs will increase the likelihood of their buy-in and willingness to do the work. And when communicating about data collection from the job site, be sure to be super clear about what you need, why you need it, and when in the job lifecycle it should be captured.
Step 2: Start using digital tools to capture field data (if you haven't already)
Using pen and paper in the field is slow, manual, and prone to human error. Physical paperwork may be lost or damaged, causes delays with the travel time to get it back to the office, and cannot be verified through something like metadata.
By going digital, restorers can show data integrity (using metadata), and can increase efficiency for both field and office staff. Techs in the field can have a faster documentation workflow, and office staff can have a centralized, organized hub for field data. Imagine ending the need for calls/texts to the field asking where certain documentation items are!
When evaluating tools to document digitally, look for these key criteria:
Mobile-friendly — Anyone on your team should be able to document quickly and efficiently, without disrupting their actual work to restore the property. Pay attention to ease of use, number of clicks, and the ability to use the app with one hand.
Automatic metadata — Look for a tool that automatically collects and surfaces metadata (date & time stamps, usernames, GPS location).
Real-time sync — Ideally, as you capture field data, it'll sync so that other app users and web users back at the office can see the job file populate as you go.
Works without service — Make sure that the tool you choose can also work when there's no service. You don't want to have to change your field documentation processes whenever you can't reach wifi or data.
Connects into your business systems — Look for a tool that offers integrations into your existing business systems, or one with an open API. This will reduce duplicate data entry and help your data flow seamlessly to exactly where you need it.
Unlimited users and data storage — You want a tool that can scale with your business. Watch out for any extra fees for additonal users or data storage.
Unlimited training and support — We all know that change is hard. Make sure the tool you choose doesn't have a limit or fee related to your onboarding, training, or support. This lets you leverage all available resources to help your team learn this new tool and maximize its value.
Pro Tip: Encircle's field documentation platform ticks all of these boxes! Click here to book a demo and learn more.
Step 3: Track the quality of data you are getting
Monitor the field data that your team(s) collect, and hold them accountable to the processes you created in step 1. Don't be afraid to adjust your SOPs based on patterns you are seeing or feedback you are getting from the field. Just remember to be very clear when you communicate changes, repeating the what, why, who, and when.
Bringing it all together
There's no need to panic if you've been slow to switch over to digital field documentation, or to improve your business' data hygiene. But it's key to be aware of the advantages of focusing on your data, and that there is no time like the present to start.
In the C&R article about data in restoration, author Leighton Healey sums it up well: "Good data collection requires good habits. Like all habits, the best time to start was years ago, but the second best time to start is right now." Like most things in life and in business, ‌timing will never be perfect.
Interested in learning more about how Encircle's field documentation platform can provide your business with trustworthy field data to stand out from the competition?