Capture
rock-solid documentation

with Encircle.
TRUSTED BY LEADING RESTORERS
"Pictures tell 1,000 words. With Encircle, there's a preliminary report within hours. I can easily see how my project manager is reporting, and if I have any issues, I can make a quick phone call."
BUD VALLEE
Owner | ServiceMaster Restore of Brantford
"From our historical way of documenting a job we're probably saving 6-8 hours a day of work just by being more efficient and productive. Doing it manually just seems so prehistoric to me now."
NICK HUDSON
Vice President | Hudson Restoration
"It's our preferred weapon of choice. It's an application that always works, and anybody can use it."
BROCK MERWIN
General Manager | Paul Davis Restoration of Suburban Maryland & DC
It starts
in the field...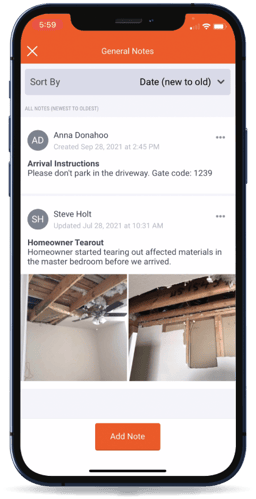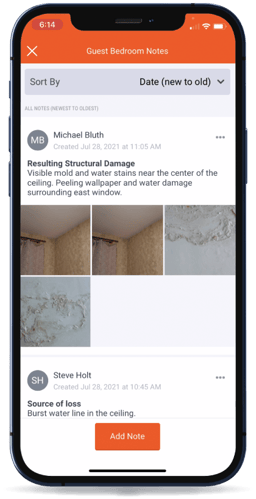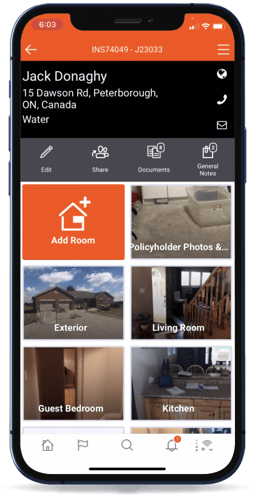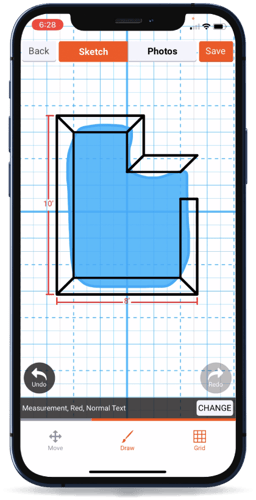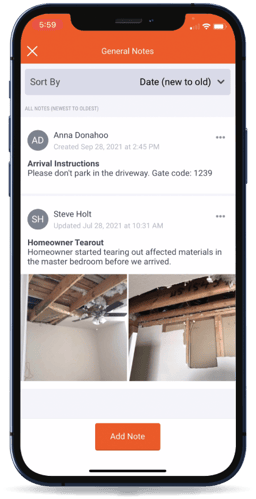 GENERAL NOTES
Provide overall commentary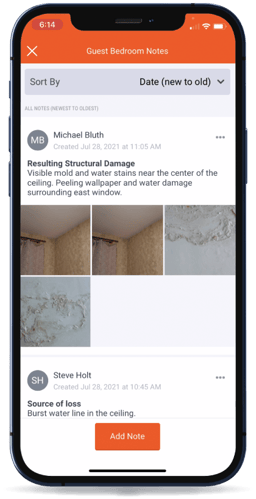 ROOM NOTES
Capture important room details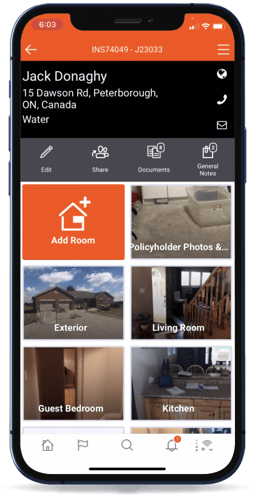 ROOM OVERVIEW PHOTOS
Capture each room as a visual storybook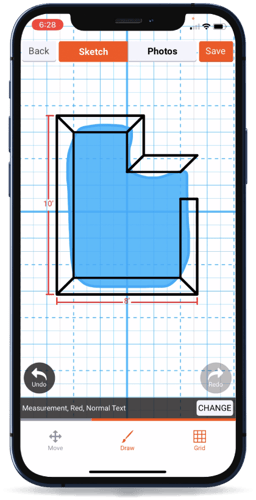 SKETCHES
Create your own simple room sketch
...and ends with
great reports.
Frequently asked questions
Below you'll find answers to the questions we get asked the most about:
How is this easier than the other apps I've tried?
Many restorers in the field don't like mobile apps because restoration software solutions have not been built with the field user in mind – they are overly cumbersome and complex, so techs fall back to the comfort of pen and paper. That's where Encircle is different. We started with the mobile experience first, making sure it was easy for field users, so you can finally ditch the pen and paper. And since it is always available right in their back pocket, you don't have to worry about coffee stains, bad handwriting, or lost paperwork creating delays in getting the professional reports you need to get paid in full.
How does this eliminate double data entry?
When we hear this, it's usually from a restoration company that is currently using pen and paper to document job details. We get it, double-entry is a waste of time and you've got more important things to do.
Ironically, when it comes to using pen and paper, you are still double entering information. Information is recorded in the field but the paperwork still has to be entered into a software program back at the office so that you can present the file to an adjuster, TPA, or customer for payment.
With Encircle, the job details are entered once, right in the field, synced in real-time with the office for review and a professional report can be created in just a couple of clicks. Bye-bye double entry!
What if we have bad or no cell service?
We know that restorers often find themselves in some of the most challenging environments, where a reliable internet connection just isn't a possibility. That's why Encircle works offline the same way it works online, so you and your team can document everything as you normally would in the app and when you're back online, everything will automatically sync. You don't have to re-enter anything or worry that any information has been lost.
Can I use this for commercial jobs or CATs?
Yes absolutely! Encircle can scale to meet the needs of any job size and any situation. With offline capabilities, multiple users working in a file at once, and unlimited data storage, you can rely on Encircle for any job.
How many people can be working in a file at once?
We know that there are a lot of systems out there that only allow one person at the time to work in the job file, but Encircle isn't one of them. Anyone with access to the job file in Encircle can be working in it, so multiple technicians can be documenting a loss in the field and at the same time, the PM or office admin can be in the file back at the office and monitor what's happening in real-time – making your job documentation much faster and more efficient.