ENCIRCLE PHOTOS
Photo and video documentation for
property claims restoration
Eliminate doubt and
restore trust

between policyholders, contractors, and carriers.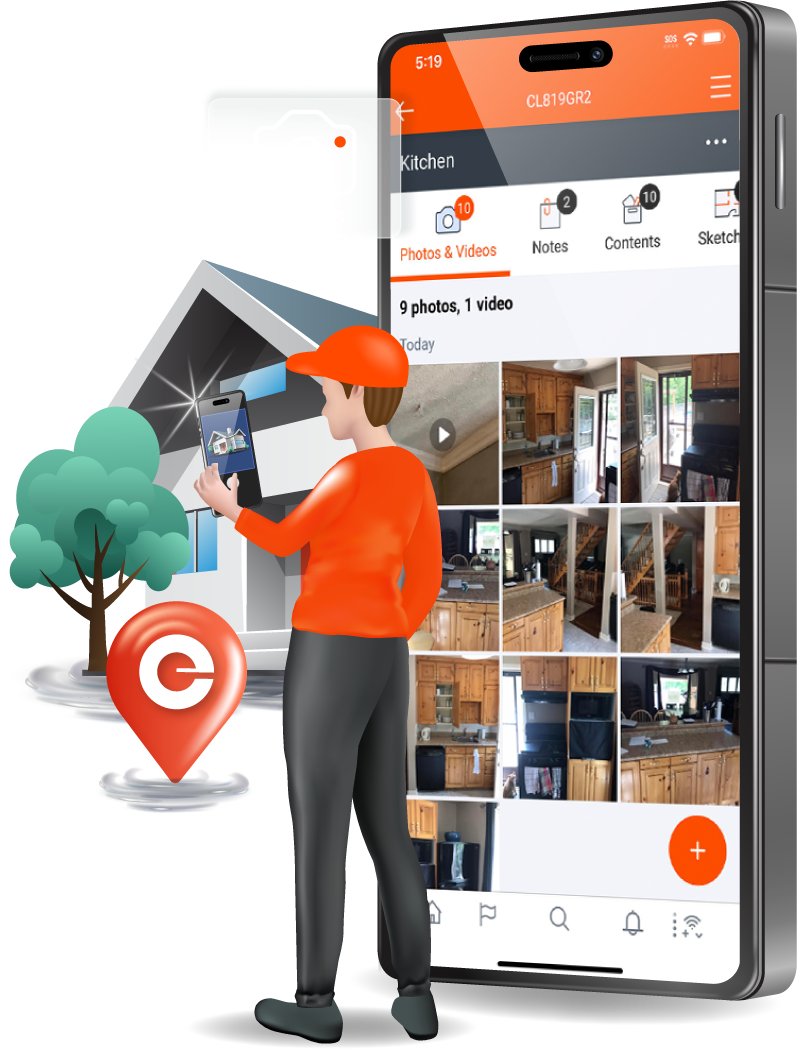 Capture unlimited photos, videos, and notes
Organize it all by room, automatically
Create detailed reports in just a few clicks
Don't just take our word for it.
"Clear, concise pictures and videos ensure that everyone is on the same page about what has happened and what needs to take place to properly restore the property."
JOHNNY MACKEY
CEO | Shamrock Restoration
"Video like this is a game changer. It allows the adjuster to be 'on site' to confirm the cause of loss and extent of damage.
ALFRED DE SOUSA
FCIP | VP, Claims National Field Services | Northbridge Financial Corporation
"Pictures tell 1,000 words. With Encircle, there's a preliminary report within hours. I can easily see how my project manager is reporting, and if I have any issues, I can make a quick phone call."
BUD VALLEE
Owner | ServiceMaster Restore of Brantford
"Wow, what an amazing level of detail in this report. The video is particularly helpful in setting the scene. It would be difficult to dispute."
ED CROSS, B.A., J.D.
"The Restoration Lawyer"
Tell the story of any property claim through photos, videos, and notes captured in the field.
Easy capture in the field.
Quick capture
Capture and store photos, videos and notes in Encircle, without using storage on your device.
Fast job notes
Use voice-to-text and note templates to spend less time typing notes in the field.
Easy photo labels
Automatically label photos by room and the order they were captured in.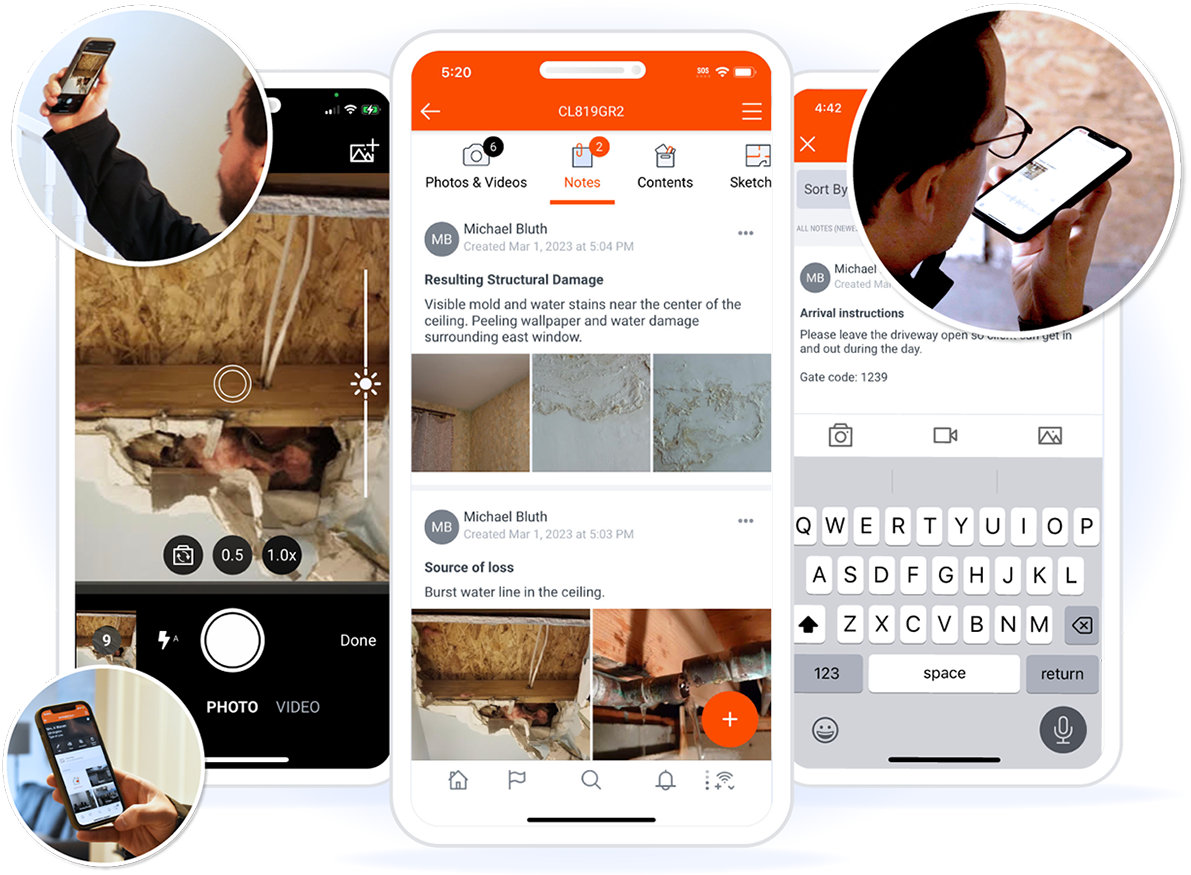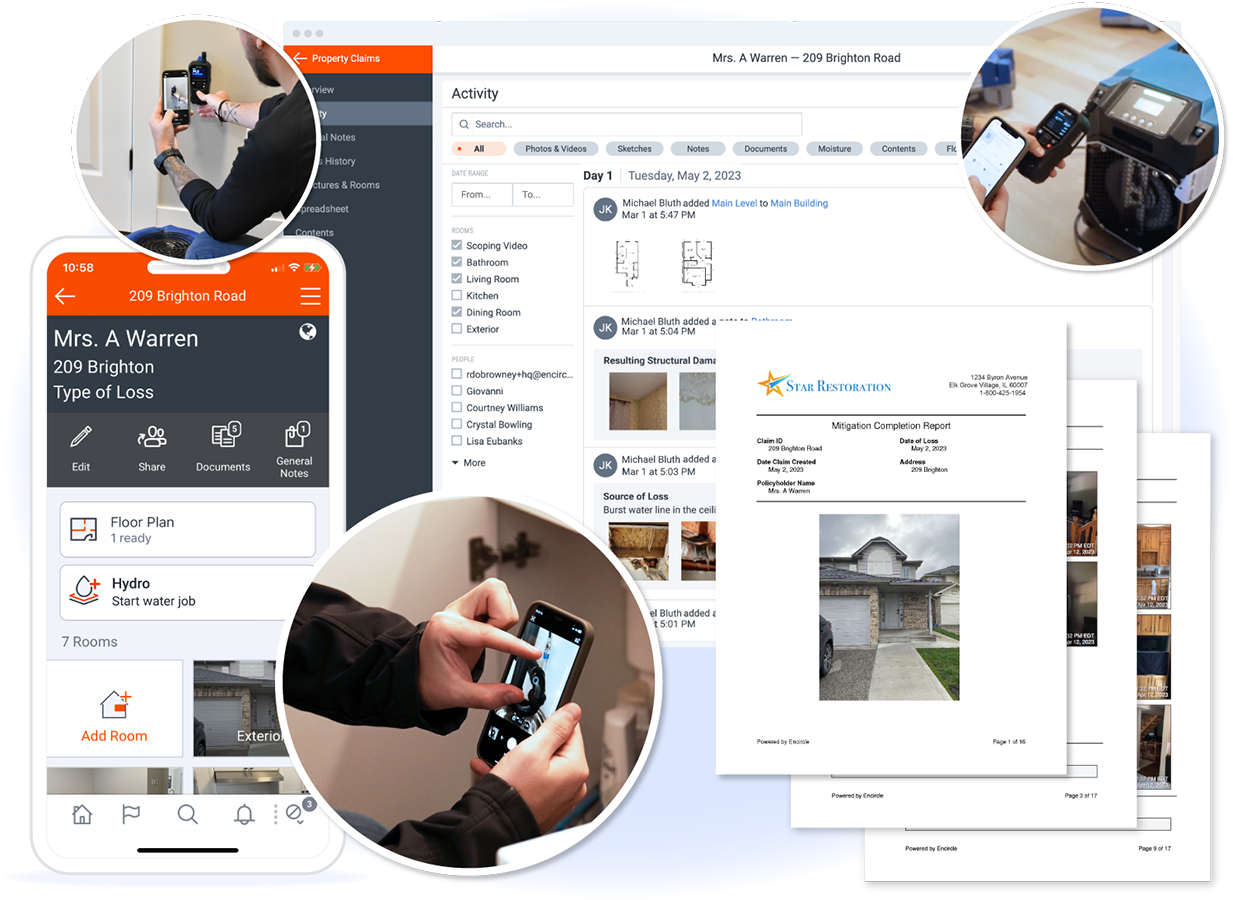 Facts at your fingertips.
Time & date stamps
Know when every photo, video, and note was captured - and by who - for the ultimate data integrity.
Organization by room
Find what you need without sifting through masses of unorganized photos.
Photo reports
Create and share photo reports with a few clicks, from anywhere. Learn more about Encircle reports.
Harness the power of video.
Video capture
Capture & store unlimited videos, each up to 5 minutes long.
Video scoping
Get everyone on the same page by providing expert commentary to explain the loss, and your plan of action. Learn more about video scoping.
Video sharing
Share videos easily within Encircle reports, without worrying about email size restrictions.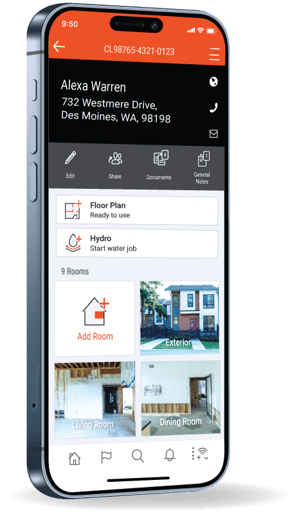 The Encircle edge
What you can't get anywhere else.
Field-first design - Documentation done right with fewer clicks.
Easy sharing - Easily share with teammates, subs, and adjusters.
No cell service? No problem! - Works even in extreme conditions.
Works on any device - Works on any smartphone, tablet or desktop.
Ultimate collaboration tool - Work together for documentation done faster.
Unlimited data, forever yours - Your data is yours, but kept safe without storage limits.
Visual documentation that speaks for itself.
More Encircle Photos resources:
Frequently asked questions
Below you'll find answers to some of the questions we get asked most!
How is this easier than the other apps I've tried?
Many restorers in the field don't like mobile apps because restoration software solutions have not been built with the field user in mind – they are overly cumbersome and complex, so techs fall back to the comfort of pen and paper. That's where Encircle is different. We started with the mobile experience first, making sure it was easy for field users, so you can finally ditch the pen and paper. And since it is always available right in their back pocket, you don't have to worry about lost paperwork creating delays in getting the professional reports you need to get paid in full.
Is Encircle just for taking photos?
No! Encircle is much more than a photo app. Encircle provides everything a restoration contractor needs for complete field documentation together in one app. Photos, videos, notes, floor plans, contents, moisture readings, e-signatures, digital documents, and more. All of this gets organized into reports that can be generated in minutes with all of the job details to document the loss, justify the work that was done, and get paid without pushback. Learn more about Encircle's field documentation platform
What if we have bad or no cell service?
We know that restorers often find themselves in some of the most challenging environments, where a reliable internet connection just isn't a possibility. That's why Encircle works offline the same way it works online, so you and your team can document everything as you normally would in the app and when you're back online, everything will automatically sync. You don't have to re-enter anything or worry that any information has been lost.
How many people can be working in a file at once?
We know that there are a lot of systems out there that only allow one person at the time to work in the job file, but Encircle isn't one of them. Anyone with access to the job file in Encircle can be working in it, so multiple technicians can be documenting a loss in the field and at the same time, the PM or office admin can be in the file back at the office and monitor what's happening in real-time – making your job documentation much faster and more efficient.