ENCIRCLE HYDRO
Drying logs and moisture mapping for water damage restoration
A mitigation checklist for field teams

to dry and document without juggling multiple apps.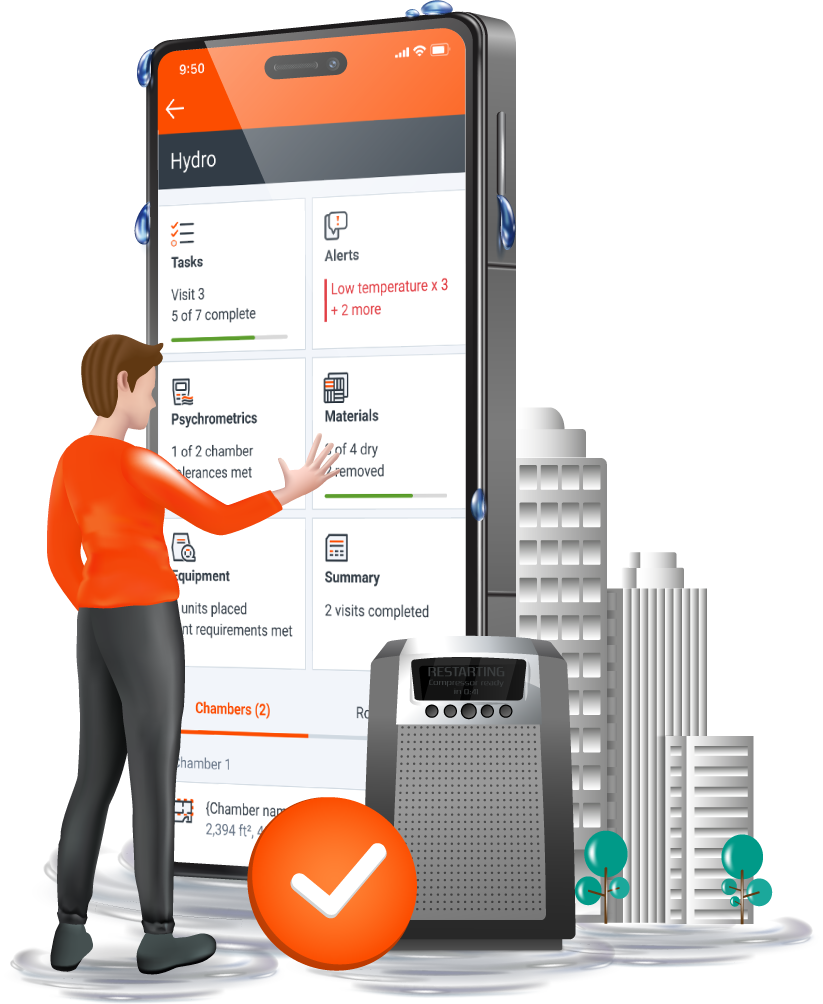 Set up jobs based on the S500 standards
Auto-calculate equipment needs
Immediately know if drying is off track
TRUSTED BY LEADING RESTORERS
"Hydro has created more consistency in our documentation and the technicians love how easy it is to use."
NATE JUDY
General Manager | Tobins Restoration
"I love this feature of Encircle. I'm going to put my moisture point in, I'm going to take my dehu reading, and then I'm going to attach a timestamped photo. You can't argue with that."
BRENT WERNER
President | Werner Restoration Services Inc.
"As badly as we wanted to go paperless, there just wasn't a system out there for us to do that, until Hydro."
JOHN WOODS
President | Crossroads Property Rescue
"I know that every project a Hydro report shows up on, there's no question about equipment calculation."
EVAN MACFAWN
Senior Vice President, MacFawn Fire & Flood Restoration
Put a drying expert in the hands of every field tech.
Set your team up for success.
IICRC S500 mitigation checklist
Complete and document critical compliance tasks the same way every time.
Customizable task list
Adapt your mitigation checklist to suit your company's preferred water damage restoration workflow.
Equipment calculator
Automatically calculate equipment needs based on the S500.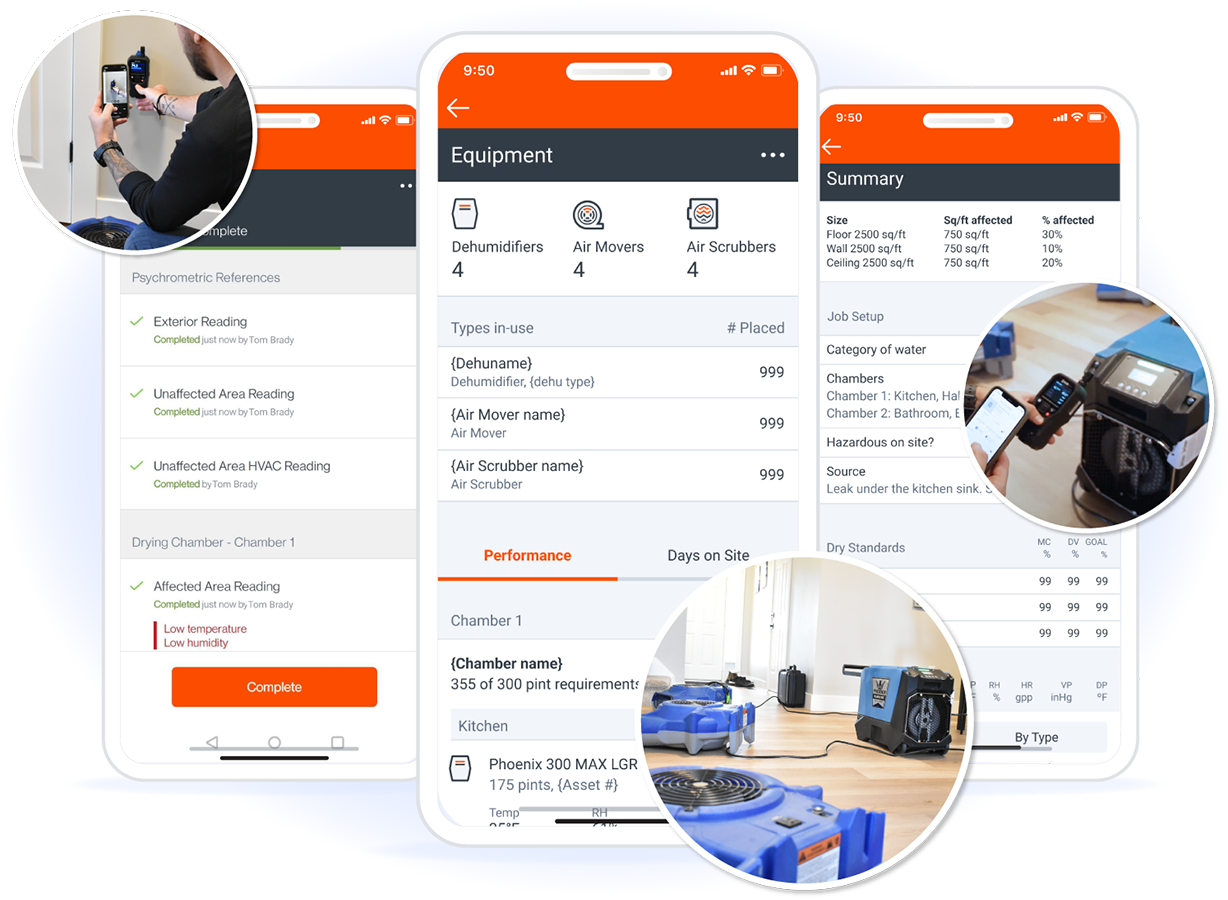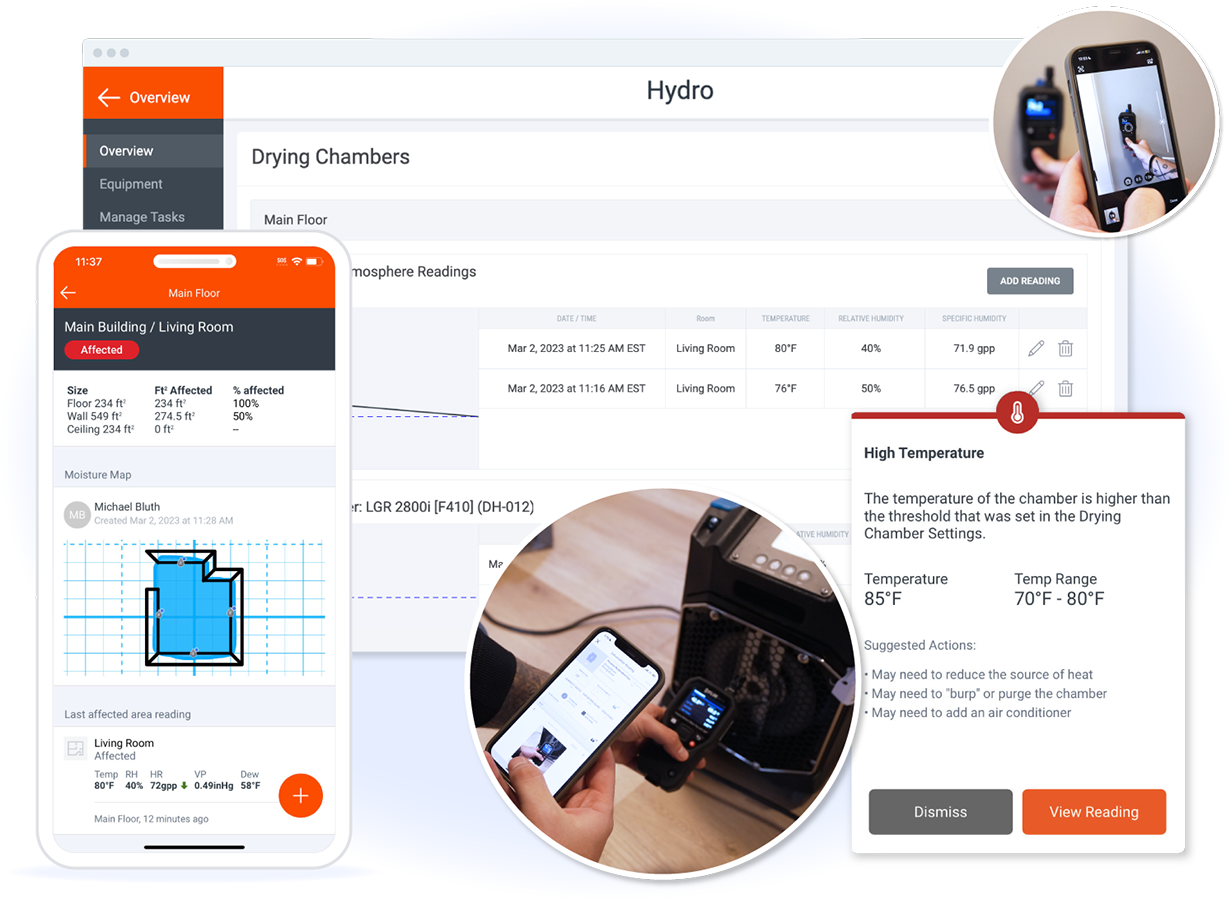 Keep water jobs on track.
Tolerances and drying goals
Establish a drying plan and set tolerances for temperature, humidity and moisture content.
Alerts and recommendations
Receive in-the-moment alerts when readings fall outside of defined tolerances.
Remote job review
Review job progress from anywhere with real-time visibility. Review job progress from anywhere with real-time visibility.
Show proof to get paid.
Drying logs and moisture maps
Include moisture maps, moisture readings, dehumidifier grain depression readings, and more.
Date and time-stamped photos
Attach a photo to every moisture reading with automatic date and time stamps.
Moisture reports
Tell the story of a water loss with an easy-to-read report that takes seconds to create.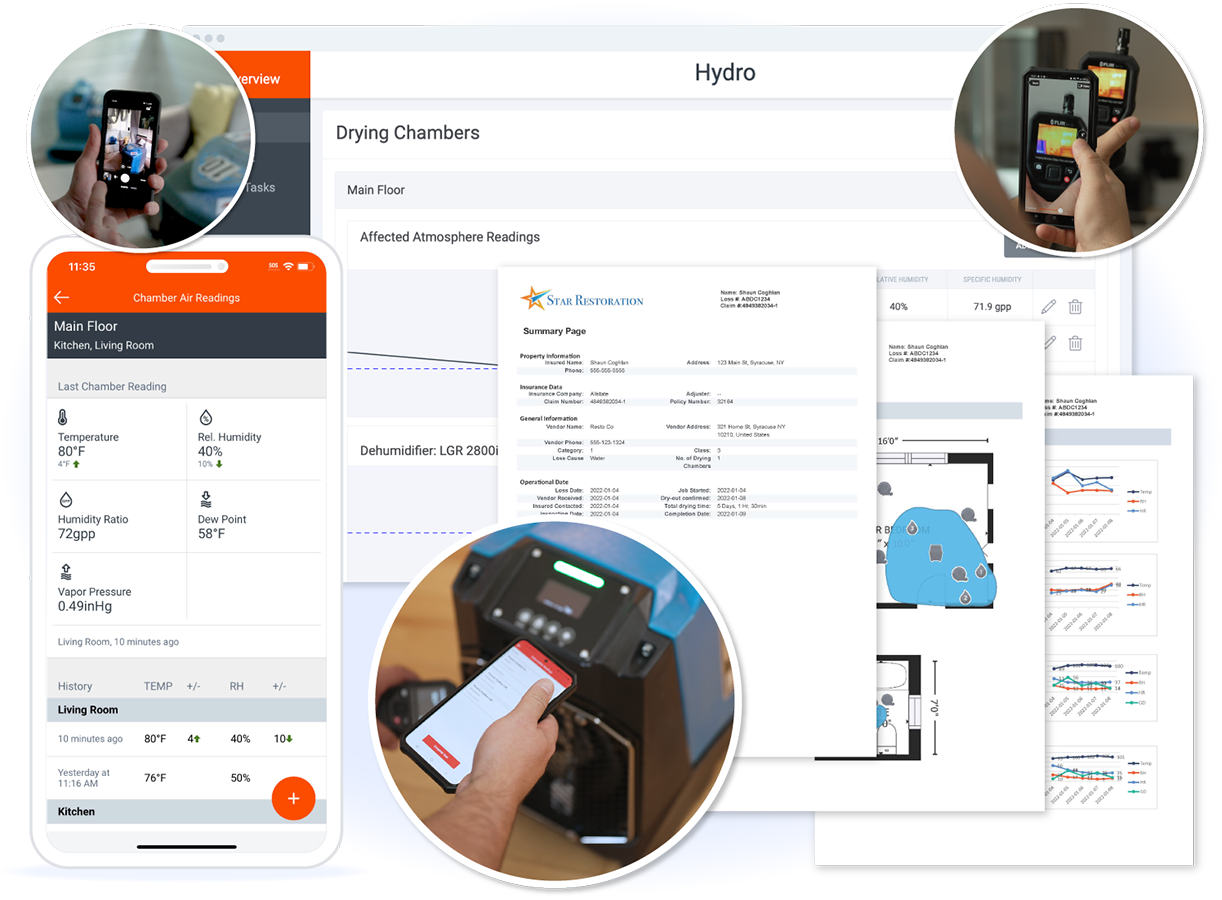 Don't just dry it, justify it.
A
paperless field tool that surfaces moisture data in real-time

to dry buildings and ensure profitability without pushback.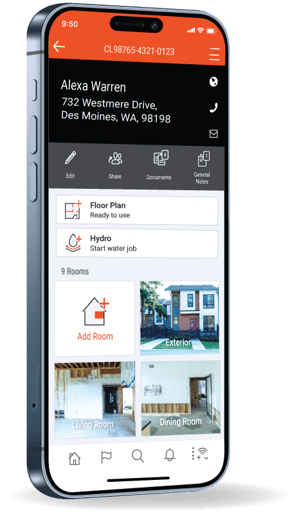 The Encircle edge
What you can't get anywhere else.
Field-first design - Documentation done right with fewer clicks.
Easy sharing - Easily share with teammates, subs, and adjusters.
No cell service? No problem! - Works even in extreme conditions.
Works on any device - Works on any smartphone, tablet or desktop.
Ultimate collaboration tool - Work together for documentation done faster.
Unlimited data, forever yours - Your data is yours, but kept safe without storage limits.
More Encircle Hydro resources:
Restorers want choice in water mitigation software – not mandates!
With carriers and TPAs demanding more when it comes to documentation, the burden falls on the restoration contractor to adapt, or risk invoices being scrubbed and losing out on work as a preferred vendor. Having a water mitigation software that works in the field is key.
MacFawn uses Hydro to stop getting hosed on mit invoices
MacFawn Fire & Flood switched from paper dry logs to Encircle Hydro to document water jobs. As a result, field teams are remembering what needs to be done, PMs are monitoring drying progress from anywhere, and the business is increasing its bottom line.
Frequently asked questions
Below you'll find answers to some of the questions we get asked most!