Encircle makes
paperwork easier.
So you can better serve your customers after a flood.
TRUSTED BY WATER EXPERTS
"Hydro has created more consistency in our documentation and the technicians love how easy it is to use."
NATE JUDY
General Manager | Tobins Restoration
"As badly as we wanted to go paperless, there just wasn't a system out there for us to do that, until Hydro."
JOHN WOODS
President | Crossroads Property Rescue
"I love this feature of Encircle. I'm going to put my moisture point in, I'm going to take my dehu reading, and then I'm going to attach a timestamped photo. You can't argue with that."
BRENT WERNER
President | Werner Restoration Services Inc.
Making water damage restoration
simple.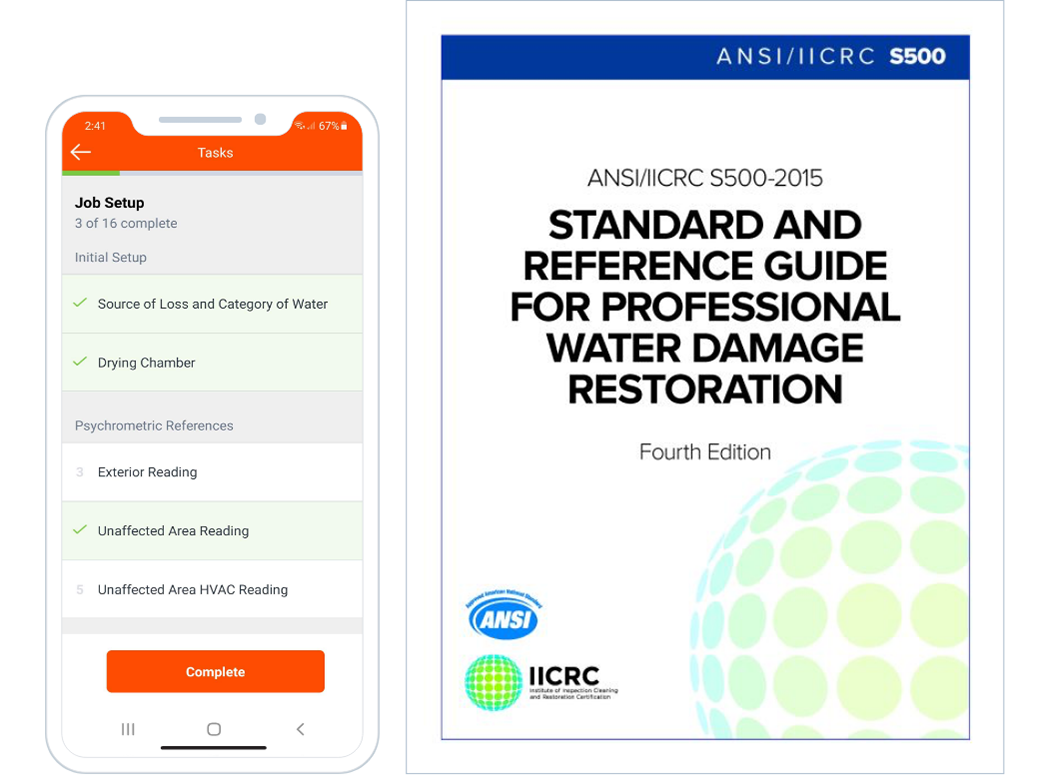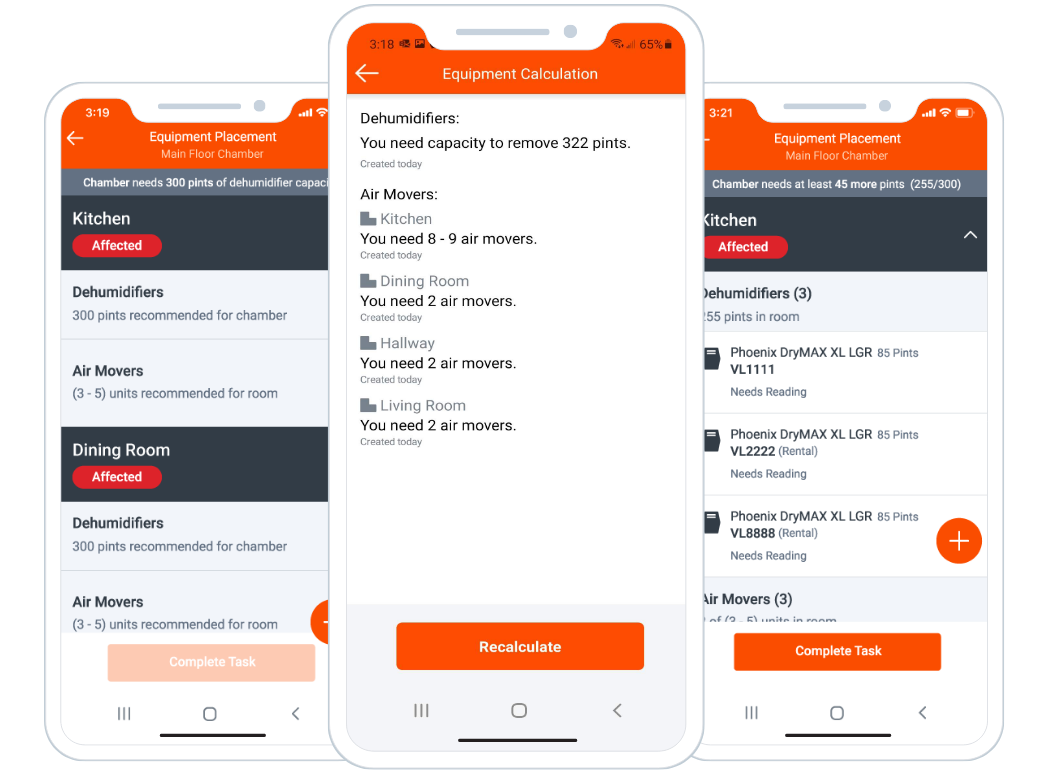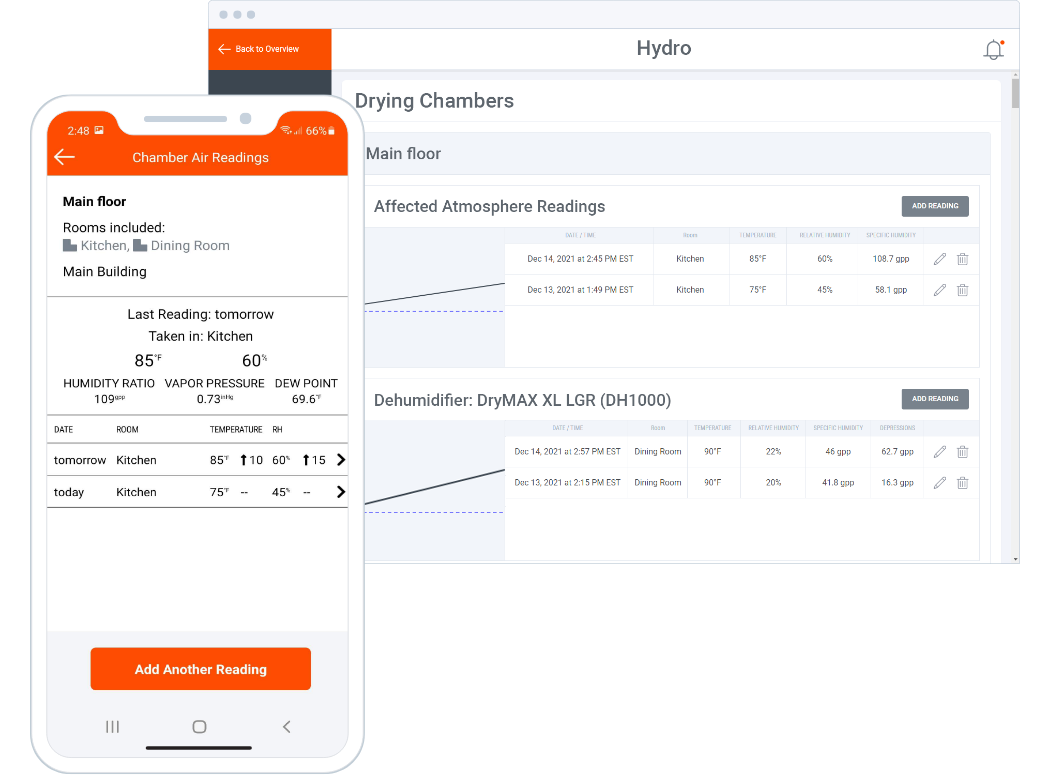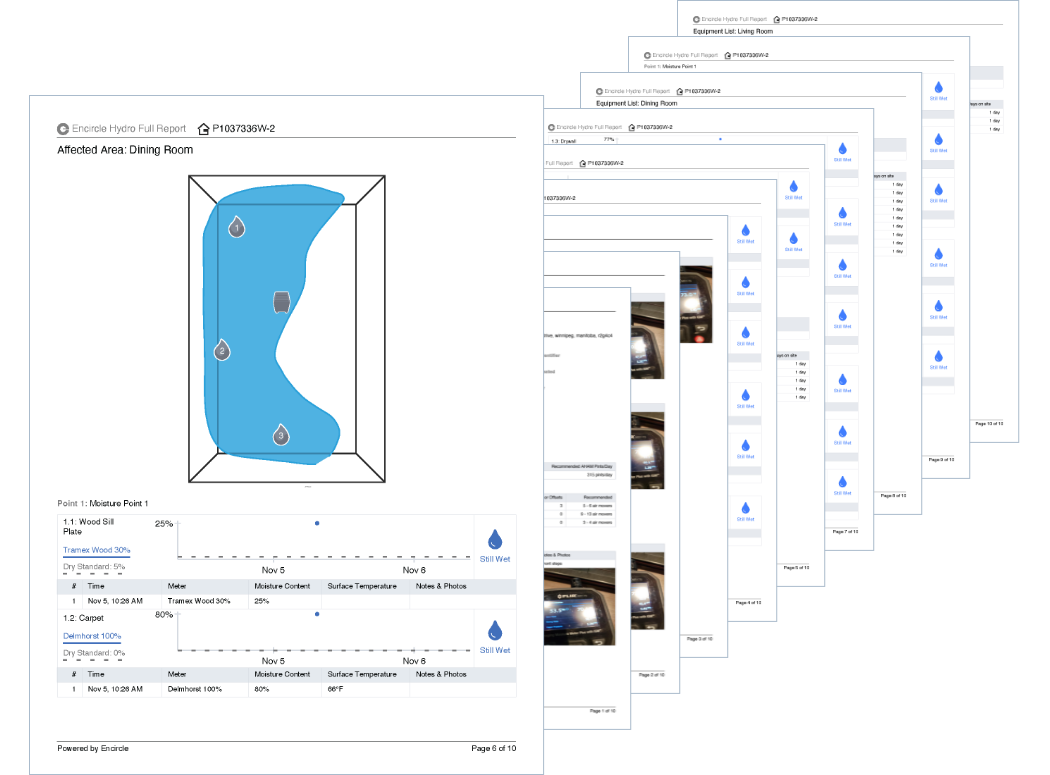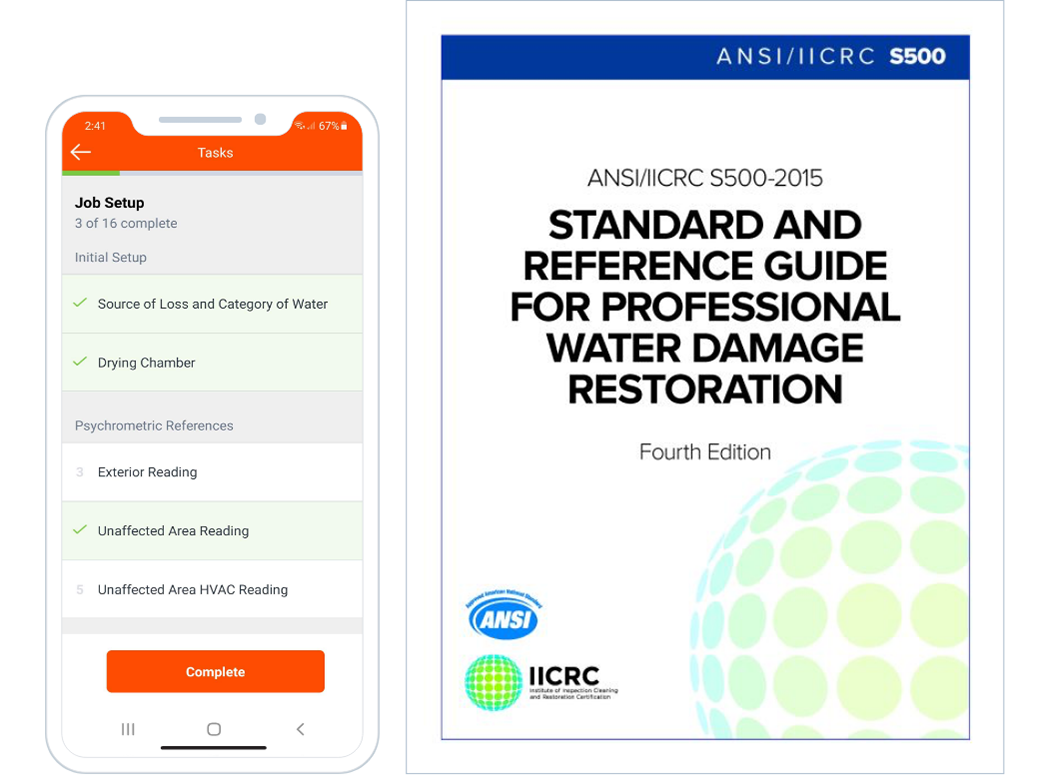 Follow IICRC S500 Standards
Complete a list of tasks to set up, measure, and categorize your water jobs consistently.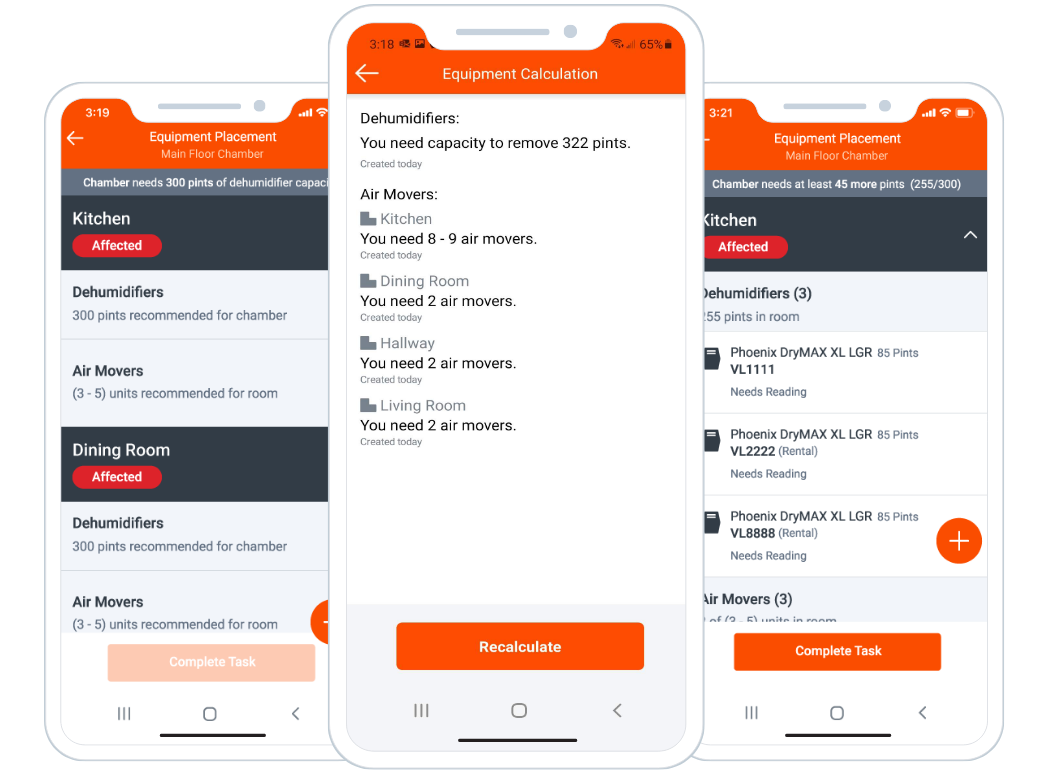 calculate automatically
Ensure you have the right amount of equipment required to dry the building.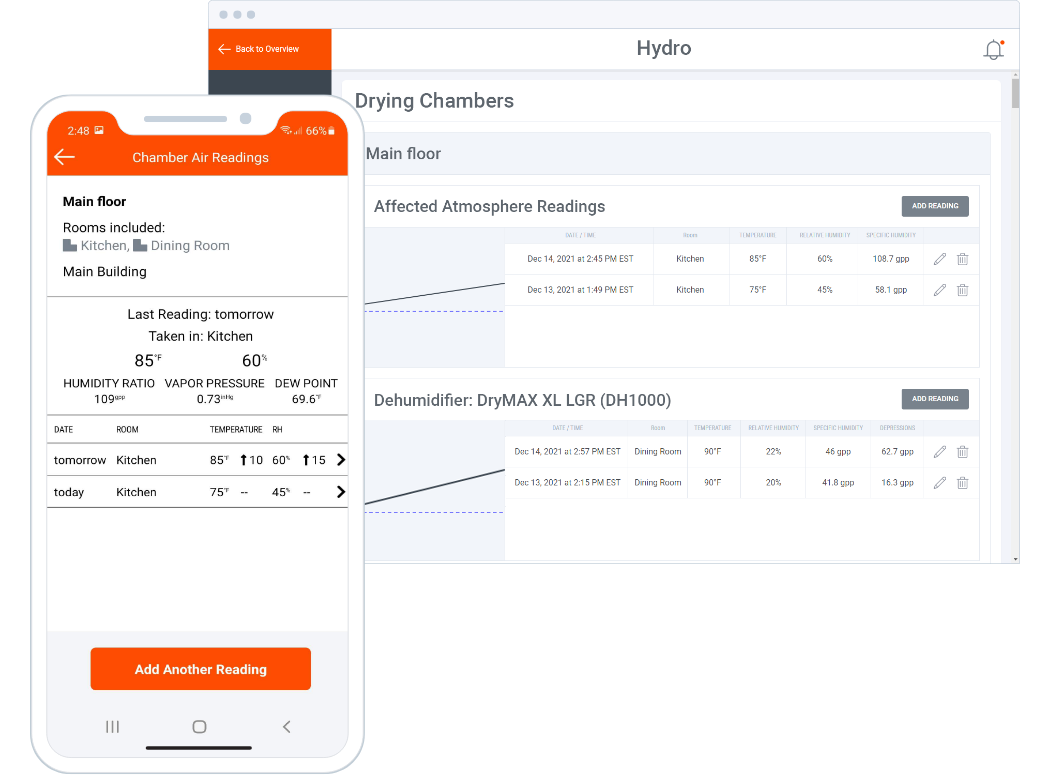 Share data in real-time
Sync your field and office teams and eliminate delays in completing paperwork.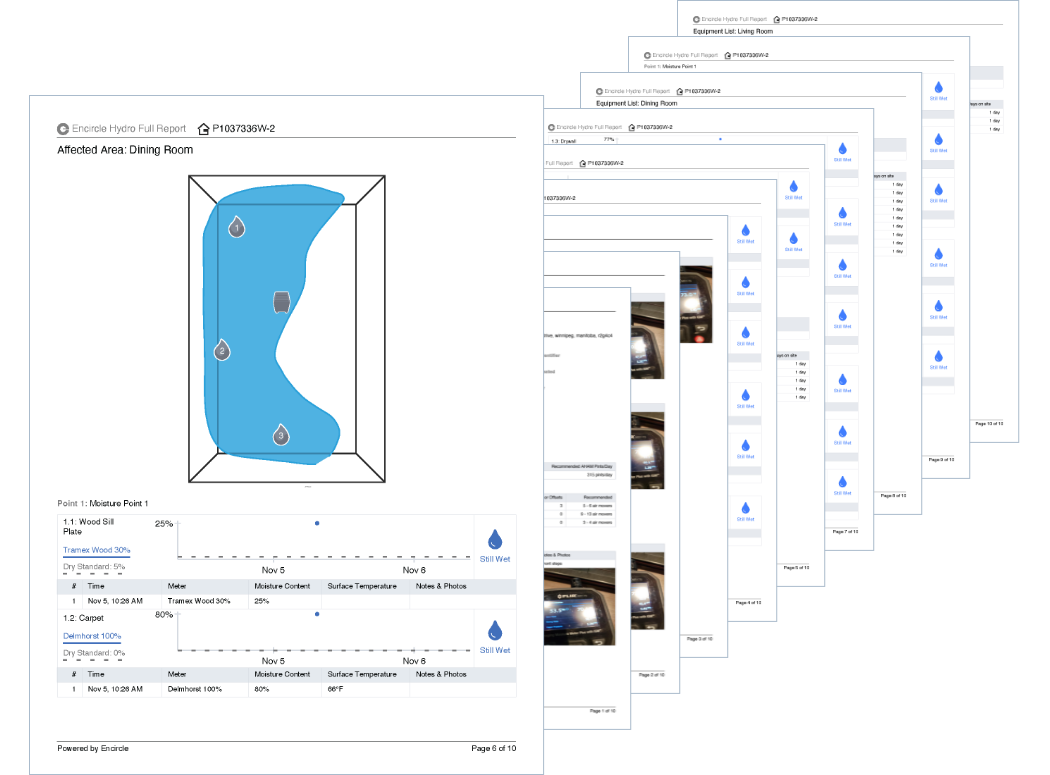 Get Jobs closed quickly
With honest data and S500 compliance, your reports will impress even the toughest adjusters.
Frequently asked questions
Below you'll find answers to the questions we get asked the most about:
Are you approved by carriers and TPAs?
The majority of US carriers and TPAs require documentation that supports IICRC S500 recommendations, but do not mandate a specific technology provider. Because Encircle Hydro follows the S500 standards for water damage restoration, the Encircle Hydro report satisfies this requirement.

We know of a handful of carriers who are mandating the use of MICA for water documentation. However, because MICA lacks usability for field users, technicians simply aren't using it, and are instead using pen and paper and entering data into MICA later on. This creates gaps in the documentation of the job and leaves restorers vulnerable to estimate scrubbing. To protect their profitability, many restorers are now relying on Encircle Hydro in the field and then entering the data into MICA back at the office, ensuring data integrity and complete documentation of the water job should any adjuster push-back or question an invoice.
Does Encircle integrate with other software?
Encircle is committed to solving real-world problems for restorers by integrating with other world-class solutions. Integrations empower restorers to choose the end-to-end solution that works best for their business. Restorers can deploy Encircle to the front line team as the singular field documentation solution and then leverage our integrations with leading equipment tracking, job management, accounting, or CRM solution providers. You can learn more about our integrations by visiting the integrations page.
Is it difficult to get my team trained on Hydro?
We know how hard it is to find, train, and keep good employees. That's why we have EncircleU, an online learning platform free for Encircle customers to use to train their teams on Hydro, as well as all of the other features of the Encircle app. Completing EncircleU courses qualifies for IICRC continuing education credits, which is an incredible value for Encircle customers to access free training. You can learn more about EncircleU by visiting the EncircleU page.
How many people can be in the file at one time?
We know that there are a lot of systems out there that only allow one person at the time to work in the job file, but Encircle isn't one of them. Anyone with access to the job file in Encircle can be working in it, so multiple technicians can be documenting a water loss in the field and at the same time, the PM or office admin can be in the file back at the office and monitor what's happening in real-time – making your documentation much faster and more efficient.
Do I have to have a good internet connection?
We know that restorers often find themselves in some of the most challenging environments, where a reliable internet connection just isn't a possibility. That's why Encircle works offline the same way it works online, so you and your team can document everything as you normally would in the app and when you're back online, everything will automatically sync. You don't have to re-enter anything or worry that any information has been lost.