Crossroads' field techs capture job details and ditch pen and paper for good with Encircle's all-in-one field documentation solution.


THE CHALLENGE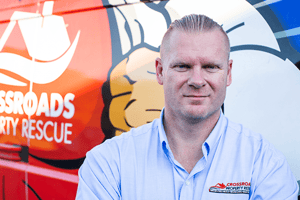 John Woods, the owner-operator of Crossroads Property Rescue, understands that when you work in emergency restoration, it's important that the customer knows you've got their back in times of crisis. John advocates for his clients, making sure the insurance company has complete and reliable documentation to help restore customers' lives back to normal, as quickly as possible.
For a full-service restoration company with 28 employees and ambitious business goals, this is no small feat.

Since 2019, Encircle has been able to lighten the burden for Crossroads Property Rescue when it comes to reliable field documentation, making it quick and easy to document job details with photos, videos, and notes, and generate professional reports to communicate with customers and adjusters.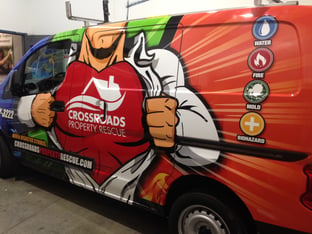 But when it came to water jobs, John's team was still using pen and paper in the field, sometimes lacking the documentation to fully justify the charge-outs for a job. John recalls a job, invoiced at $15,000 but scrubbed down to $11,000 because he did not have the documentation to back up and prove his equipment charges—a nearly 30% loss on a single job.

"In terms of equipment usage and moisture readings, we didn't have a leg to stand on. We could not show them that we had a dehumidifier in there for 10 days, or that the moisture readings justified the reason why we had the dehumidifier in there."


THE SOLUTION
John recently deployed Encircle's new Hydro feature into his process for documenting water jobs. Hydro guides technicians through the drying process—helping them dry buildings, while also capturing the rock-solid documentation needed to justify water mitigation invoices.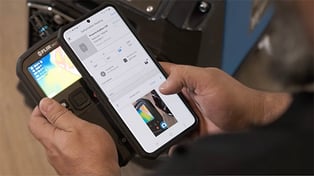 Woods touts Hydro's ease-of-use—and his whole team has gotten behind it. "As badly as we wanted to go paperless, there just wasn't a system out there for us to do that. So we were thrilled when the process and procedures that we had on paper matched almost exactly what was outlined in the app."

John's technicians already loved Encircle's field-first design for documentation and now with the addition of Hydro, he's facing no resistance at all to finally eliminating pen and paper. "Each one of them has said, man, this is just so easy. It is just like having somebody standing over my shoulder telling me exactly what I have to do," says Woods.

Woods remarked on the cherry on top of his experience with Encircle: EncircleU—Encircle's online learning platform—and the importance of being able to quickly train his team on Hydro, especially in an industry plagued by high employee turnover rates.

"When we had to develop training protocols, it was very taxing on us. The simplicity of the Hydro feature and the addition of EncircleU shortens what used to take six months to a year to get our team fully up and running."


THE RESULT
With the addition of Hydro, John's team is equipped with Encircle's all-in-one field-documentation solution specifically designed for technicians in the field. He is able to quickly generate detailed, indisputable reports that eliminate the stress and costs of having his invoices scrubbed.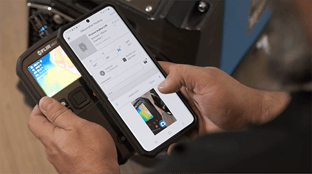 Using Encircle, all stakeholders are united around a single source of truth – data collected directly on the job site. "Having all that data in one place is comforting as a company, that if there is ever an issue we can defend our actions."

Encircle takes care of the documentation, so restorers can focus on getting the job done. "It's just so easy. How can you not use it? As far as Encircle in the field, we will never change that."
"Having all that data in one place is comforting as a company, that if there is ever an issue we can defend our actions."