Scan entire properties in 5-10 minutes
Capture spaces with just your smartphone
Receive accurate floor plans back in less than 6 hours*

Manually measuring and sketching out a property by hand is time-consuming and prone to human error.

With Encircle Floor Plan, anyone on your team can create fast and accurate floor plans for every property.
TRUSTED BY LEADING RESTORERS
"It's the least amount of training I've had to do on any new software that we've brought in… It's as close to instant digital sketches that we can get."
Dale Middleton
Senior Estimator, ProStar Restoration
"This is a tool that every technician can have in their hands. It's very easy to train them on… It only takes 7-8 minutes to do an entire 2,500 square foot house."
JOHN WOODS
Owner, Crossroads Property Rescue
"It saves us a ton of time. The floor layouts look good, look really sharp."
Johnny Mackey
CEO, Shamrock Restoration
Get fast 2D floor plans, without the fuss.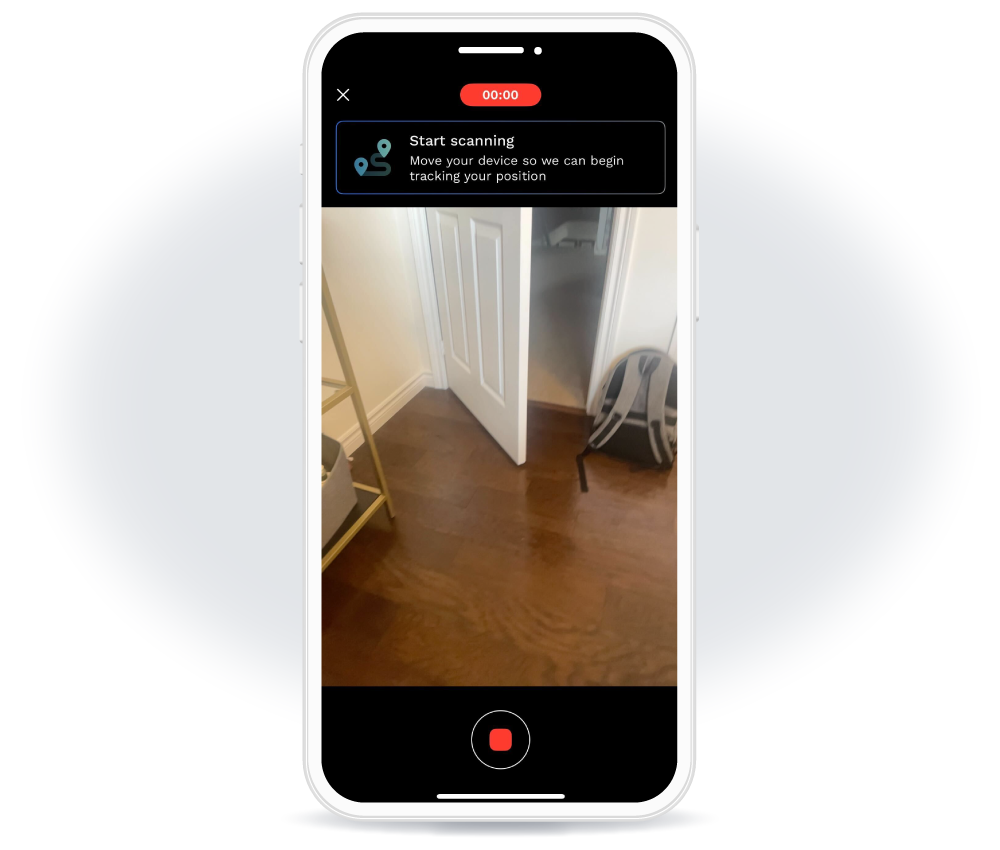 Hella
fast.
AI processing
2D floor plans are created using AI processing, removing the element of human error.
Same-day delivery
Your 2D floor plan is returned directly into your Encircle claim file
within 6 hours.
*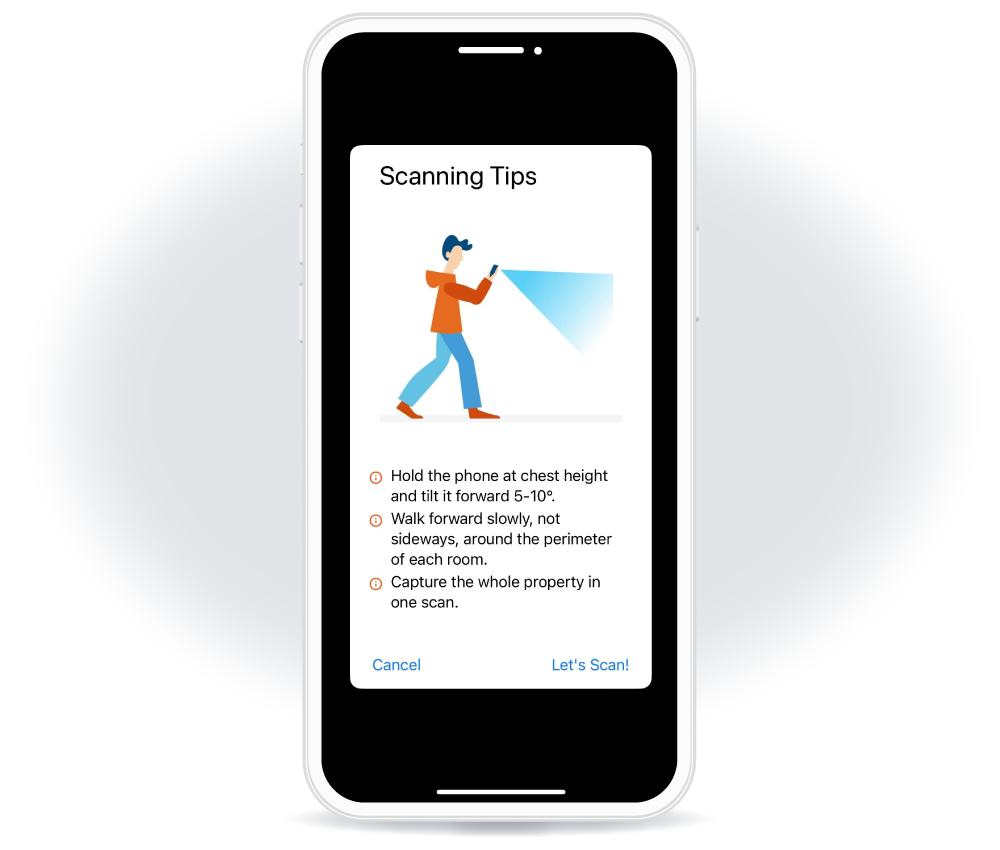 Super
simple.
Built-in scan review
Review your scan video before submitting to ensure you captured all desired areas.
Room labelling options
Automatically create room labels using AI, or assign custom labels with voice-to-text.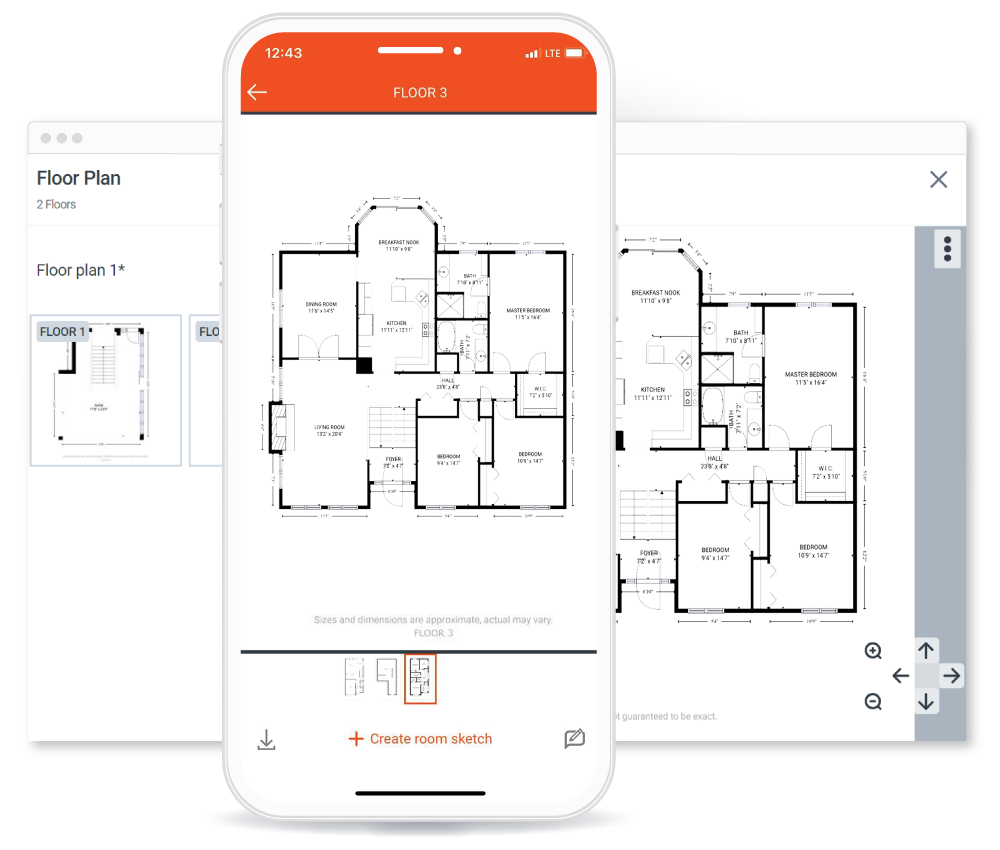 Wicked

accurate.
Room dimensions
Room dimensions are between 95 - 97%** accurate and are clearly labeled on the 2D floor plan.
Room sketches & moisture maps
Create room sketches and moisture maps directly from your Encircle Floor Plan.
Editing tools
Adjust room labels, and add in additional measurement lines and text boxes as needed.
Results that speak for themselves
Average delivery time of 90 minutes!
Time to scan: 15 Minutes
Time to receive floor plan back: 3 Hours, 40 Minutes
Square footage: 7,833 sq ft
Time to scan: 2 Minutes
Time to receive floor plan back: 1 Hour, 45 Minutes
Square footage: 655 sq ft
Time to scan: 11 Minutes
Time to receive floor plan back: 4 Hours, 30 Minutes
Square footage: 7,315 sq ft
No equipment needed

No expediting fees

Flat fee per scan
Encircle Floor Plan pricing
Once you've got your Encircle subscription, you can start creating floor plans fast and right from your phone for $29 USD each.
Or purchase packs for
50 floor plans for $1,200 USD ($24 each)
100 floor plans for $2,000 USD ($20 each)
More Encircle Floor Plan resources: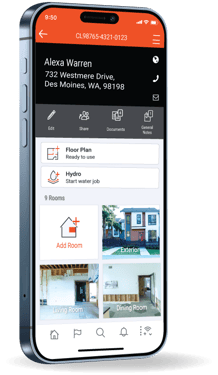 Works on any device
Whether it is smartphone, tablet, or desktop, Encircle will work on the device you already own.
No cell service? No problem!
Challenging field conditions can mean losing your internet connection. With Encircle's reliable
Offline Mode,
collect field data even in the most extreme conditions.
Easy sharing
Encircle keeps everyone in the loop by making it easy to share the Encircle file with any team members, or even with sub trades, contractors, or adjusters outside of your organization.
Ultimate collaboration tool
Work simultaneously on the same file with other team members. Stay current by seeing what's happening, as it's happening.
Unlimited data that stays yours, forever
Never worry about storage limits or expiry dates. Encircle backs up your data and protects against data loss. If you accidentally delete something, we will recover it for you.
Frequently asked questions - Encircle Floor Plan
Below you'll find answers to the questions we get asked most relating to Encircle Floor Plan:
Do I need to be an Encircle customer to use Encircle Floor Plan?
Encircle Floor Plan is a feature within the Encircle field documentation platform. That means that only Encircle customers will have access to this feature. Interested in getting access to this feature and the rest of the Encircle platform? Book a demo for more information!
What device/operating system (iPhone/iPad/Android) do I need to use Encircle Floor Plan?
Encircle Floor Plan can be used on ANY iOS or Android device that meets the minimum Operating System (OS) requirements, including tablets! The minimum OS requirements are: iOS 13.4 and Android 8.0. Most, if not all, Android and iOS devices from the past 4 years will be able to meet this minimum OS requirement. However, the accuracy of your scan increases to 97% if you are using an iPhone with LiDAR (whereas 95% is our typical scan accuracy).
How do I capture a property with multiple levels/floors?
To capture a property that has multiple floors, you can simply continue your scan as you walk up or down stairs between levels. Our technology will detect that you are on a different level, and the 2D floor plan will be returned with separate image files for each floor, with the stair locations represented as well. We recommend starting on the lowest level of a property and working your way up. Do not move back and forth between levels during a scan.
Can I get floor plans with metric or imperial measurements?
You bet! Measurements are available in metric (meters and centimeters) or imperial (feet and inches). The floor plan will be returned with metric or imperial measurements based on your app's user preferences at the time the property was scanned.
What if there are a lot of objects, furniture, or clutter in the areas I want to capture?
To capture a property with Encircle Floor Plan, you do not have to remove contents, clutter or furniture. Our technology can "see through the clutter" and fill in missing information if there are areas of the room being blocked by furniture, appliances, or general clutter. However, you need to be able to walk far enough into a space to capture where the floor meets each wall. So, for hoarder environments where you cannot get far enough into a room, the room will need to be cleared out to a certain extent in order to capture an accurate scan.
What file formats are available for Encircle Floor Plans?
Encircle Floor Plan files are delivered directly into the Encircle claim as JPEG image files. An image will be returned for each level captured. The floor plan image(s) can be easily included in an Encircle report or can be downloaded from the Encircle app to use or share within another application.
Can I use my floor plan in Xactimate?
We know how important it is for you to get your floor plans into Xactimate. Currently, you can import any floor plan into Xactimate as an underlay to create a sketch in under 5 minutes. Our lightning fast delivery of your floor plan within 6 hours or less allows you to start your estimates faster than if you were waiting 24-48 hours (or more) to receive an ESX file back. We are actively working on a solution that will allow floor plans to be automatically converted into an Xactimate sketch.
*Encircle will return your floor plan within 6 hours of receiving the scan video to our servers. Please ensure your scan video has synced before exiting the app - that is when the 6-hour clock starts!

**Our room dimensions have been tested to be 95% accurate, and this increases to 97% accuracy when using an iPhone/iPad with LiDAR.