Your reality: document or discount
As restoration contractors, your top priority is to get homeowners back into their homes by restoring properties to their former glory. But these days, it also has become your responsibility to document the loss for the insurance carrier. Fail to do so, and you are faced with pushback from adjusters, and a high likelihood of not getting paid in full for your work — so it's important that you get your documentation ducks in a row.
The more you pay attention to creating quality documentation, the more profitable you'll be.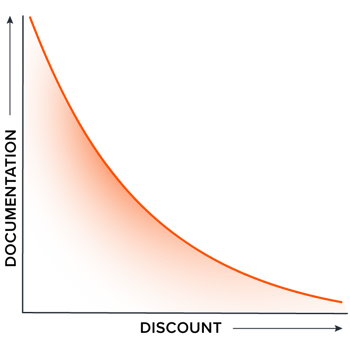 This is a reality that leaves many restorers viewing documentation efforts as a necessary evil, and rightfully so! After all, that isn't really what you signed up for when you got into this industry, you just wanted to help people in their time of need.
The solution:
tech designed for the field
So how can you capture documentation in the field to make sure you get paid, without making your life harder and disrupting your usual process?
This is the exact question that we at Encircle have been obsessed with since our creation.
We did the work to understand how restorers approach and navigate a property loss, and then designed our app to match.
"We would watch people try and navigate in the real world and then encode those behaviours back into the design."
-Ronuk Raval, Chief Technology Officer at Encircle.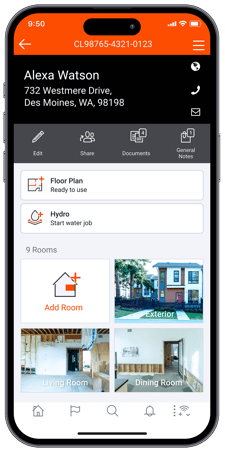 The result is a mobile app that mimics the physical world that restoration contractors work in. Navigation starts at the job/claim level, then information is captured and organized by structure, by room, and then details in the room.
This simple and repeatable logic empowers people in the field to document what they do, with as little disruption to their existing process as possible. It also reduces the time it takes to train field techs to use the app, and ensures that subcontractors or temps can still remember how to use the app, even after some time has passed.
Learn more about the advantages of organizing documentation by room.
The result: a partnership to help you succeed
At Encircle, we feel that restoration contractors deserve a technology partner that makes their specific needs a top priority. Our focus on design and ease of use in the field is unique in the restoration software space. Competing solutions tend to focus on insurance carrier data needs, sacrificing any kind of positive mobile experience while at the jobsite. As Paul Donald, the CEO of Encircle explains,
"Most companies took the approach that the data collection is easy, and the tough part is the processing on the back end. We've said 'No no no', making the collection of data in the field easy and reliable is the game changer."
And this idea aligns with our approach to integrations within the property insurance space:
"The restoration contractor needs and deserves choice, which can only be achieved through integration partners. They're not getting paid to document information, yet they are spending a tremendous amount of time having to upload information into various systems. It is our responsibility to help connect the ecosystem in a streamlined, digital fashion," explains Donald.
So, while you may not be able to change the fact that you need to document a property loss, you can certainly minimize the time and effort to document by choosing the right technology partner. Encircle was created to help you do just that! But don't just take our word for it…



HERE'S WHAT OUR CUSTOMERS SAY:
Experience Encircle for yourself to see the difference a contractor-focused app can make.