There are three key reports that are highly used on our platform by our customers (Encirclers) to collaborate with insurance companies. They are the Preliminary Report, Schedule of Loss, and Moisture Summary.
Preliminary Report
The Preliminary Report is the most used report by contractors.
It is created within 12 to 24 hours of the initial loss and contains preliminary property damage information
It can be created within 30 minutes of the site inspection, allowing contractors and carriers greater visibility into the loss
Includes details such as reserve amount, photos, sketches, and the scope of work to build estimates in the estimating tool
Sign up for Encircle for free and create your first preliminary report today.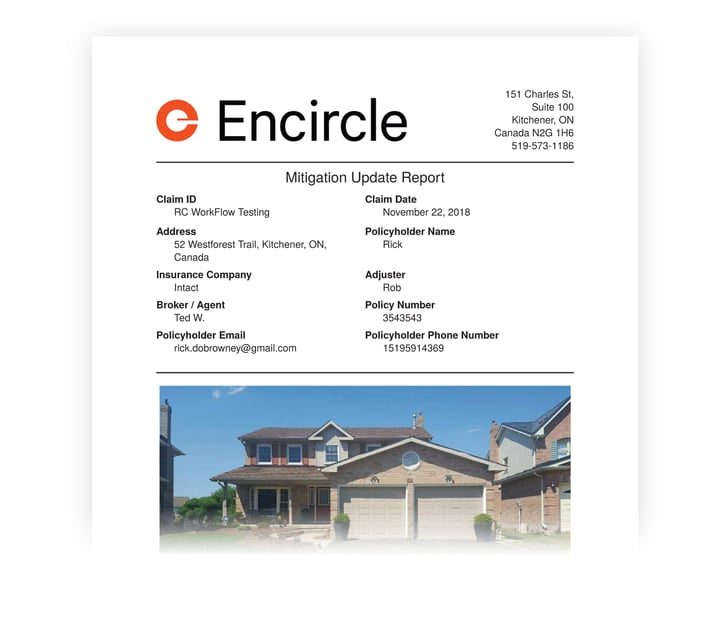 Schedule of Loss Report
The Schedule of Loss Report (SoL report) provides visual information of the damaged items, helping increase transparency and reduce administrative burden.
Contents managers create the SoL after gathering information from contents team on different items and their dispositions
A detailed spreadsheet gives adjusters visual insight into the damaged items as well as the restorable vs non-restorable dispositions
SoL makes it is easy to calculate replacement cost of items
Read How PuroClean Impressed Carriers with Comprehensive reports.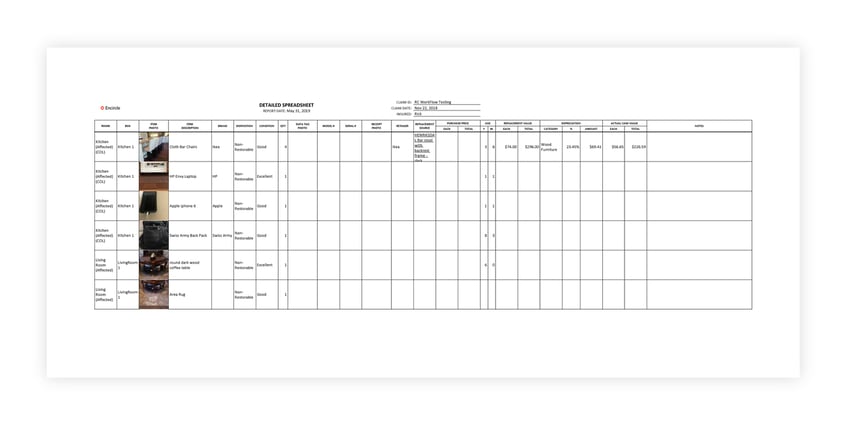 "That same report that took half an hour to an hour to compile with Encircle, it would have taken 24 hours for us to really do a similar quality job."
— KEEGAN TRUDGEN , OWNER OF PURO CLEAN DISASTER SERVICES
Moisture Summary Report
The Moisture Summary Report is key to understanding a water job's status and creating a drying plan. A lot of PMs prefer to give technicians a structured list over a tick sheet. Their preferences include:
Following S-500 standards to use the recommended equipment
Tracking equipment and atmosphere, moisture, and psychometric readings
Easily creating PDF summary reports within a few clicks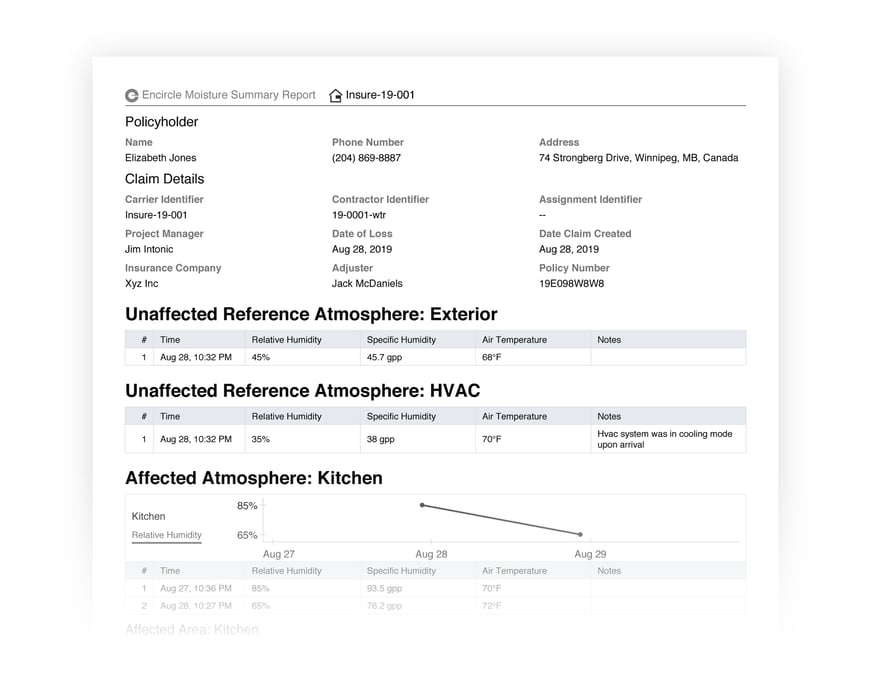 When field technicians take notes and readings with pen and paper, admins have to wait until they return to office to create the reports. If we streamline this data capture through a software tool, it not only reduces non-billable hours but also improves communication with adjusters/carriers in a timely manner.
Check out our new moisture tool here.

Want to learn how to save time on creating reports? Check out Encircle platform.