ENCIRCLE CONTENTS
Contents packout software for property claims
With the right contents packout software, you can
capture the documentation you need,

and stop wasting time creating listings by hand.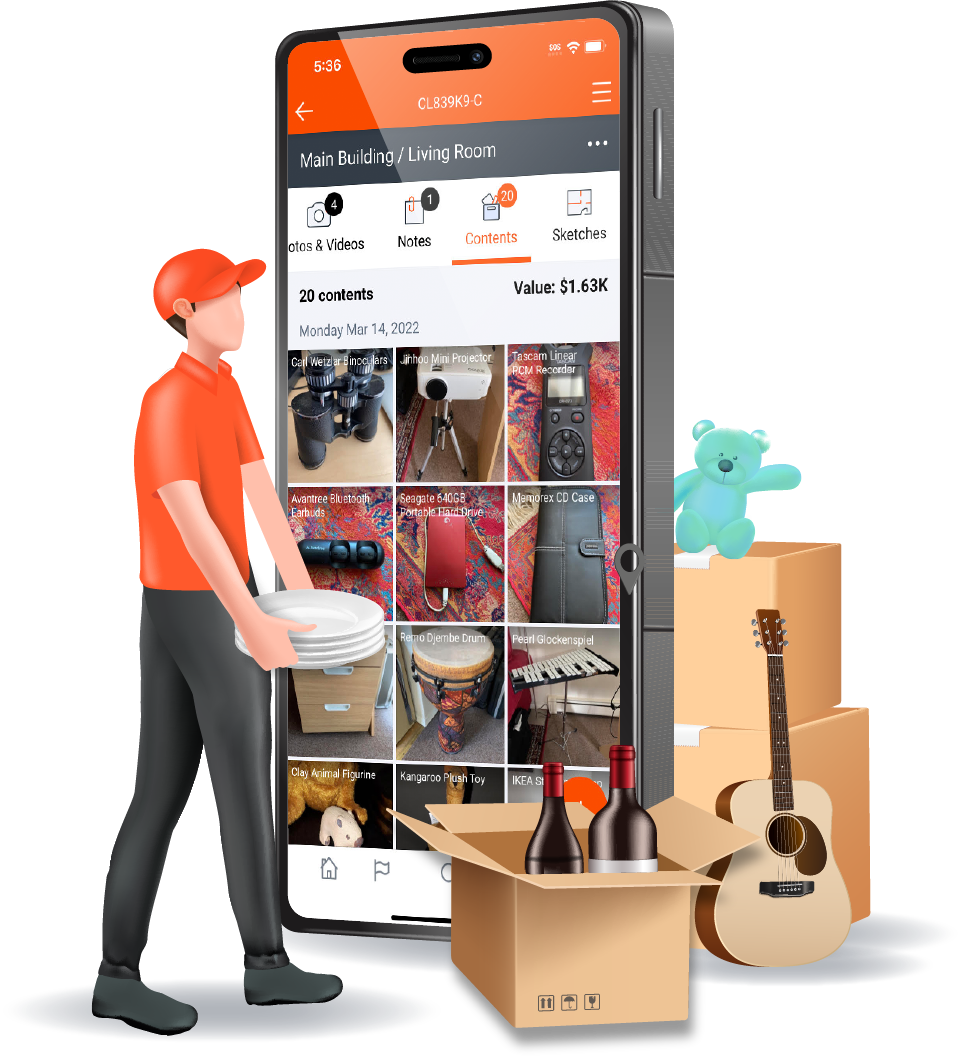 Capture item photos and enter descriptions
Search and assign replacement cost values
Create detailed contents listing reports in minutes
Don't just take our word for it.
"We use it daily and it's worth every penny. Encircle has increased profitability on contents jobs by 20%. Adjusters look at the report, comment on how amazing it is, and hand over the cheque—no questions asked."
NICOLE STONE
Office Manager | Rytech Ventura
"When clients see how fluid your company's contents process is, despite the complexity, it instills confidence and faith, providing relief during a stressful situation."
MAX PENA
Marketing Manager | Pure Restore
"Encircle has saved me countless hours…Everything is available at the tip of my fingers….It takes me 2 minutes to generate a report, look up a specific item, or answer a question."
AHSAN KHAN
Owner, MY CONTENTS
"Our Insurance partners are always impressed with our detailed reports and content pricing. Encircle has saved us multiple hours or work with such impressive results that we will never go back to doing it manually."
KYLA HARPER
Office Manager | PuroClean Restoration Barrie
PARTNERED WITH LEADING CONTENTS TRAINING PROVIDERS Work smarter - not harder -
using Encircle's dedicated contents workflow.
Capture details in the field.
Item photos
Capture unlimited item photos quickly in the field.
Item details
Add crucial info to your inventory with descriptions, dispositions, quantities, age, serial number, brand, pre-loss condition, and more.
Box and location assignment
Quickly assign items to boxes and assign boxes to locations using bulk editing.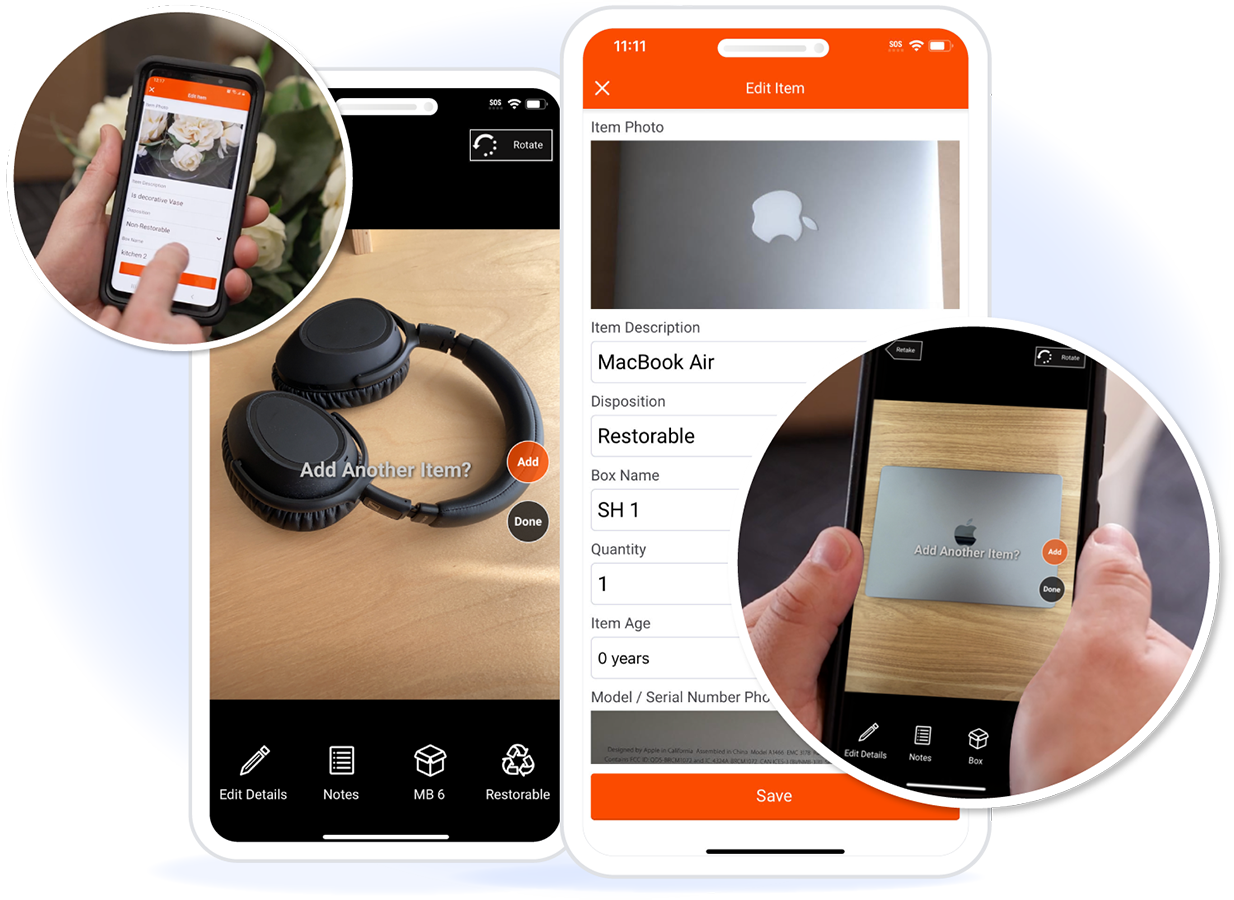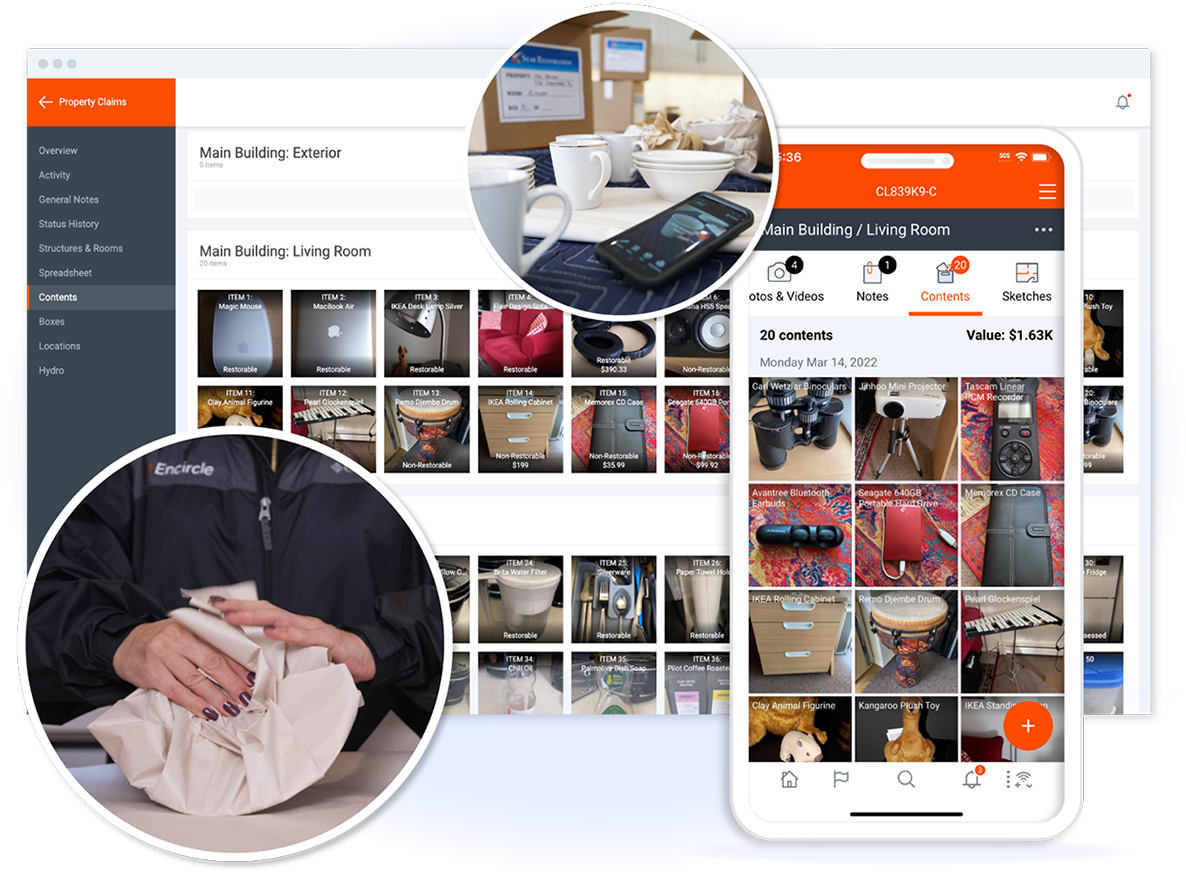 Run more efficient packouts.
Multiple users at once
Divide and conquer, see what is being done in real-time, and get the job done faster.
Predictive box naming
Reduce clicks and auto-assign box names as you list items.
Sticky dispositions
Automatically apply the disposition of the last logged item to the next item. Apply a disposition across multiple items for faster listing.
Be organized and look professional.
Item and box search
Easily look up item details and find item and box locations.
Replacement cost values
Price items online and calculate replacement costs. Automatically link your pricing to online retailers within your reports.
Contents reports
Create and share detailed inventory lists, schedules of loss, photo reports and more with just a couple of clicks! Learn more about Encircle reports.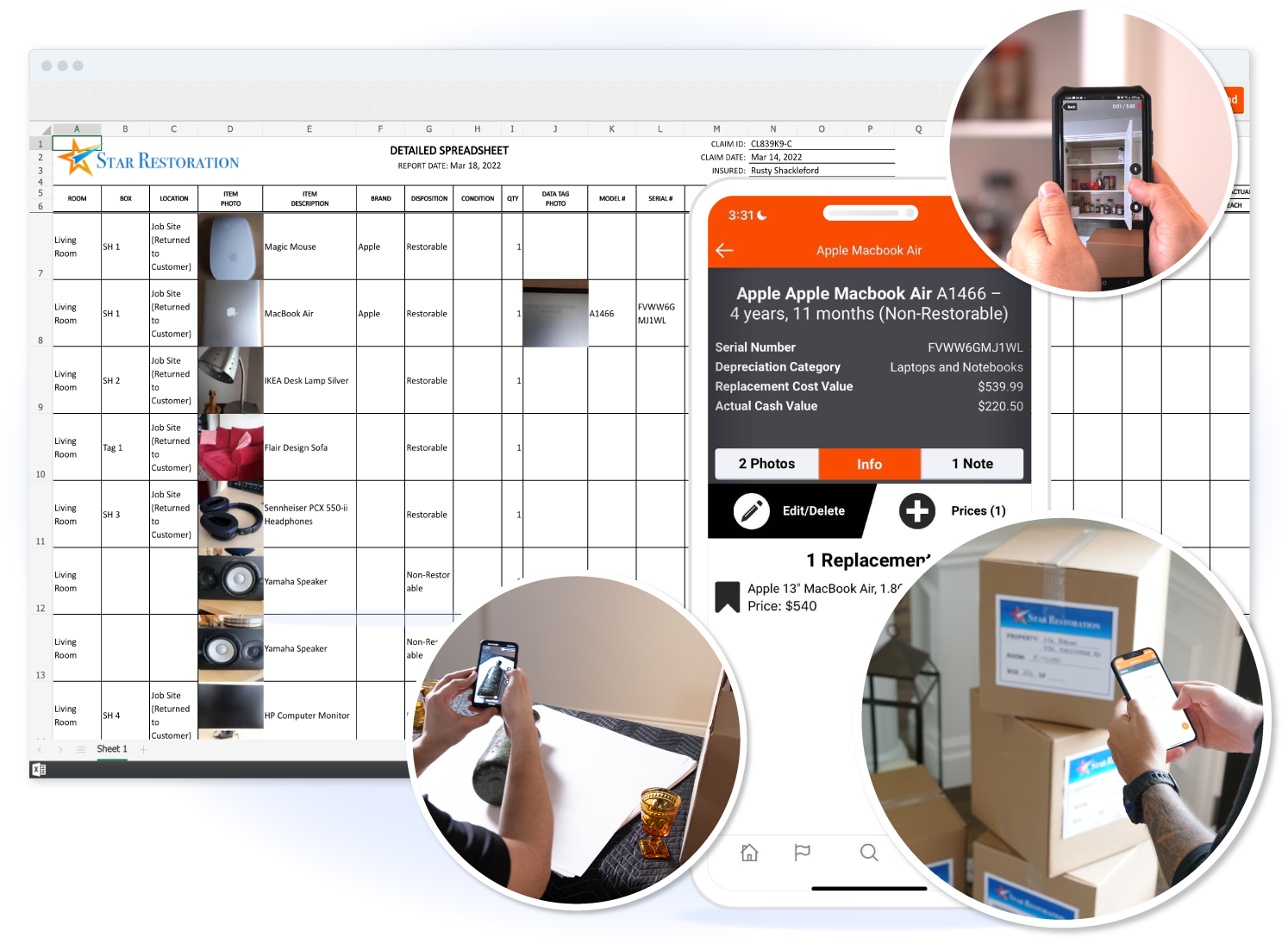 Contents reports that give you a professional edge.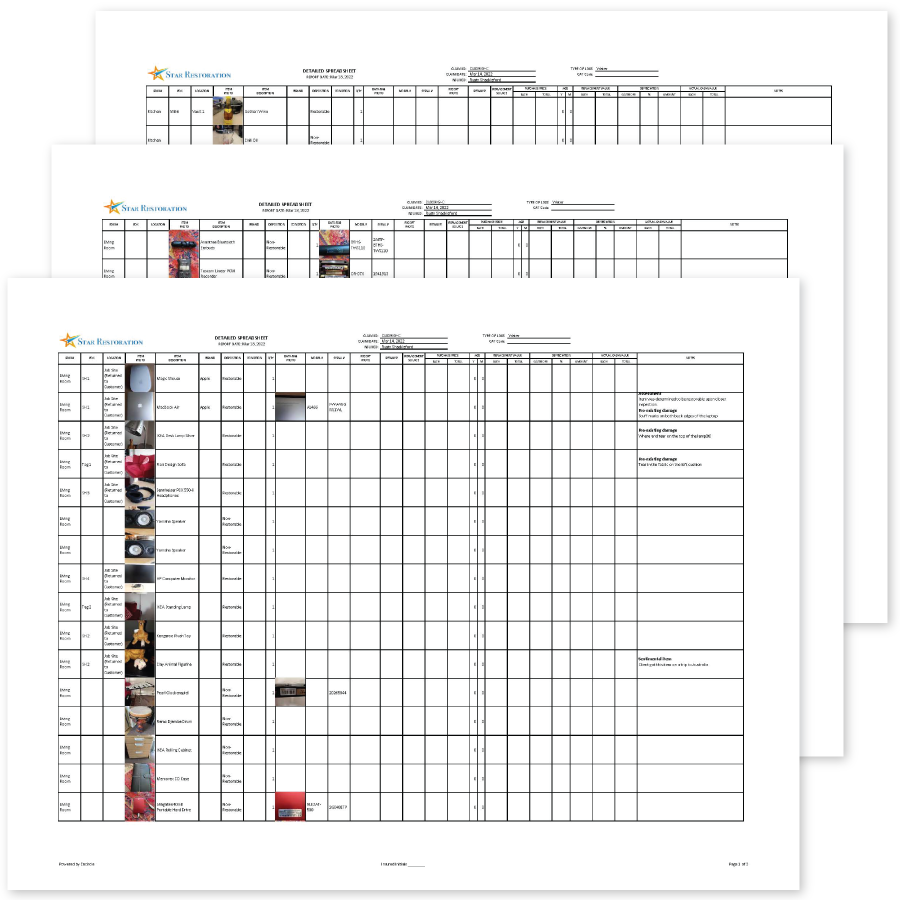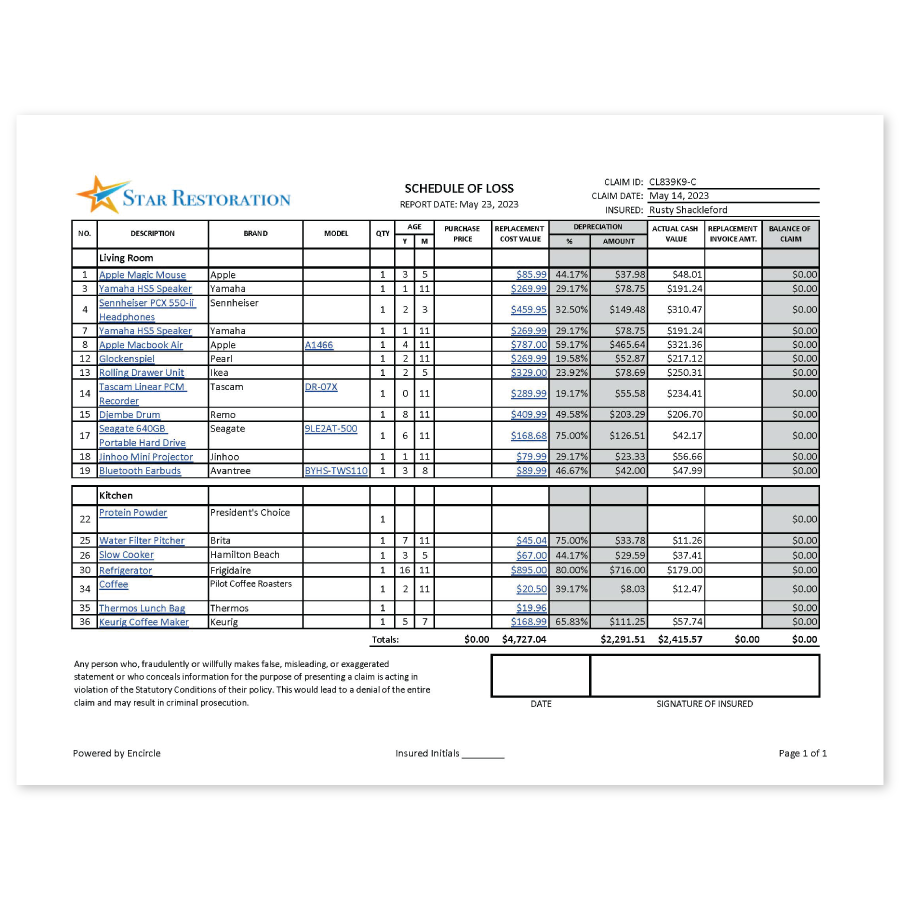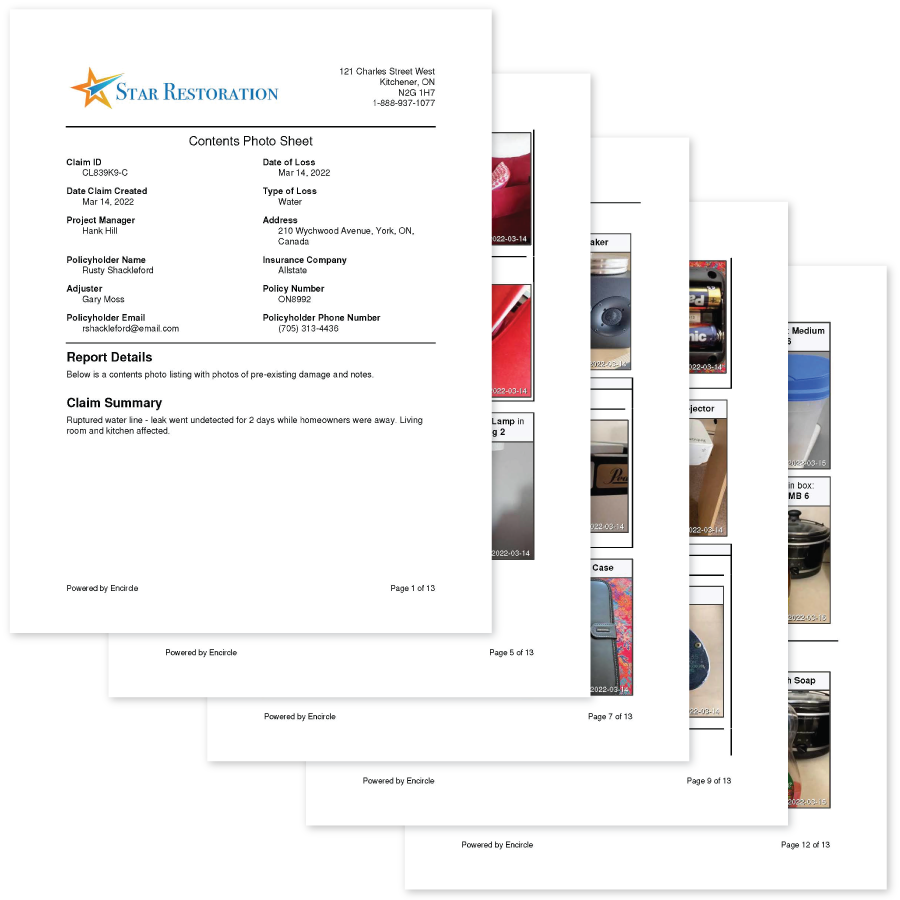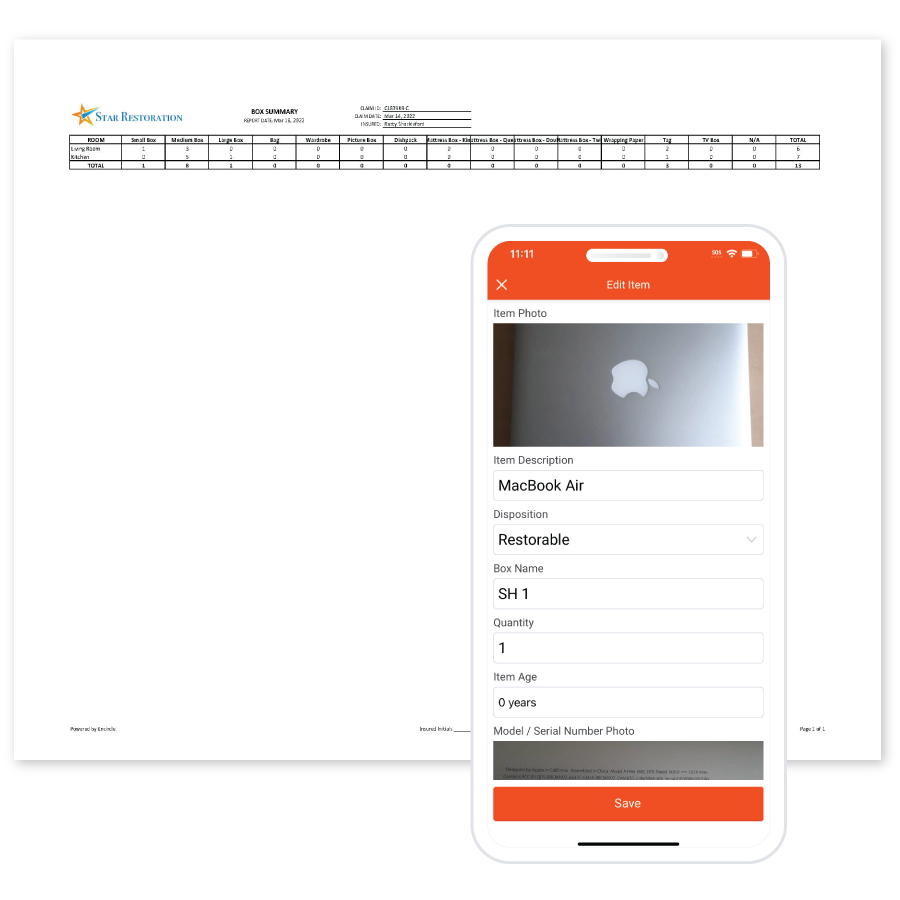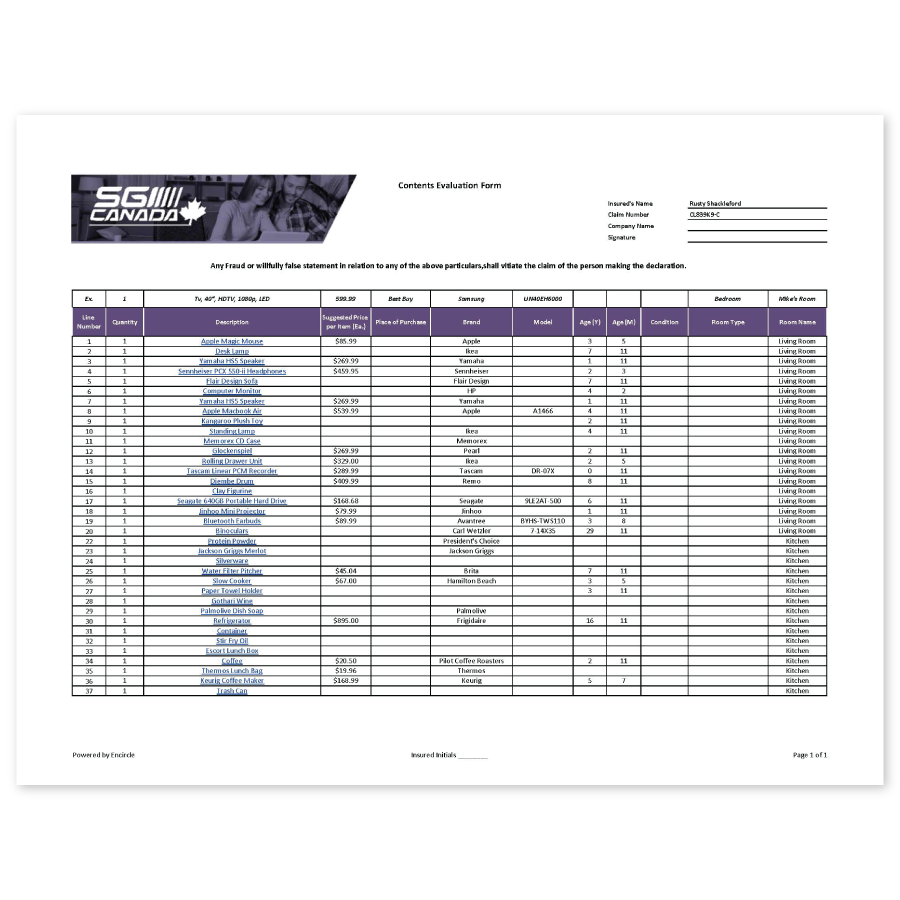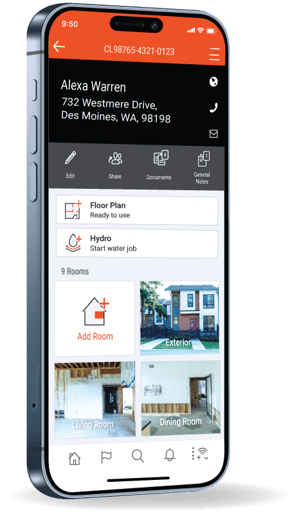 The Encircle edge
What you can't get anywhere else.
Field-first design - Documentation done right with fewer clicks.
Easy sharing - Easily share with teammates, subs, and adjusters.
No cell service? No problem! - Works even in extreme conditions.
Works on any device - Works on any smartphone, tablet or desktop.
Ultimate collaboration tool - Work together for documentation done faster.
Unlimited data, forever yours - Your data is yours, but kept safe without storage limits.
Handle contents with confidence.
The detail-intensive nature of contents work can be daunting, but
Encircle has your back.
Frequently asked questions
Below you'll find answers to some of the questions we get asked most!
How is this different from the other contents apps out there?
Unlike other contents apps, Encircle has been built with the field user in mind to make it easy to get in and quickly list and pack-out contents using any smartphone (iOS or Android) or tablet, regardless of the job size or internet connection. With multiple users able to work in the file at the same time, a pack-out can move quickly, saving you hours or even days in the field. And all of this field data is automatically synced and immediately available back at the office for your team to generate robust reports in minutes that make you look good to your customers and adjusters. And remember, Encircle isn't just for contents! Encircle is an all-in-one solution so you get everything you need for field documentation – photos, videos, notes, sketch, moisture readings, and remote document signing.
How many people can be working in the file at the same time?
We know that there are contents apps out there that only allow one person at the time to work in the job file, but Encircle isn't one of them. We know that just isn't practical in the field, so we ensure that anyone with access to the job file in Encircle can be working in it. So multiple people can be processing items on the job site at the same time and it all gets automatically synced and organized in real-time and is available for anyone back at the office to see.
What if I use temporary workers or subcontractors for my contents processing?
When you become an Encircle customer, you can add as many users as you need, so if you have temporary workers or subcontractors, you can provide them with their own log-in for access to the Encircle app and remove them from your account when they are finished.