How embracing automation is accelerating business growth
PuroClean Northwest is a family-owned and operated restoration company serving the greater Seattle area since 2017. As the Director of Communications, Melissa Wittig is in the unique position of managing a fully remote administrative team -- dispersed in home-offices across multiple time zones.
THE CHALLENGE
Hiccups in the flow of information from the field to Melissa's remote administrators was becoming a stumbling block to documenting, scoping, estimating, and completing jobs and meeting the KPIs of insurance carriers. Her team was growing increasingly frustrated with the inefficiencies of multiple software systems that didn't talk to one another. Duplicating data-entry into different systems, billing delays due to chasing down missing data from field technicians, and correcting errors meant they were struggling to keep up with the increased claim volumes of the rapidly growing business. Melissa was beginning to see estimates backlogged 2-3 weeks
THE SOLUTION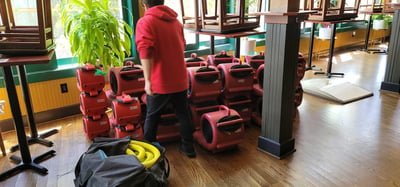 Melissa wanted a customized, scalable solution that integrated their existing systems, automating information flow and making all claim data available to everyone in the business in real-time. But without the ability to code the integration herself and without the time or budget to bring on an external developer, she had to get creative.
Using Zapier, a third-party tool that allows non-developers to set-up integrations between the web applications they are already using, Melissa was able to point, click, and integrate all of her systems thanks to Encircle's Zapier app.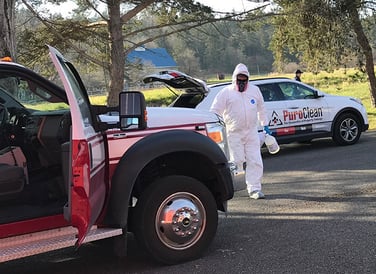 Now as soon as they receive an assignment, it is entered into Encircle and that information is automatically pushed to a variety of other programs such as Smartsheet, ClockShark, QuickBooks, and Asset Panda. Field documentation has also been streamlined through the use of custom forms which were digitized by Encircle, helping to remove paper from the company's workflow.
THE RESULT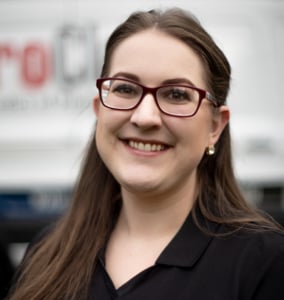 By transforming their administrative workflows and ditching manual and paper processes, Melissa has seen significant improvement to business operations. In just one month since setting up the automation, it has saved hours of double entry, and has drastically simplified the process of onboarding each new job. Automation of key repeatable processes has alleviated frustration caused by miscommunication, and the whole team is happier. The team is already showing improvement on program work KPIs, billing cycle times, and no longer having to field calls from adjusters wondering what is going on with outstanding claims. The business has big goals for the upcoming year as they are looking to expand to a second location. Automating repetitive administrative tasks frees up the office team to think strategically and support this rapid growth.

With the automation from Encircle's Zapier app, Melissa is confident that her team can handle the increased administrative load without taking on additional personnel, and truly embrace their company motto: Leverage Technology to Reduce Cost and Disruption. She thinks she might even have time to get pregnant again!>



"I have seen that we have been doing it the hard way for so long, but now there's a fix. It's just like the lights came on! I didn't know I was in a tunnel and now there's a light at the end of the tunnel"

- MELISSA WITTIG, DIRECTOR OF COMMUNICATIONS, PUROCLEAN NORTHWEST