When catastrophe strikes, it is the restoration contractors who help get things back to normal. Whether it's a clean up after a hurricane or rebuilding after a wildfire, you provide expert restoration services to those in urgent need. However, responding to a catastrophe is not without its challenges. While your team is capable, managing resources, labor, and finances at home; working remotely often hours from home during a CAT event is very different.
CAT work is not for everyone, but this type of work can be rewarding both professionally and financially if planned appropriately. Check out some of our tips for responding to CATs.
Pay attention to your documentation
Every CAT project should include meticulous documentation. Accurate documentation is essential to getting paid quickly and closing files. Keep in mind, if you are missing documentation but have returned from the event area that may be several hours away you may need to concede to price reductions if you are unable to support your invoices due to missing documentation.
Include all of the following documentation:
The who, what, why, when, and how: Often your estimates and invoices will be reviewed by a 3rd party that has never been to the loss location. The restorer should provide an adequate amount of information that clearly explains the severity of the damages, the mitigation activities performed by the contractor to stabilize the affected structure and the required repairs to return the home or business back to a pre-loss condition, tell the reader a story through your documentation.
Photo documentation: every step of the way, your team should be documenting work with photos. This can help ensure that you clearly outline the conditions prior to work beginning, reducing your business' liability and side-stepping any costly charge-backs or invoice reductions.
Witness information: CAT work often involves a large number of contractors working across numerous job sites simultaneously. Make sure that your team is carefully documenting their work and resources being consumed. Establish a system or hire a 3rd party such as a clerk of work to ensure job costing is accurately recorded. This can help protect you against future audits and invoicing reductions.
All communications: whether you are signing a contract with a client or sending an email over to your supplier, make sure you log all critical communications. It is better to have too much documentation than not enough.
When creating documentation, keep in mind that this information often won't be accessed for months. Don't rely on your memory or your team to protect you down the road.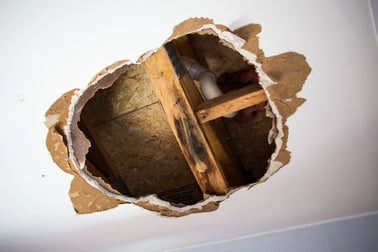 Using a field documentation tool like Encircle can make documentation quick and easy, while storing everything in one location.
Listen, cooperate, stay calm, and don't get personal
Frequently, one of the biggest challenges you will face with CAT work is getting paid. A tremendous amount of time may be spent communicating with clients, adjusters, and agents to get your invoices finally paid.
When you receive pushback on payment, make sure that you listen, cooperate, stay calm, and never get personal.
Be prepared to support your restoration effort and invoicing with bullet -proof documentation.
Additionally, be sure that you are starting with a friendly follow-up. Try multiple modes of communication, including calls, texts, and emails.Make sure you are communicating with the right person who can authorize your payment. Use gradual escalation, and don't blow up over a missed payment or lack of response.
When you keep communication civil and fact-oriented, you can prevent a lot of miscommunication. You may also find that others respond by being more cooperative.
Review wins and losses
CAT work involves a bit of a learning curve. The odds are good that you won't get everything right in your process from the start.
After each project, take the time to review your wins and losses. Ask your team what did and did not work well. Gather this information and look for ways to adjust your CAT planning going forward.
For example, if you run into issues with securing supplies during your last CAT, what are ways you could improve your process? Could you be more proactive before mobilizing your team in securing supplies via supplier contracts?
Each CAT project is another opportunity to sharpen your CAT plan. Don't be afraid to dig deep into your previous work to look for areas of improvement and double down on areas of success.
Protect your home base
CAT work requires a large amount of preparation,work and money. While it's good to tap into this additional work for your team, make sure that you're always protecting your home base, first and foremost.
Balance the resources you need to take away from your home office with the resources you still need there to ensure that you're still taking care of your regular clients.
In some cases, turning down CAT work is the right decision for your business. If you are too busy at home this is not the time to travel across the country chasing sometimes lower-margin work. Avoid putting your business at risk for short term rewards.
Bottom line, put your home base clients first.
Use the right tools
CAT work requires a heavy focus on documentation, specifically around contracts, invoicing, and photos. It is more beneficial to utilize the right tools to capture this information in a single location.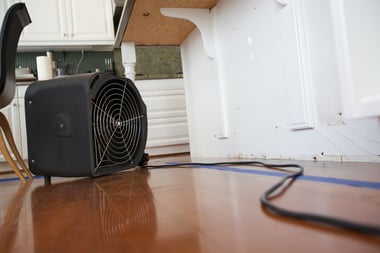 Technology today makes it easier than ever before to keep track of a claim digitally, allowing everyone access to important documents and information. This also lowers the risk, ensuring that you have the necessary information to back your claims if you are audited or if questions about payments arise.
At Encircle, we can help you implement best practices for CAT work. Our easy-to-use platform makes it easy to manage field documentation. Restoration contractors can add photos and detailed information while on-site. If you are interested in learning more, try out a free demo of our product today.
Other great resources you might like:
Expert Workshop: How to Prepare for CAT Season
Blog: Are you Ready for CAT Work