ENCIRCLE FLOOR PLAN
Floor plans,
right from your phone.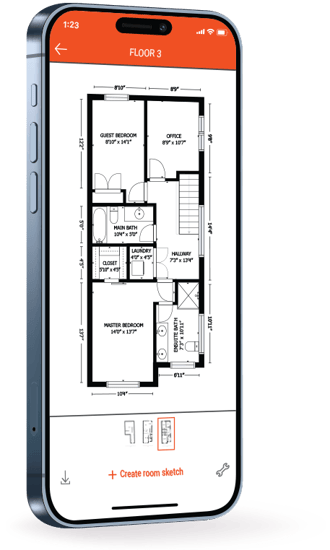 Good field documentation requires accurate floor plans,
quickly.
Encircle Floor Plans:
as low as $20 USD/per floor plan.
Capture property dimensions & get the floor plan back
the same day.
Hella fast.
Scan a property in 5 minutes, get your floor plan same-day, & estimates started earlier.
Super simple.
No training needed. Walk through the property with your phone, scanning, & send to cloud.
Wicked accurate.
Get dialed-in dimensions on Day 1, and a professional floor plan on every single restoration job.
Fast floor plans,
without the fuss.
Stop sketching by hand.
Stop getting inconsistent sketches.

Stop waiting days to write your estimates.




Stop risking breaking those expensive cameras.

Stop paying more based on property size.

Stop needing specialized training to capture a property.




Encircle Floor Plan has officially gone into Early Access! To get the latest updates and stay in the loop, join the list below.