Reliable field documentation enriches property claims data –

making claims handling and estimating easier for everyone.
Bridging the information gap between restoration contractors and insurance carriers.
Documentation captured with the Encircle app can be shared effortlessly to Verisk XactAnalysis and Xactimate.

Automatic sketch generation in Xactimate
Floor Plan is the fastest and easiest digital sketching solution. By integrating with Xactimate, go from job site to estimate creation
in under 6 hours without ever lifting a pencil.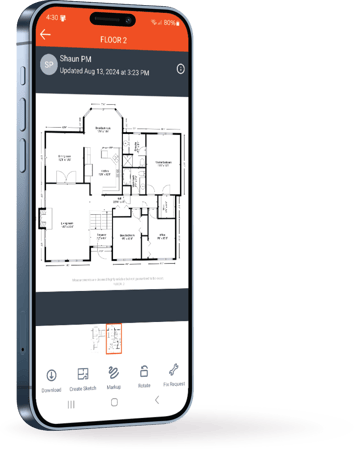 Fast. Scan a property in 5 minutes.
Easy. All you need is a smartphone.

Accurate. Automatic room dimensions.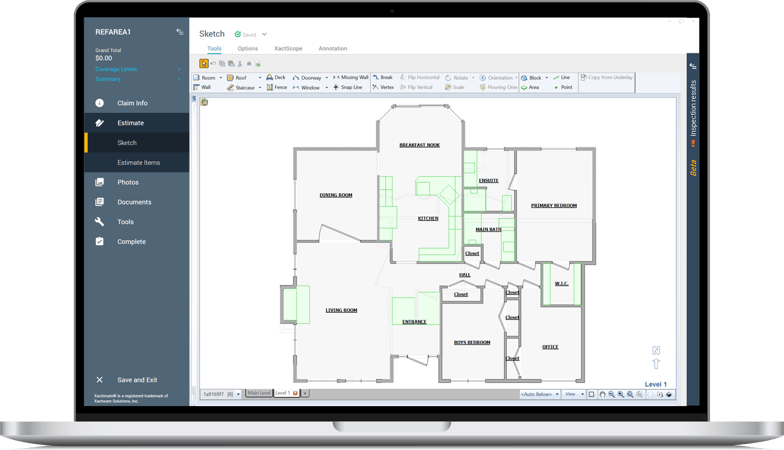 Integrated. Import into Xactimate for instant sketches.
Join us September 26th and learn how to connect Encircle and Xactimate to get instant sketches!
COMING SOON
Share photos, notes, and documents direct to XactAnalysis
Restoration contractors can receive assignments from XactAnalysis into Encircle and with the click of a button,
share documentation such as photos, notes, and documents right back to XactAnalysis.

Closing the loop on claims communication and keeping everyone on the same page.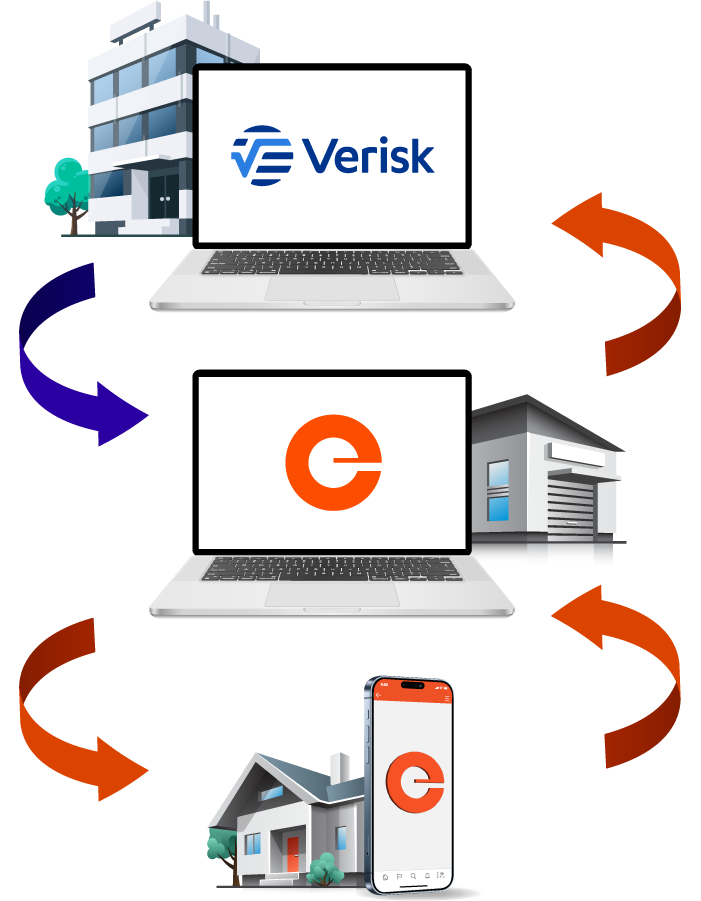 When everyone has access to fast and reliable data from the field,
everyone's job becomes easier.
With Encircle + Verisk:
Gain:
Confidence in policy coverage decisions
More accurate reserve amounts
Faster claim cycle times

Eliminate:
Redundant software in the claims cycle
Manual and error-prone data entry
Time-consuming photo upload