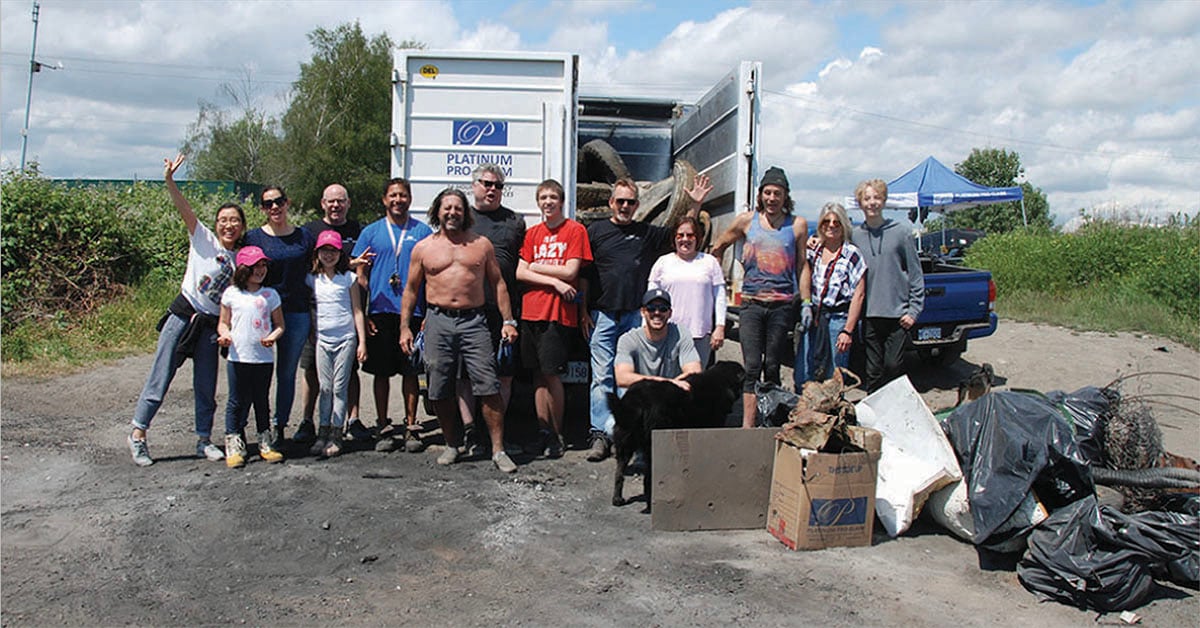 Location: Western Canada

Founded: 1991

Industry: Full-service restoration company


Along the way, they have realized that sustainable business practices produce benefits that other restoration contractors should pay attention to.
#1) FINANCIAL BENEFITS
Although PPCR's sustainability journey was not tied to a goal of becoming more profitable, they have experienced significant return on their investment. By switching over 25% of their fleet to electric vehicles (EVs), they have saved over $250,000 in fuel costs alone. Additionally, changing to LED motion sensing lighting in their facility resulted in savings of$180 per week thanks to reduced energy consumption. In fact, their electricity bills are lower today than they were 7 years ago– remarkable, considering record inflation, the increase in operations due to their growing business, and the fact that they now have 17 EV chargers onsite.
"Setting up infrastructure involves upfront costs, that's a fact. However, if you reduce your costs, you'll make more money in the long run. Anybody with an incentive to keep their business going should be adopting these practices.There is absolutely financial benefits to going this route."

JAMIE MADILL, CFO & DIRECTOR OF SUSTAINABILITY, PRO-CLAIM GROUP
#2) EMPLOYEE RETENTION &
RECRUITMENT BENEFITS
With record low unemployment, North America is in the midst of a labor shortage. Many restorers are finding it difficult to find good staff and manage turnover. In fact, 90% of companies rate finding employees as their number one challenge. But PPCR seems to be immune to these market conditions, with the key advantage of being a purpose-driven company focused on sustainability.
Their sustainable business practices help not only with attracting and securing new employees with the same values, but they also have made employee engagement and retention easier. PPCR's employee-led "Green Committee" spearheads initiatives to make the company and the lives of PPCR employees more sustainable. Employees who pitch and execute on sustainability initiatives are actively encouraged and rewarded. This fosters a culture where employees are motivated to not only do their work, but to also innovate the way they work to reduce their impact on the planet. Madill asserts that holding on to employees has not been an issue: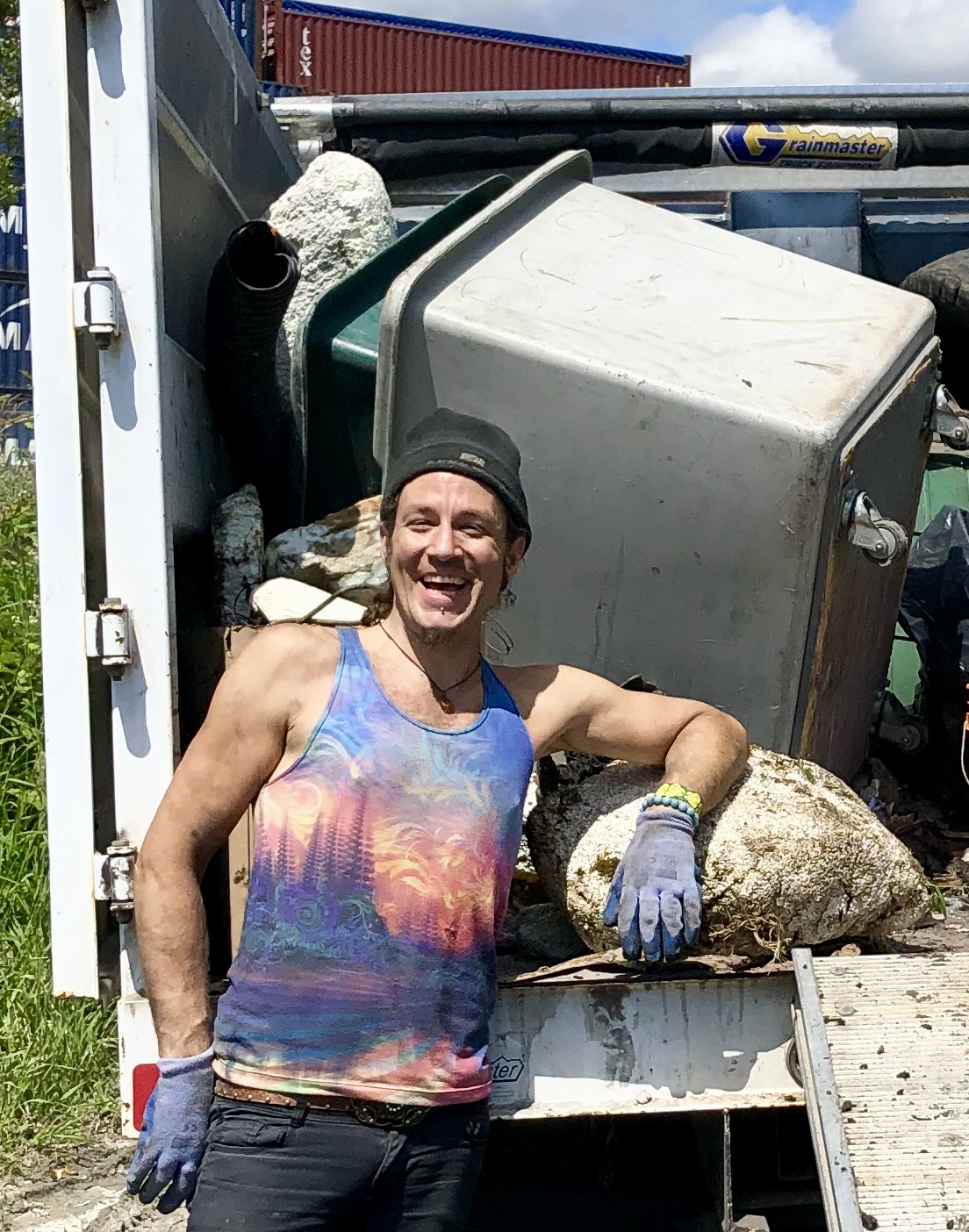 "We have not been subject to the 'Great Resignation'. We do not see a lack of employees. As an employee retention strategy, it's absolutely proven itself."
#3 ABILITY TO FUTURE-PROOF YOUR BUSINESS
As more and more businesses begin to pay attention to their impact on the planet, insurance carriers are following suit. They are exploring their own goals and setting targets to limit their carbon footprint. With catastrophes and property claims accounting for significant waste, it's certain that carriers will pass on the pressure directly to their supply chain.
Pro-Claim Group has been working with one of the largest carriers in Canada, who is looking to get net zero over the next 20 years. Based on this experience, they believe that all insurance companies will want to know the environmental impact of a claim. One of the first ways they expect to see this impact restoration contractors is through requirements to report on sustainability metrics for each job. These metrics would include how much waste is produced on a claim, how much waste was diverted from landfills, how much energy was used to complete the claim, and how much fuel was used to get to site and back for the job.

ADVICE TO GET STARTED
Madill has provided some valuable insights on how any business can take small steps towards becoming more sustainable:
Start small, with low effort changes that will produce a big impact.
For example, debris is an easy, quick win for restoration contractors. It takes no extra time to put debris in one location versus another. Many municipalities are starting to expand the types of waste they accept, and how it is separated. Do some research to see if there are any recycling programs in your area that you can leverage.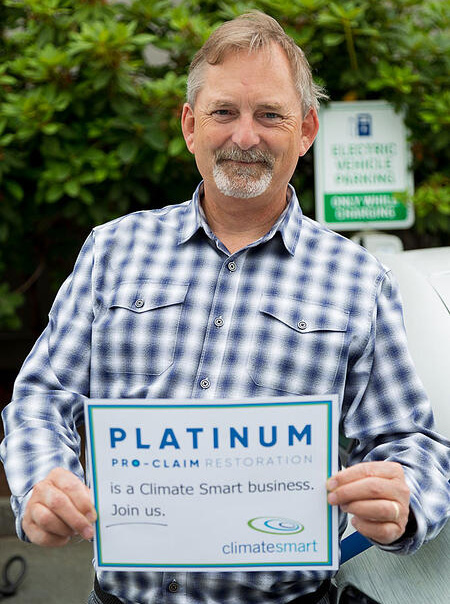 Start measuring your footprint early on so that you have something to measure against.
Fuel purchases, electricity bills, natural gas bills, debris weights, number of trips to the landfill, types of debris, etc, is all information you already have access to. You can work with existing organizations (like Climate Smart) that can help you organize this information into meaningful benchmarks. Madill asserts, "you can't manage what you don't measure. So start measuring."
But, be careful to avoid "analysis paralysis", as he calls it. You don't want to get too caught up in the minor details. Analysis is important, but it is more important to have the correct mindset of taking meaningful action to do the right thing.
Engage your staff to be active participants.
The key to implementing a successful sustainability initiative is to engage the employees that will be actively doing the work. You need those people to buy in, to see that there is a benefit, and to be motivated to contribute. Roadblocks will come, there will be some people that don't want to be convinced. So it is important to focus your energy on the people that are engaged with these ideas, and not to get bogged down in the naysayers. Madill points out that,
"The number one thing is employee engagement. They need to see that if they bring an idea forward, it gets the attention it deserves and we implement it."