Join our restoration expert, Kris Rzesnoski, to learn the common estimating mistakes and how you can avoid them with an accurate scope.
Restoration contractors know: accurate scopes become accurate estimates. But how do techs and PMs create accurate scopes every time? Watch restoration expert, Kris Rzesnoski, explain how you can avoid missing common line items and effectively leverage your team to create consistent, accurate estimates.
Watch the webinar to discover how effective scoping can help protect your margins.
MEET OUR RESTORATION EXPERT SPEAKER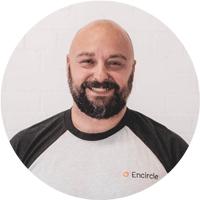 Kris Rzesnoski, CR, WLS, FLS, CLS, RTPE
Vice President, Encircle
With over 15 years of experience in the restoration and insurance industries, Kris is committed to driving Encircle's delivery of intuitive, easy-to-use solutions that improve productivity and profitability. Kris currently sits on the RIA's Restoration Council, Canadian Education Committee, and is the Chairman of the Estimating Committee.