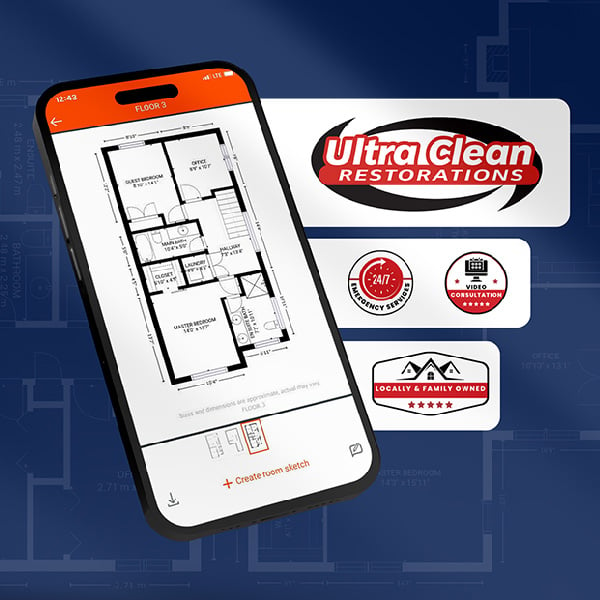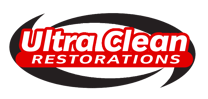 Location: Minneapolis, MN
Founded: 2013
Industry:Full Service Restoration, Emergency Services Restoration


Challenge:
Ultra Clean Service Corp struggled to meet carrier requirements without strong documentation processes in place.


Solution:
With the help of Restoration Made Simple and the Encircle platform, Ultra Clean Service Corp built out their documentation and estimating processes.


Result:
Job profitability up 20%, estimates ready in 12 hrs, less adjuster pushback, and better client experience.



How an independent restoration company overcame technology and process struggles to set themselves up for higher profits and growth.
Ultra Clean Service Corp has been serving communities in Minnesota for 10 years as a full-service restoration contractor, handling every type of property loss. Owner Deborah Zupke, her husband, and their five technicians make up the small but mighty team that helps families and business owners restore their properties.
THE CHALLENGE
Big shifts in the restoration industry within the last decade have made it more difficult for smaller, independent restoration contractors to remain profitable. Stricter review processes from carriers, fewer field adjusters visiting loss sites, combined with tighter timelines have forced restorers to do more, while getting paid the same — or sometimes less.
Deborah knew that if she wanted to protect Ultra Clean Service Corp's future success, she needed to grow the business and become more profitable. They began to focus on their processes (especially around documentation), and began looking for technology/software that could save them time and resources to help their profit margins. Trouble is, technology and Deborah have never gotten along very well…
"If we all wanted to be behind computers, as restorers, we would have been. But we're in the field for a reason," commented Deborah — a sentiment that many restorers share.


THE SOLUTION
Deborah purchased Encircle's field documentation platform, which had been highly recommended to her by Restoration Made Simple (RMS) – a restoration estimating and consulting firm she works with.
The biggest reason Deborah chose the Encircle platform was the latest addition to their suite of documentation tools: Encircle Floor Plan. With Floor Plan, anyone on her team can create a 2D, professional floor plan right from their phone, instead of needing an expensive 360 camera. She noted, "Now I don't have to go 'Where's the camera? Which field tech last had the camera?' Everyone can use this tool on their phone to capture a sketch. I really like that. There's no excuse to not get the documentation."
Encircle Floor Plan's fast turnaround time and accurate measurements allows for a much faster and more consistent estimating process: "I go to a job, I do the floor plan…we usually get that back in less than an hour. Combine this with a walkthrough video, and my estimators have everything they need to get an estimate in my inbox in 12 to 14 hours. I can then help set reserves for the carrier," explained Deborah.
Plus with the other tools that Encircle offers, everyone on her team can document property losses quickly and easily from their phones, and everything is organized in one place. This has allowed RMS to help Ultra Clean Service Corp build ‌strong business processes to learn and grow. Deborah commented, "I love that we can easily share the claim with our estimators. Immediately they're able to help us identify areas where we can improve our documentation."




THE RESULTS
#1: Higher profits and faster payments:
By getting fast and accurate floor plans on every job and keeping all their documentation in one place, Deborah and her team can turn estimates around faster, and with more precision.
"I'm seeing a 20% increase in profitability in my claims, minimum. I'm also seeing a huge increase on how fast we get paid… I'm no longer getting as much pushback."

– Deborah Zupke, Owner, Ultra Clean Service Corp
Encircle allows Ultra Clean Service to justify their line items, reduce pushback, and speed up payment, ultimately leading to more money in the bank!

#2: Enhanced customer experience:
With such a competitive market for restorers, "Encircle helps show customers that we're committed to getting their house back to normal ASAP," says Deborah. Using Encircle Floor Plan has helped her team build trust and improve their level of service.
"We can now demonstrate, 'This is how I communicate and document your loss for your carrier.' And we can also offer the homeowner a sketch at the same time for any remodeling they may need in the future. Our clients are amazed that we are thinking ahead," explained Deborah.
With detailed reports from Encircle, they can now give homeowners a clear view of the claims process. Plus, when clients see the Ultra Clean Service Corp team using advanced technology, it gives them increased confidence that they are committed to being efficient:
"It shows the homeowner right away how transparent we're going to be with their carrier, and that we're committed to putting their house back together very quickly."

– Deborah Zupke, Owner, Ultra Clean Service Corp

#3: More credibility with carriers & adjusters:
Using Encircle's reports, Ultra Clean Service Corp can demonstrate just how organized and professional they are, stand out from their competitors, and communicate early and often to build trust better with homeowners, adjusters and carriers.
"We don't look like we're the small 'Mom and Pop' shop anymore. We look professional", commented Deborah.
Curious what Encircle and Encircle Floor Plan can do for your restoration business? Chat with one of our experts to see it in action!

Great news! Encircle floor plans can now be imported into Xactimate for instant sketches, so any restorer can go from site to Xactimate sketch in under 6 hours. Get started today to see what a shorter estimating process can do for your restoration business.