We've made updates to the Room Notes feature in Encircle! You'll now be able to document a room faster and even more easily than before.
Why use the Room Notes feature in Encircle?
Field documentation before, during, and after a job is a best practice to follow on any job. By capturing important job details, restoration contractors and other stakeholders can keep claims processes moving forward with transparency.
Within Encircle, the Room Notes feature was developed for users to digitally document important details or instructions about a room within a claim, eliminating the use of pen and paper. Room Notes are organized chronologically, contain a time and date stamp, and are labelled by user. When they're used in a report, they can provide helpful context for a claim.
What's New with Room Notes?
With the latest update to Room Notes, we are making it faster and easier to document a room by combining photo notes and text notes together.
With just a couple of clicks, you can use photos, videos, and text within a room to outline important details to keep the job on track. With notes all in one place, information stays more organized and anyone with access to the claim can view the notes in real-time from the field or the office. For example, if you've identified sentimental items in a room, you can create a note to handle with care.
Room Notes - Encircle Mobile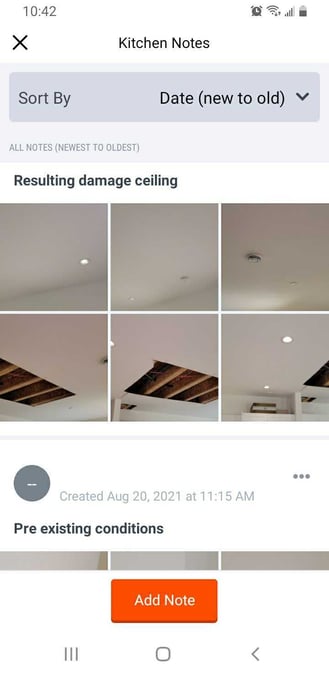 Room Notes - Encircle Web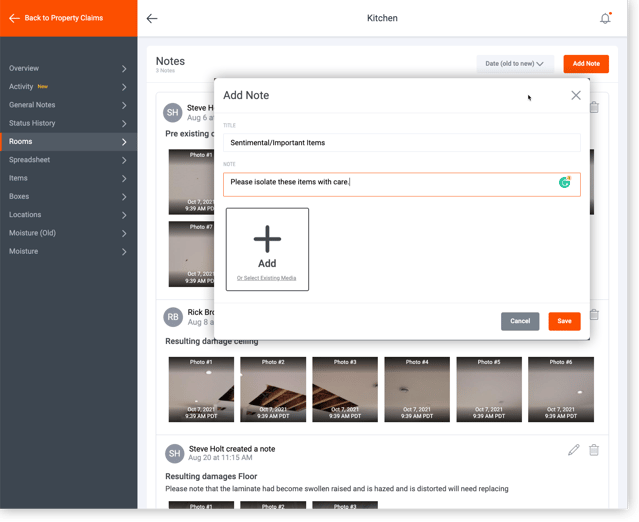 Not Seeing the Update?
If your Encircle app has not automatically updated to the latest version, please visit your App Store or Google Play store to manually update it. To avoid this in the future, you can enable automatic updates by changing your settings within the App Store or Google Play store.
Further Reading on Encircle Room Notes
Using Encircle Notes on Mobile