Comprehensive reporting at your fingertips.
We sat down with Brent Werner, President of Werner Restoration Services Inc - a full-service restoration contractor in Colona, Illinois, to hear his take on the benefits of using Encircle.

Werner Restoration Services was founded in 1988 and has a combined total of over 140 years of restoration experience. Operating as a full-service restoration business, Werner has 50 full-time employees specialized in residential and commercial fire, water, and storm damage repair.
THE CHALLENGE
Werner Restoration was expanding at a tremendous pace. Inefficiencies in the business could no longer be tolerated if the bottom line was to be protected in the face of growing job volume. The ability to write and defend a scope on good margin became more important than taking the next job that came in the door. Managing and communicating critical information can be a manual and time-consuming process, magnified on commercial jobs. Werner Restoration knew that a tool that could easily absorb all the field data and create their 24-hour report, final report, and any job documentation material for that matter would pay dividends for the business.

It was important for Werner to partner with a company that listened to their concerns and suggestions. The software had to be comprehensive enough to handle any size job and easy for their technicians to use.
"One great thing about Encircle is that at a click of a button, you've got a document on a quarter-million-dollar dry out that just screams, wow."

BRENT WERNER, PRESIDENT OF WERNER RESTORATION SERVICES INC
THE SOLUTION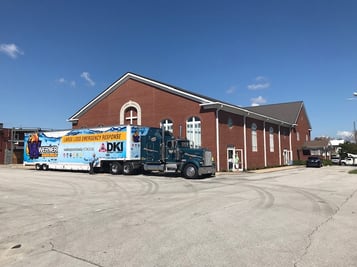 With Encircle, Werner no longer spent time documenting in the field and organizing the same data at the office. As soon as information is captured in the field, it is ready to be automatically organized into multiple formats suitable for all Werner's reporting needs. This frees up substantial office hours and provides the incentive to be highly meticulous in capturing everything on the job.
Werner simplified their field processes from 2-3 software platforms to one with Encircle. When training new techs, the process and technology must be as streamlined and easy to use as possible. Werner says his techs are completely sold on using Encircle within a very short timeframe.
"I think it's an easy app. It allows you to do multiple things, and that saves you time and money." In the spring of 2019 in Davenport, Iowa, a levy broke, and the Mississippi River flooded the downtown. Werner was immediately inundated. Werner partnered with another restorer on a commercial job and had a 'do not exceed' in place. The price and work to date were agreed to right up until it was time to pay the bill. Like most jobs, Werner understood he just needed to justify the work.
They were able to present the client with a mammoth amount of documentation on the significant dry out. Werner explained, "One great thing about Encircle is that at a click of a button, you've got a document on a quarter-million-dollar dry out that just screams, wow."
"You've got all these moisture readings. You've got a really good moisture map, and it just looks very professional. I like the way Encircle brings that all together in an easy to read, easy to understand, and very robust format. It's a nice package."
As further proof of the time Encircle is saving Werner, he shared another story. At a recent 140 thousand dollar job in Texas, Werner was able to do an audit of the job within a half-hour, saving a significant amount of time and resources. Werner appreciates when time saved goes hand in hand with efficiency, accuracy, reliability, and ease of use.
THE RESULT
Werner credits Encircle for helping increase their profit between 5-15% on each job as they continue to scale and take on more jobs. It's reassuring for Werner as an owner to know that the documentation will be indisputable if the job is done right. He explained, "that is our goal when we have a large mitigation project or travel for CAT events, we want to leave no doubt as to what we did, why we did it, and it's 100 percent justifiable. We have the invoice, and the documentation from Encircle and they go hand in hand."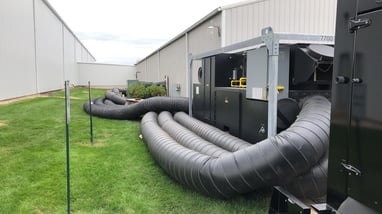 When you've got a mountain of data, it makes closing a claim much faster. Werner explained, "I love this feature of Encircle. I'm going to put my moisture point in, I'm going to take my dehu reading, and then I'm going to attach a timestamped photo. You can't argue with that. It is what it is."

From a marketing standpoint, Werner values building a strong relationship and network with DKI members and other restorers for commercial loss and CATs. He added that Encircle's ability to share job files and documentation is essential to getting the job done. "It is so easy to collaborate on a large loss, and to be able to do that through Encircle so seamlessly is pretty awesome," Werner said.

Werner said, "We wanted to align ourselves with a company that will grow and leads the industry forward. Regardless of the value of the job, we can do it all with Encircle." In restoration, process and procedures are critical and Encircle plays a vital role in accurate data collection and professional reporting. "It's a nice program. It really is. We enjoy it. It works for a 5,000 dollar basement dry out. It works for a 2 million dollar mitigation job. It just works," he concluded.