We know that the property restoration world can be a lot to navigate; we've gathered our most sought after educational content for restorers!
#1. Water Damage Bootcamp — our most popular event in 2022 💧
If your company takes on restorative drying jobs, this bootcamp is for you! Get a deep dive with CRs Ken Larsen and Kris Rzesnoski as they cover 12 main subjects, including source/cause of loss, dry standards and drying goals, equipment calculations, and much more.
#2. Fire & Smoke Restoration Bootcamp — 600+ restorers rated this session 4.5/5 stars 🔥
If water damage isn't where your company's at, perhaps fire damage restoration is more your speed! In this jam-packed session, CRs Joe Meyers and Kris Rzesnoski walk you through parts of the fire restoration process, including passing liability to other parties, documenting the job to prevent callbacks, and the four steps of cleaning a fire damage properly.
#3. Growing Your Restoration Biz on Program Work — most questions from attendees for our panelists EVER 📋
Looking to get started on program work, or for strategies to make the program work that you're on more profitable? Then you'll want to watch this on-demand session on making the most out of vendor programs for your business. In this virtual session we were joined by a whole panel of experts, including Phil Rosebrook, Josh Bachman, Johnny Mackey, and Anthony Nelson. They discussed topics such as: the origins of friction between restorers and adjusters/TPAs, what documentation strategies ease tension and build good relationships, how to get started on TPA work, and how to leverage documentation to increase profitability on program work. Watch to learn more!
#4. Encircle Hydro eBook — Restorative drying made simple 💨
For a much deeper dive into restorative drying, we recommend that you explore this eBook. 164 pages long, restoration expert Kris Rzesnoski shows you the fundamentals, the building science, the structural building practices that surround water damage restoration, and much more.

#5. Emergency Preparedness Kit — 5 templates to help restorers prepare for the next emergency, in advance 🌪️
Last but certainly not least, we created the Emergency Preparedness Kit in 2022 to help restorers handle CATs like a pro. In this kit we included five different templates to help restorers prepare for the next emergency in advance. These templates include the following: a standard toolbox checklist, a contingency plan, a process worksheet, a people worksheet, and an initial customer call script. After all, you never know when a disaster will strike, and what its magnitude and impact will be. Stay safe in 2023, and stay prepared!

Bonus: Our CEO's predictions for 2023! 🔮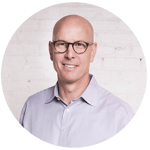 Now that you're up to speed on our resources from 2022, we can look to the future and start anticipating what this industry has in store for all of us. We sat down with Encircle's CEO, Paul Donald, to get some predictions for the upcoming year. Here is what he had to say.
Prediction #1: The data collection requirements imposed on restorers by insurers and managed repair networks will only become more stringent.
Prediction #2: The successful restorers will be those that embrace technology driven processes that improve the quality and accuracy of their field teams' data.
Prediction #3: 2023 will be the year when the restoration industry really starts to see how collaboration and integration across several leading technology vendors benefits them.
Prediction #4: Restorers who engage with tech providers and implement thoughtful field documentation processes will see significant operational cost benefits and higher profits.
Prediction #5: Insurance carriers need to allow restorers choice when it comes to the technology they use in the field. Certainly carriers should set reporting requirements, but let the restorer pick the tools they want to use to meet those reporting requirements. Restorers deserve that choice, and they need flexibility due to the dynamic nature of the job.
And that's a wrap! We look forward to exploring the industry together in 2023, and to all of the surprises that it brings. Cheers! 🥂