For years, restorers have been lured by the promise of a single software solution that will someday meet the needs of everyone in their business. But now, restorers have even more choices when it comes to integrating Encircle's field documentation solution with other software, so they can finally get the end-to-end solution they've been waiting for.
A restorer-centric commitment
History has shown that in restoration, no single software solution is good at everything. Software that meets the needs of office administrators has inevitably failed to deliver an easy-to-use mobile experience for project managers and field technicians on the job site. As the only all-in-one field documentation solution for restorers in the field, Encircle is committed to solving the day-to-day challenges faced by restorers.
Built-in integrations with technology partners
Thanks to powerful integrations with leading technology partners, restorers can confidently deploy Encircle as their single platform for field documentation and unlock workflow automation across their other business systems.
By partnering with other world-class restoration and insurance software companies, Encircle embraces an open ecosystem approach to build integrations with leading project management, 3D imaging, equipment tracking, and claims management software and truly serve the needs of restorers across field and office operations.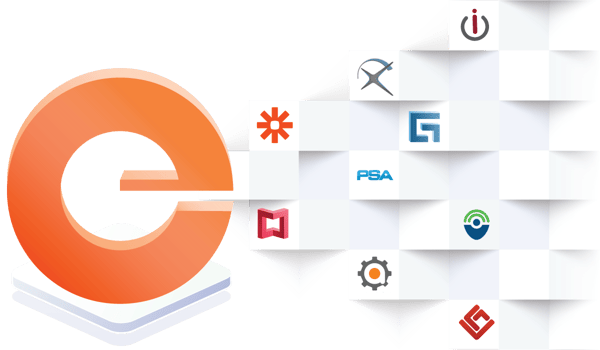 Point, click, and integrate existing software solutions
Further evidence of Encircle's commitment to an open ecosystem for restorers is the introduction of the Encircle Zapier application. Zapier is a simple tool that allows anyone to point, click, and integrate the software solutions they're already using, without any coding or development work required.
Encircle's Zapier app enables workflow automation and eliminates repetitive tasks. With over 3,000 integration possibilities, including the most popular applications used by restoration contractors, like QuickBooks, Hover, and ServiceM8, you can automatically create a claim in Encircle and eliminate duplicate data entry.
Custom integrations for workflow automation
When a business requires a specialized integration for their in-house systems, developers can make use of Encircle's open API to connect systems and customize a solution that meets the needs of the business and supports their unique operational workflows.
Complete documentation of Encircle's open API capabilities is publicly available and free to use for anyone with an Encircle account.
In restoration, documentation is everything. When documentation is captured directly in the field and can flow automatically into the restorers software ecosystem via integrations, it provides trust and transparency throughout the claims process, aligning policyholders, restorers, and adjusters around a single source of truth.