The holidays are fast approaching and it's time to get into the gift-giving mood! Every year I'm asked: "Kris, what do I buy for the restorer in my life?" Well, get out your smartphone and start making a list to good old St. Nick because here are 7 great gifts for the restorer in your life.
Stocking Stuffers


1. Fat Ivan - The Best Stocking Stuffer Under $20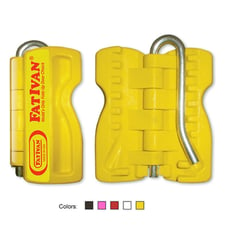 The Fat Ivan is inserted into door hinges to protect doors from damage by preventing them from closing. They're perfect for moving large equipment like dehumidifiers into a space without scratching the door. They even have magnets that adhere to the side of your equipment or fit into your shirt pocket for easy transportation. They're the perfect gift for the restorer who has everything!


2. MagStrip™ Dust Barrier Fastener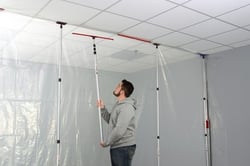 Another great gift that will test the strength of your stocking holder is the Zipwall MagStripTM Dust Barrier Fastner. These magnets are great for putting up a vapor barrier quickly. How quickly? You can put up a chamber in a matter of seconds by installing them onto the track of a tile ceiling.


3. Benefect's Botanical Disinfectant Wipes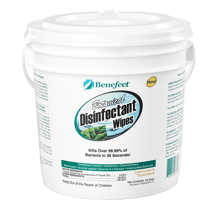 Climbing down chimneys and caring for reindeer are not clean jobs, and Santa can't always wash his hands. If you're looking for something to go with the milk and cookies, try Benefect's Botanical Disinfectant Wipes. They're perfect for wiping down surfaces, tools, and equipment when they need a little tender loving care.


Gifts to Put Under the Tree
Want to help a restorer relive the excitement of gift giving as a kid? Then wrap these next items and save them until the end.
4. FLIR 176 Moisture Meter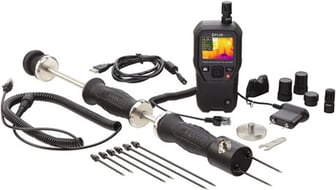 Want a gift with more glitz and glamour? Check out the new FLIR 176. This all-in-one meter has everything you need everything you need: a FLIR camera, thermohygrometer, non-invasive moisture sensors, invasive moisture pins, and a hammer probe! Spare your restorer from testing ¼" depths with tiny probes and make them look like a power restorer who can hammer probe into everything!


5. Phoenix FireBird Compact 20 Heater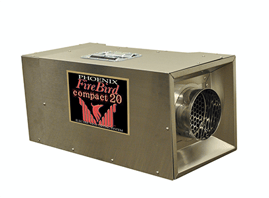 Who needs a log on the fire when you have the Phoenix FireBird Compact 20 Heater? This bad boy pumps up to 20,000 BTU of electric dry heat! This heat drying system will keep your site warm using 4-12 amp 120 volt circuits. You can even duct the heat into the cavities of your choice, so with a little extra ducting that heat can be directed right under the blanket!


6. Injectidry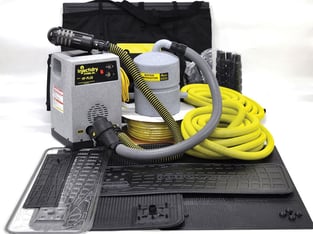 Ernie the Elf is up north, working on his Injectidry restoration toys for all the good little restorers in the industry. He's making heating panels, air mover adapters, drying mats and much, much more.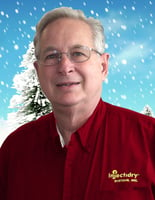 Gift wrap one of the Injectidry Floor Drying systems and you'll give the gift of next level drying. The HP-Plus Floor Drying Package comes with the power plant HP-Plus unit, attachments, panels, carrying bags and all the accessories that your restorer will need to dry floors all year long. Uncle Ernie will also throw in a candy cane with every purchase! I'm not sure if he actually will, but tell him Kris said…


7. Phoenix D850 Portable Desiccant Dehumidifier

Finally, if your restorer is planning on going big on the vapor pressure differential, order a Phoenix D850 Portable Desiccant Dehumidifier. It is a 4-hold dehumidifier that allows restorers to customize their setup like the big guys. Taking out 370 Pints at AHAM, this 850 CFM unit has all the jam a restorer needs to handle your most difficult dry downs.
Holiday Cheer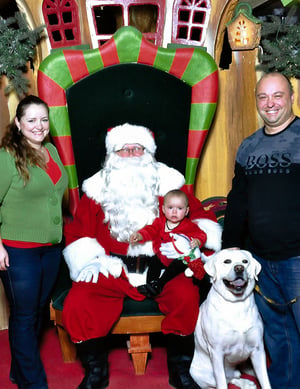 From my family and my family at Encircle, happy holidays and happy New Year! Take the opportunity to look back at 2018, reflect on what you and your team accomplished, enjoy some holiday cheer, and begin planning for a productive and profitable 2019.

Enjoy your holidays and remember… when the phone rings, use Encircle Link to see the loss in real-time and assess your response so that you can enjoy your time with the family, and your client can enjoy their evening and deal with the loss when it needs to be dealt with.

Start a free trial to see how Encircle's real-time field documentation and productivity tools can help you assess a loss remotely.sed information. At the same time, authorizations requiring a signature can be done at the convenience of the insured. Authorization forms and schedules can be generated on-site or sent to their phone depending on their availability.