RESTORATION PROJECT MANAGERS
Count on your field teams to
document every job right the first time
Stop spending your nights doing paperwork. Sleep well knowing your projects are on track with Encircle.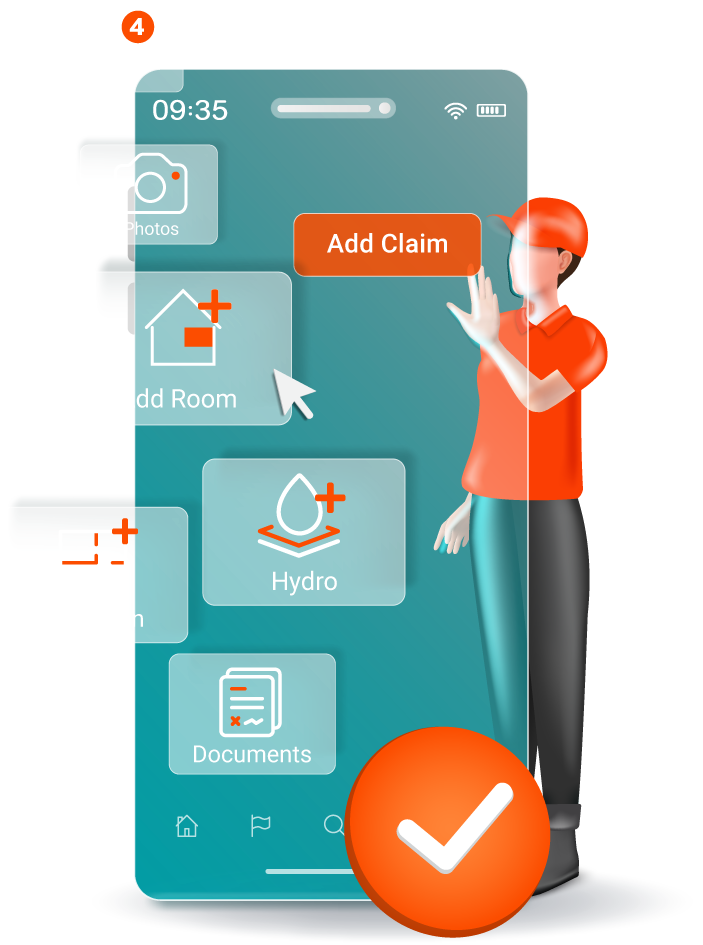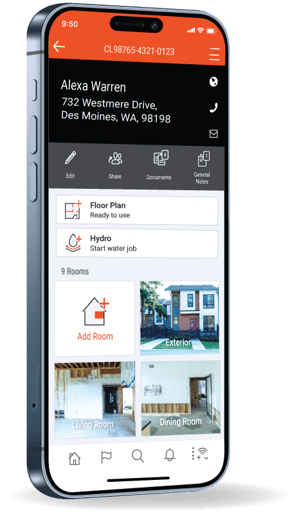 All your documentation in one application.
Your field techs don't want to document. Forcing them to juggle multiple apps in the field causes corners to be cut.
Encircle puts everything in one easy app, so you can rest assured that they're always capturing the documentation needed to make every restoration job profitable.
Documentation = Justification.
More than just photos,
Encircle captures all the documentation

required on any restoration job.
Water damage
Capture critical water job details in a simple and guided workflow. Show the drying plan, monitor progress, get alerts and guidance if things are going off track, and justify the work with
Encircle Hydro
.
Fire and smoke
Tell the story of a fire loss from initial site inspection through to rebuild, within one Encircle file. Leverage features like
video walkthrough
,
Encircle Floor Plan
, and
reports
to get all parties on the same page.
Mold remediation
Meet regulatory standards for mold jobs with
custom forms
and consistent processes. Document every detail and keep all parties up-to-date with
fast and easy reports
.
Contents
Save days in the field inventorying and packing out personal property. Contents managers operate more efficiently with Encircle's simple and repeatable
contents workflow.
Biohazard cleanup
Catastrophes
Dispersed teams and high job volumes after CATs require
technology that keeps you connected
and in-the-know. Amidst the chaos, Encircle delivers reliability in these extreme situations.
Documentation:
from a pain point to a
profit-driver.
Have faith in your team.
Give your teams an app that actually works in the field to easily capture job details. Encircle creates consistency, so you can stop nagging your team about documentation.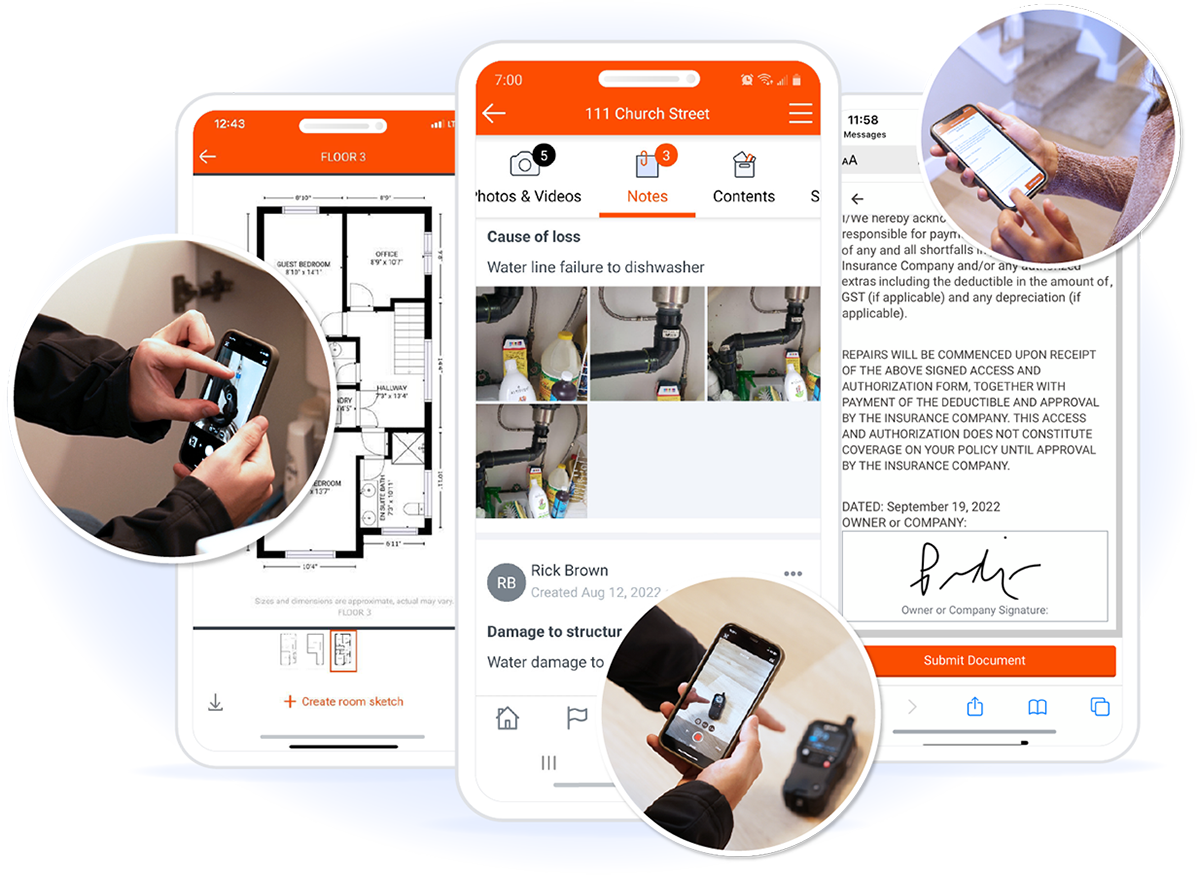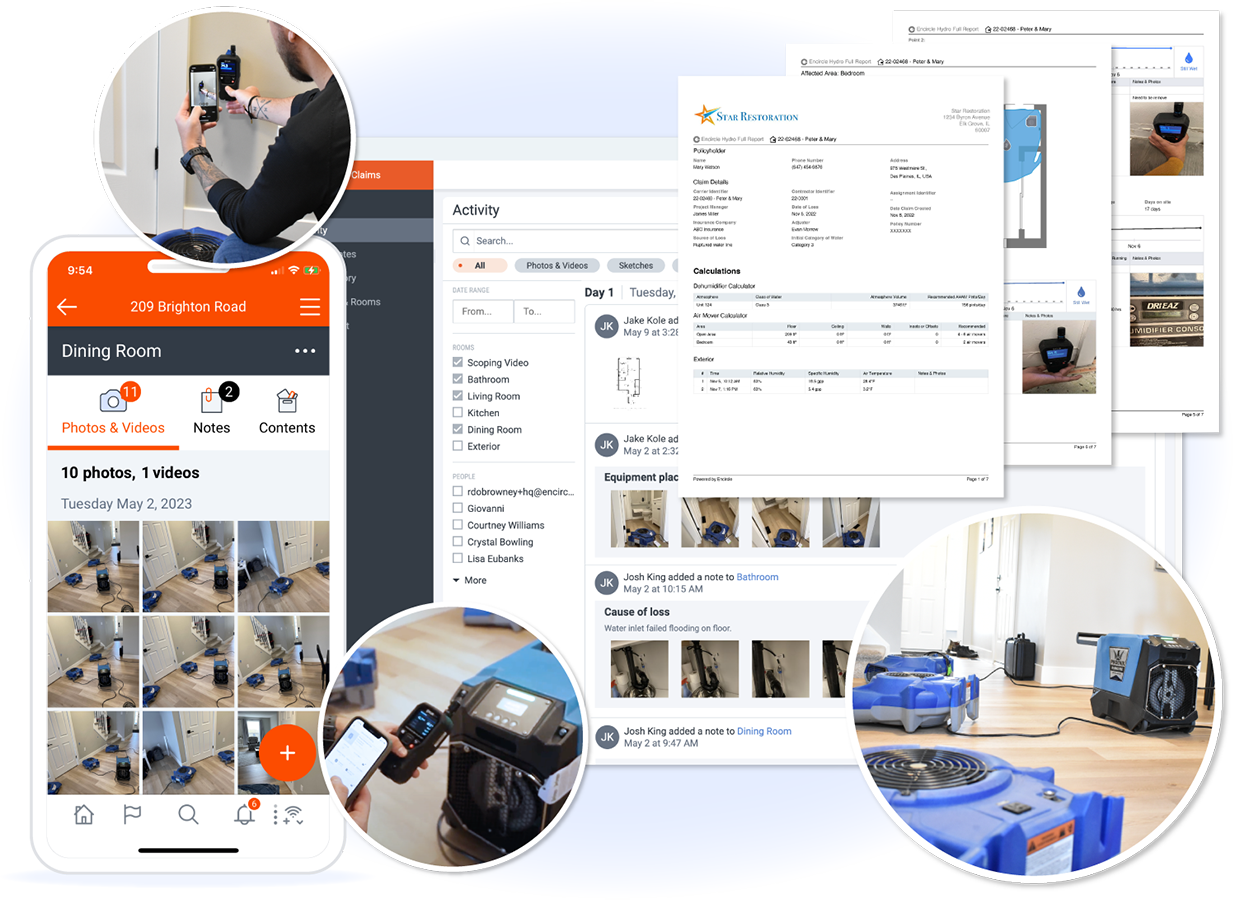 Monitor & share job progress.
Cut back on the constant calls and check-ins. Stay in the know about job progress from wherever you are. Access all field documentation, right as it is captured. Plus, easily share job information to interested parties with Encircle reports, generated with just a few clicks.
Increase job profitability.
Find operational efficiencies in the field and back at the office to stop wasting non-billable hours on admin tasks and paperwork. Plus, with documentation captured right at the source, your reports will stand up adjuster scrutiny. Less pushback and invoice slashing leaves you with a better bottom line.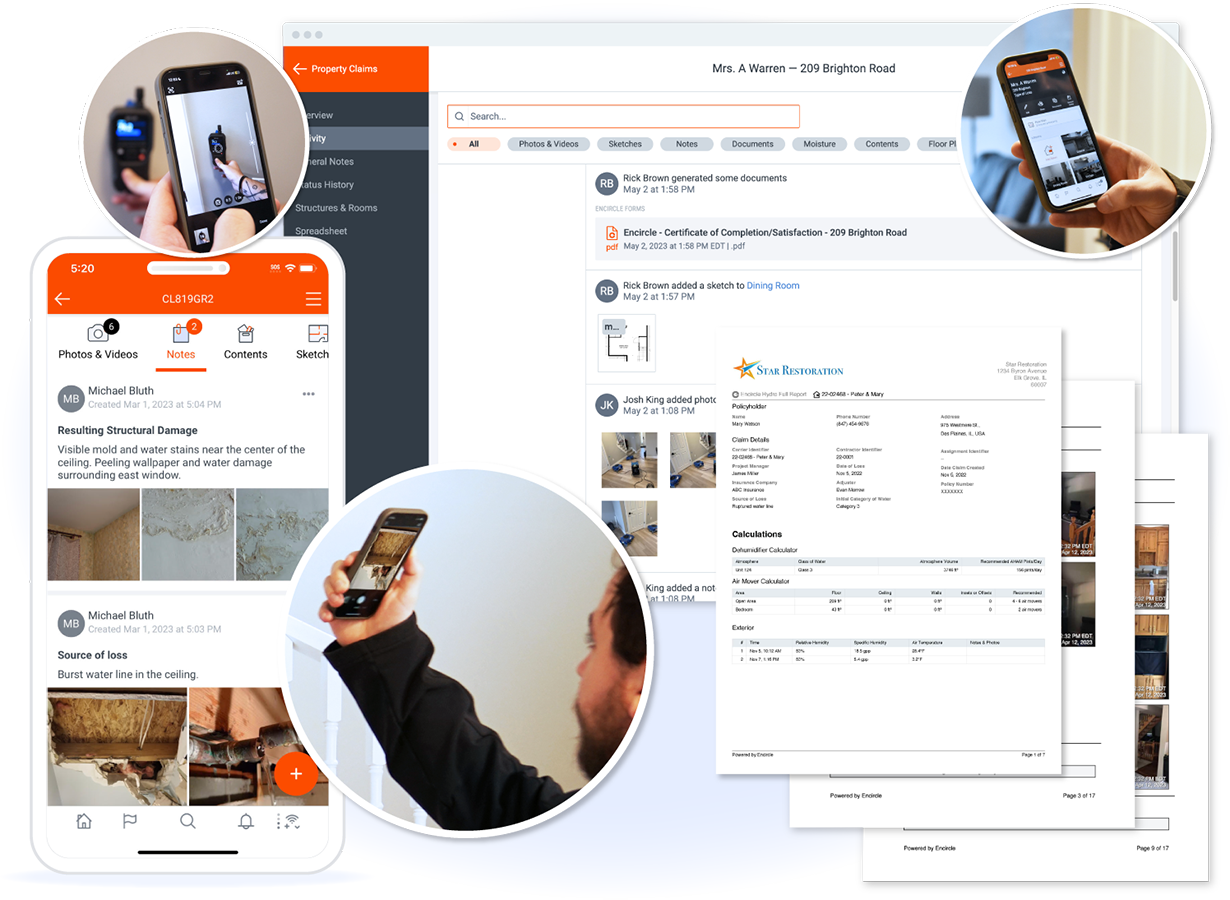 TRUSTED BY LEADING RESTORERS
"Encircle helps our field teams check the necessary boxes of documentation quickly, and easily, and lets our technicians do what they're truly passionate about—taking care of people in their time of need."
ANTHONY NELSON
Director of Procurement, Restoration Affiliates
"Productivity is going up, it's easier to get photos, easier to get documents…On the carrier side, we get less pushback because we build a big final report with the Encircle PDF report."
EVAN MACFAWN
Senior Vice President, MacFawn Fire & Flood Restoration
"Being alerted when a customer has signed documents or uploaded photos, frees up important time instead of having to constantly check if the policyholder has signed the documentation and shared photos."
CHARLIE WAECHTER
Project Manager | First General Services Of Grey Bruce
Frequently asked questions
Below you'll find answers to some of the questions we get asked most!