Hydro is the newest addition to Encircle's all-in-one field documentation solution for restoration contractors -- putting a drying expert in the pocket of every field technician for water damage restoration jobs.
Restorative drying made simple
Water damage restoration is a complex trade! When technicians are unfamiliar with these complexities, either due to a lack of training, forgetting best practices, or inexperience, the result is inconsistent field processes that put your water jobs at risk. Hydro, Encircle's water mitigation software, provides a simple and repeatable process that drives profitability, reduces liability, and improves customer satisfaction for your business. Plus, it's simple for any technician to learn, understand, and use in the field.
Watch the Q&A with Kris Rzesnoski about Hydro!
Protect your business and grow your profits
Being a professional restorer requires you to make serious determinations on how to dry a structure and protect the occupants from risks associated with water damage claims. Hydro follows the IICRC S500 standard for water damage restoration, guiding technicians through a standardized process to ensure every building is dried professionally.
By documenting the job setup directly in the field, Hydro will automatically calculate the equipment required to dry a building based on the industry standard and the conditions of the property. With this knowledge, you can place and charge for the air movers, air scrubbers, and dehumidifiers required to complete the job properly right from day one. When you can justify the equipment on a job with your water mitigation software, you avoid the stress and frustration of your estimate being scrutinized and scrubbed -- saving everyone time and increasing your profitability.
Hydro, Encircle's water mitigation software, was designed by restoration contractors for restoration contractors who want to do the best job possible for their customers during a time of crisis. By offering the most efficient workflow to document the drying process, it will track what needs to be done, prompt you to do it, while also allowing you the flexibility to keep the job moving. And, because Hydro allows multiple people to work in the same job in the app at the same time, your field team can split up the work on site and quickly document a building.
Job Set-up
A list of tasks for technicians on site to follow to properly setup, measure, and categorize the job starting on day one.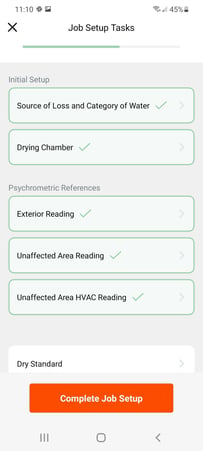 Job Monitoring
One screen that shows everything that is happening with the job over the course of drying the building from day one to job complete. Stay on top of unexpected changes on the job with alerts for equipment malfunctions or a sudden increase in moisture levels.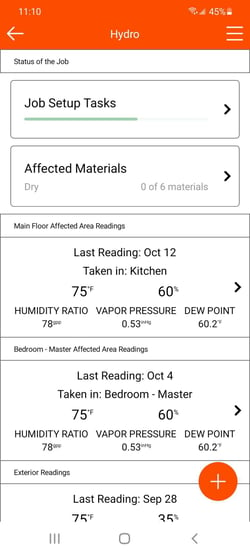 .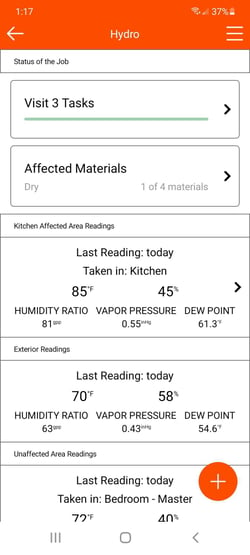 An administrator's dream
Accurate and complete data captured directly in the field, including psychrometric and moisture content readings, virtually eliminates hours of paperwork for administrative teams for water damage restoration. With just a couple of clicks, office staff are able to produce high-quality, interactive reports in minutes. The data integrity and compliance to S500 standards, combined with comprehensive documentation impresses adjusters and TPAs, justifies charge-outs and closes claims out quickly.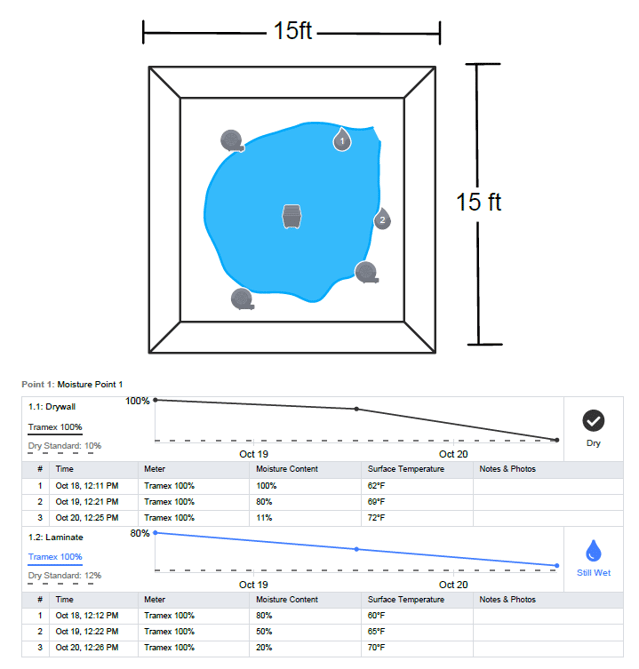 Hydro Help Centre Topics