LIVE

FRI DEC 8th 2023 | 12 PM ET
1 HR


Encircle Mastery Series:
Accelerate your Xactimate estimates with Encircle Floor Plan
In this 1-hr live session, you'll learn how to integrate Encircle Floor Plan with Xactimate, start estimates faster, and ease the burden of documentation.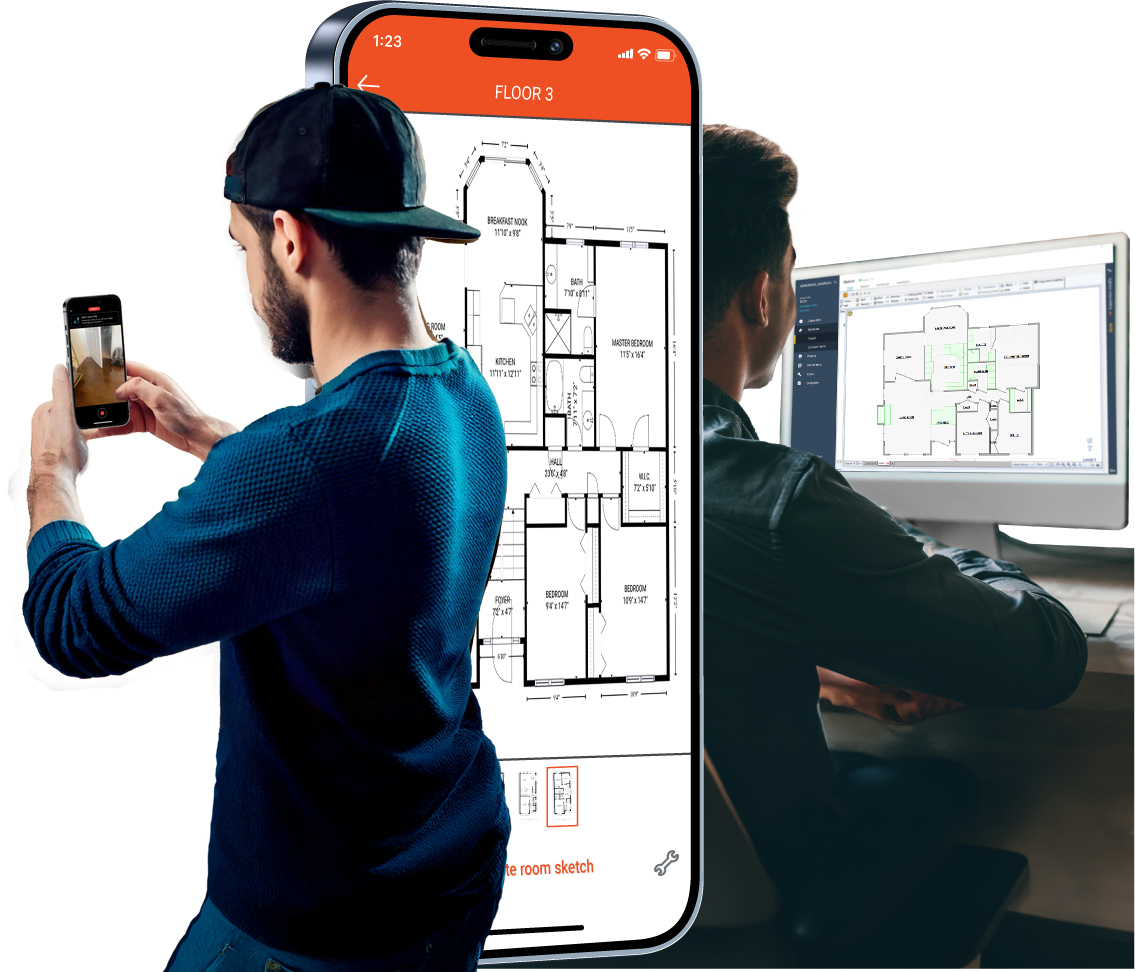 Kris Rzesnoski, CR, WLS, CLS, FLS
Vice President, Encircle

Shaun Coghlan
Director, Product Management,
Encircle
If only there was a way to go from site to sketch within hours…
Capture properties and get accurate, professional-looking sketches within hours, with just your smartphone — no fancy equipment, or expedition fees required. With Encircle's floor plan tool and new Xactimate integration, anyone on your team can capture bang-on sketches, get estimates started on Day 1, and save hours of precious time.
In this 1-hr session on December 8th we'll cover how to:
Capture accurate property dimensions in the field, in minutes, with Encircle Floor Plan.
Integrate Encircle + Xactimate and import floor plans into Xactimate for instant sketches.
Leverage Encircle's Note Templates to capture doors, windows, ceilings, and other fixed features and details to help estimators.
Document jobs thoroughly by room and use video scoping to tell the story of every job.