ENCIRCLE FLOOR PLAN
vs DOCUSKETCH
Faster and easier
sketches for property restoration
Every estimate in restoration needs a sketch.
Technology can help - but which solution is best?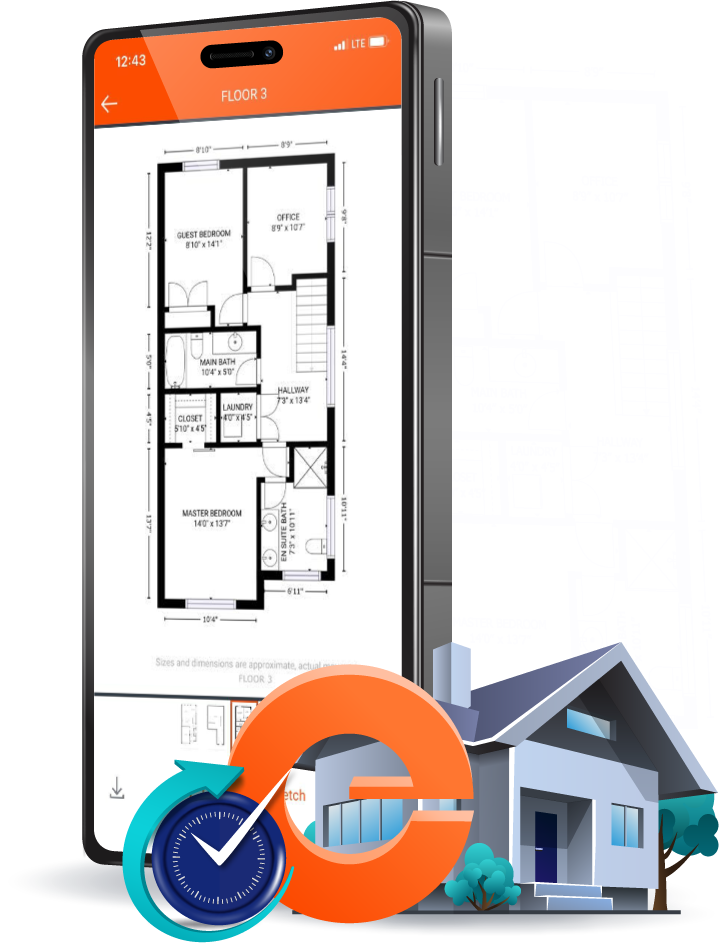 Which solution is better for getting a sketch?
Encircle Floor Plan
Using any smartphone, anyone can create a scan video by walking through the property. An accurate 2D floor plan is delivered back in around 90 mins*, and can be imported into Xactimate for an instant sketch.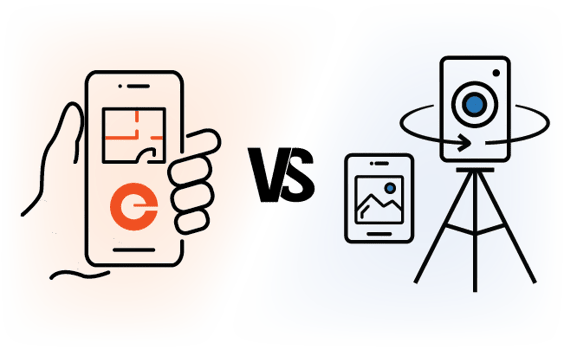 DocuSketch
Using an expensive camera and tripod system, trained team members capture 360° images of each room for a 3D tour. A sketch file will be created in 2 business days, or longer in high-volume situations.
Faster capture in the field
Only requires a smartphone
Easier capture (no training required)
Faster delivery
Consistent price (no hidden fees)
Lower price
360° images and 3D tour
Xactimate sketch creation

Faster in the field.
Scan entire properties in 5 mins, in one video
No stopping and starting between rooms or floors
No equipment to set up or connect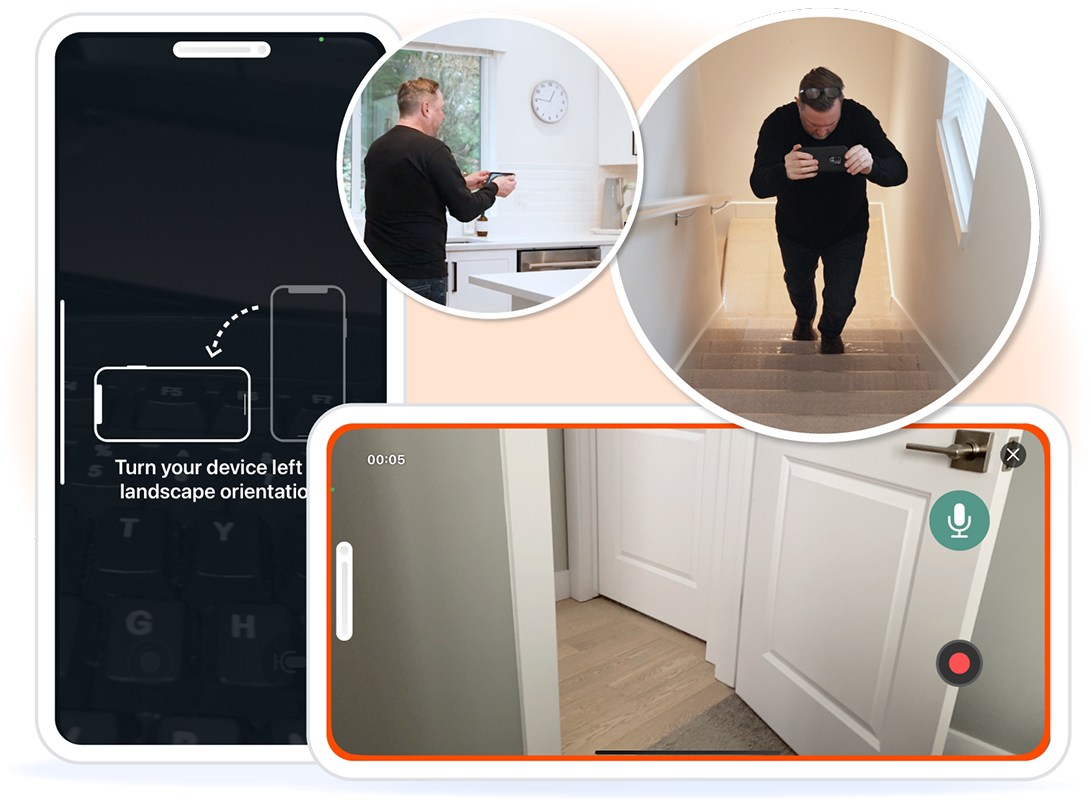 Delivered sooner.
Floor plans returned in 90 mins on average*
Reliable & consistent delivery, even during CAT events
Instant Xactimate sketch creation to start estimates on Day 1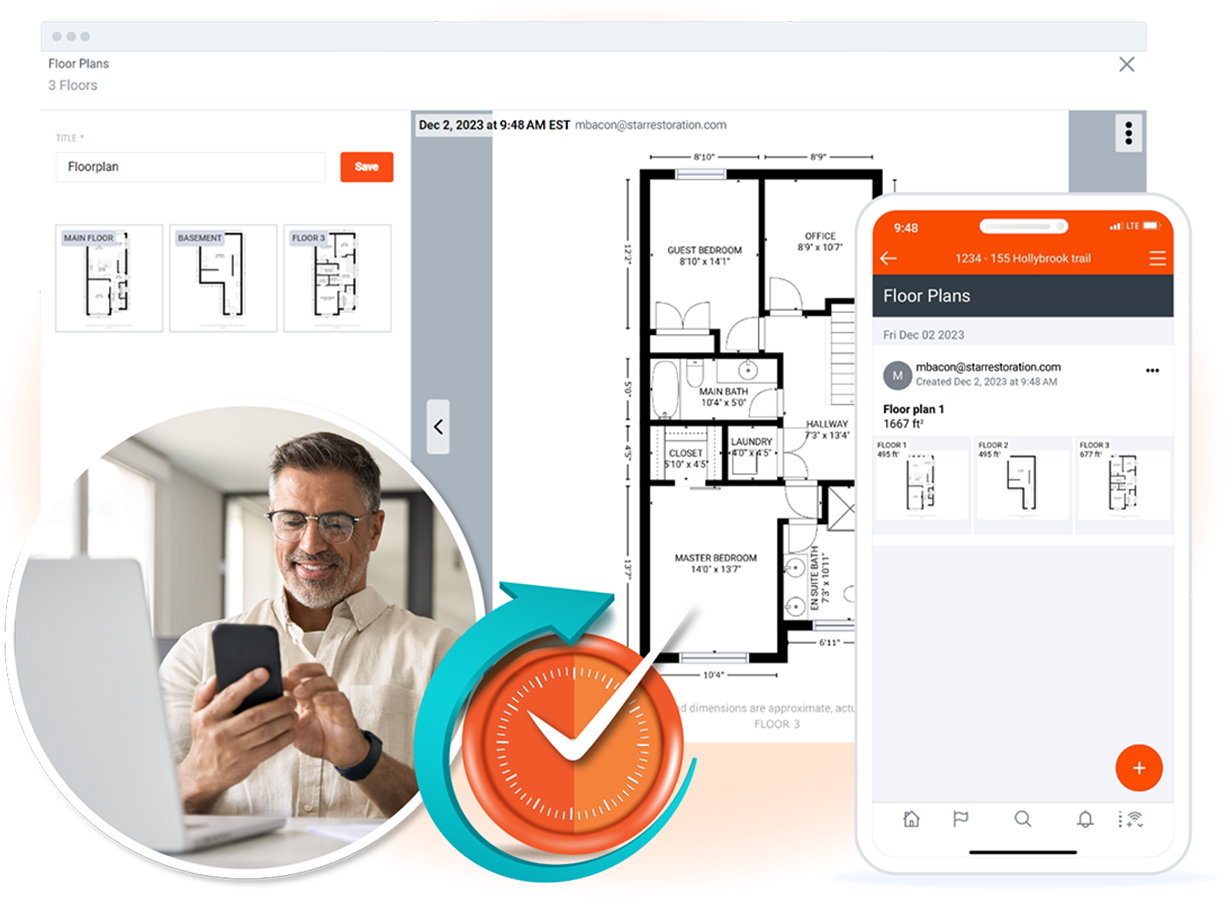 Affordable to use on every job.
No hidden fees or upcharges for larger property sizes
No expediting / rush fees
No expensive equipment required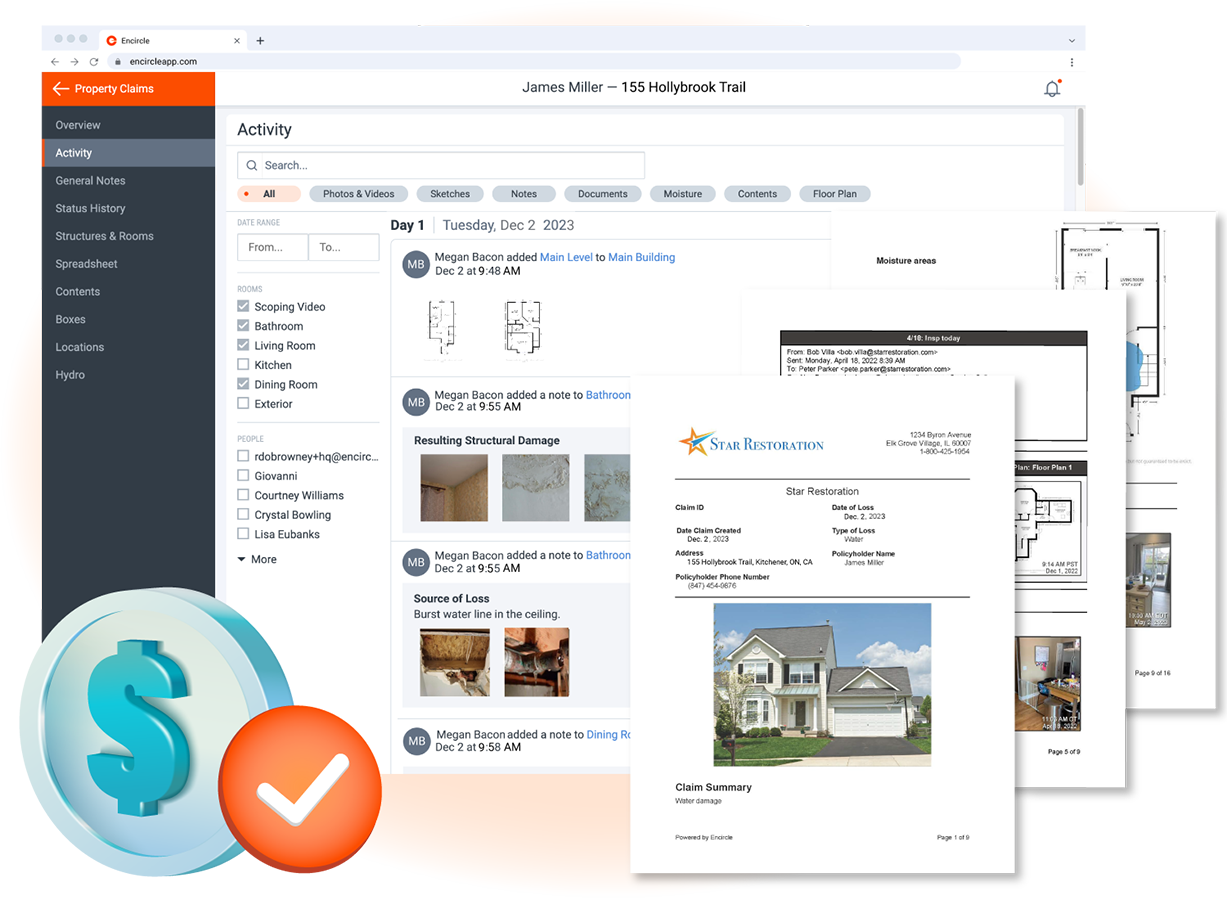 Anyone can create a sketch.
Built-in user guidance to correct scanning technique
No special training required
No waiting for equipment or trained staff to be available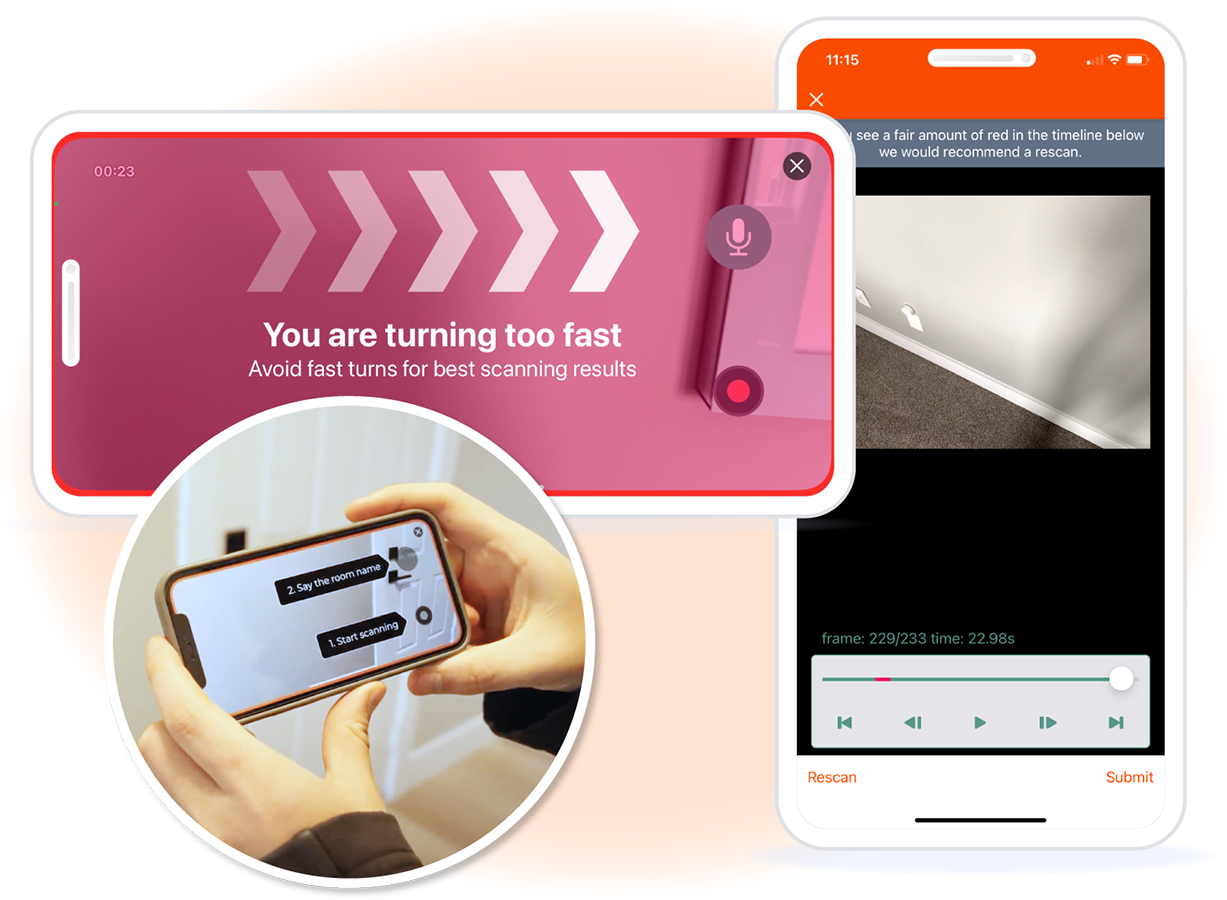 One app, all field documentation.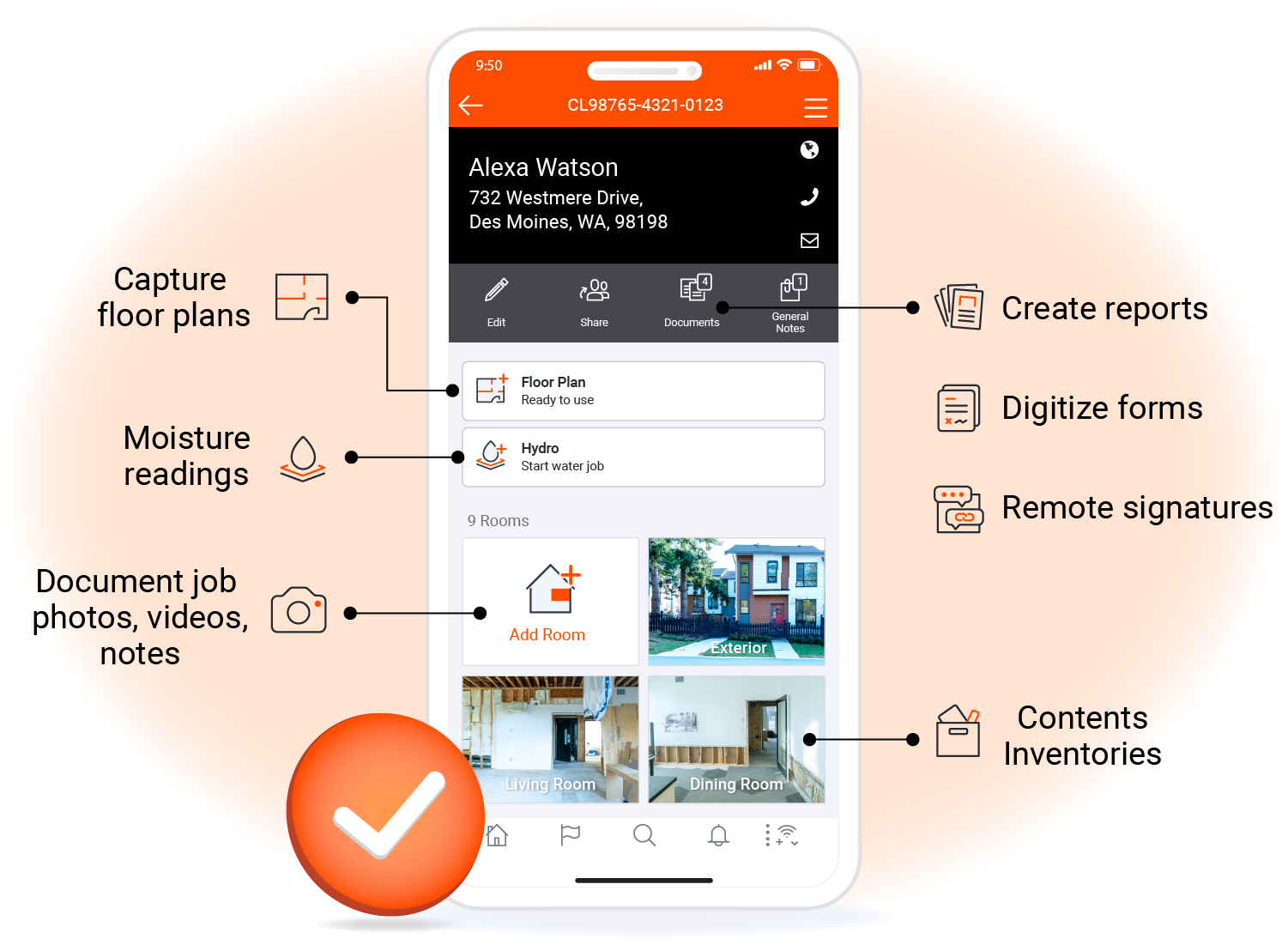 WHAT LEADING RESTORATION PROFESSIONALS
THINK OF ENCIRCLE FLOOR PLAN
"Encircle Floor Plan is one of the best tools I've used. It's quick, very accurate. Makes my job a lot easier. Adjusters are always amazed when I show them."
Mikie Rist, Lead Mitigation Technician,
Teasdale Fenton Cleaning & Property Restoration
---
"It's the least amount of training I've had to do on any new software that we've brought in… It's as close to instant digital sketches that we can get."
Dale Middleton, Senior Estimator, ProStar Restoration
---
"Encircle Floor Plan is an amazing product for my company…it really saves us a lot of time, a lot of money, and has increased our productivity twofold. We can start the estimating process that very same day."
John Woods, President, Crossroads Property Rescue
---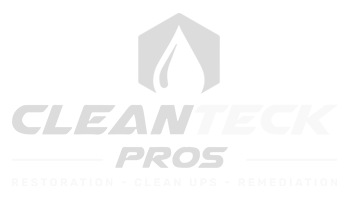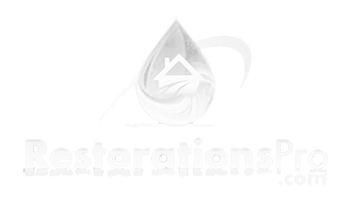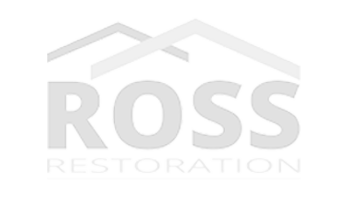 Learn more about Encircle Floor Plan:
*Actual return times may vary, but are always guaranteed to be within 6 hours of when the video scan is received to Encircle servers.