ENCIRCLE PRODUCT UPDATE

.
HYDRO ALERTS & MANAGING VISITS
View and edit past visits and know if things are off track.



A drying expert in the palm of your hand.
Field teams receive in-the-moment warnings if they enter moisture data indicating things are not going according to plan.

Air reading alerts (high/low temperature & humidity)
Moisture reading alerts (dewpoint)

Dehumidifier alerts (negative grain depression)

Equipment alerts (not enough equipment on the job)
GET A WALK THROUGH IN THIS VIDEO →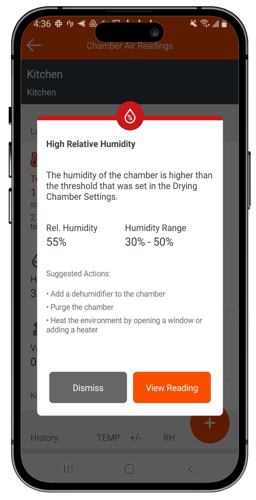 Get an alert and take action immediately.
When something isn't going according to the drying plan, you want to know and you want to address it before it becomes a bigger problem.
View, review, and edit visits.
Make edits and additions to completed visits, even after you've left the job site.