RESTORATION EXECUTIVE TEAMS
A field documentation platform

to power your restoration business

Goodbye invoice slashing.
Hello
business growth.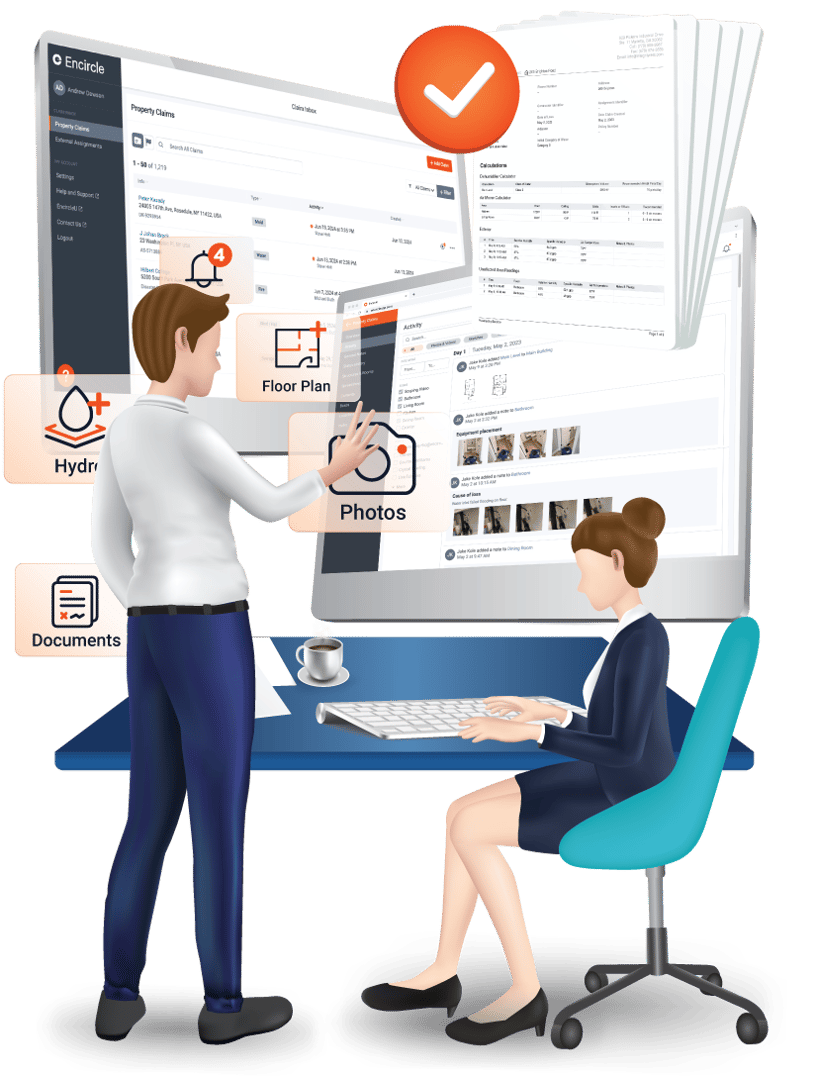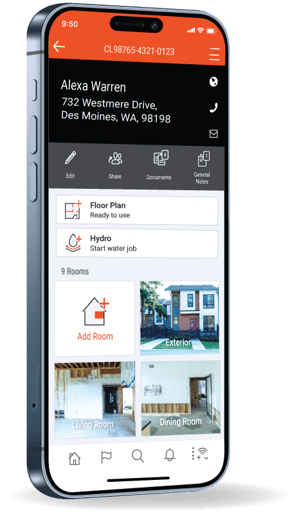 If you can't prove it, you don't get paid.
Encircle makes it easier on your field and office teams to effectively tell the story of a loss, helping you to get paid in full on every job, and freeing up valuable time and resources to help your business grow.
All your documentation, in one application.
Water damage
Capture critical water job details in a simple and guided workflow. Show the drying plan, monitor progress, get alerts and guidance if things are going off track, and justify the work with
Encircle Hydro
.
Fire and smoke
Tell the story of a fire loss from initial site inspection through to rebuild, within one Encircle file. Leverage features like
video walkthrough
,
Encircle Floor Plan
, and
reports
to get all parties on the same page.
Mold remediation
Meet regulatory standards for mold jobs with
custom forms
and consistent processes. Document every detail and keep all parties up-to-date with
fast and easy reports
.
Contents
Save days in the field inventorying and packing out personal property. Contents managers operate more efficiently with Encircle's simple and repeatable
contents workflow.
Biohazard cleanup
Catastrophes
Dispersed teams and high job volumes after CATs require
technology that keeps you connected
and in-the-know. Amidst the chaos, Encircle delivers reliability in these extreme situations.
Eliminate manual processes and administrative headaches.
Set your field teams up for success.
Create a consistent field documentation process that is achievable, everytime. Empower your field teams to capture all documentation in a single, easy-to-use app.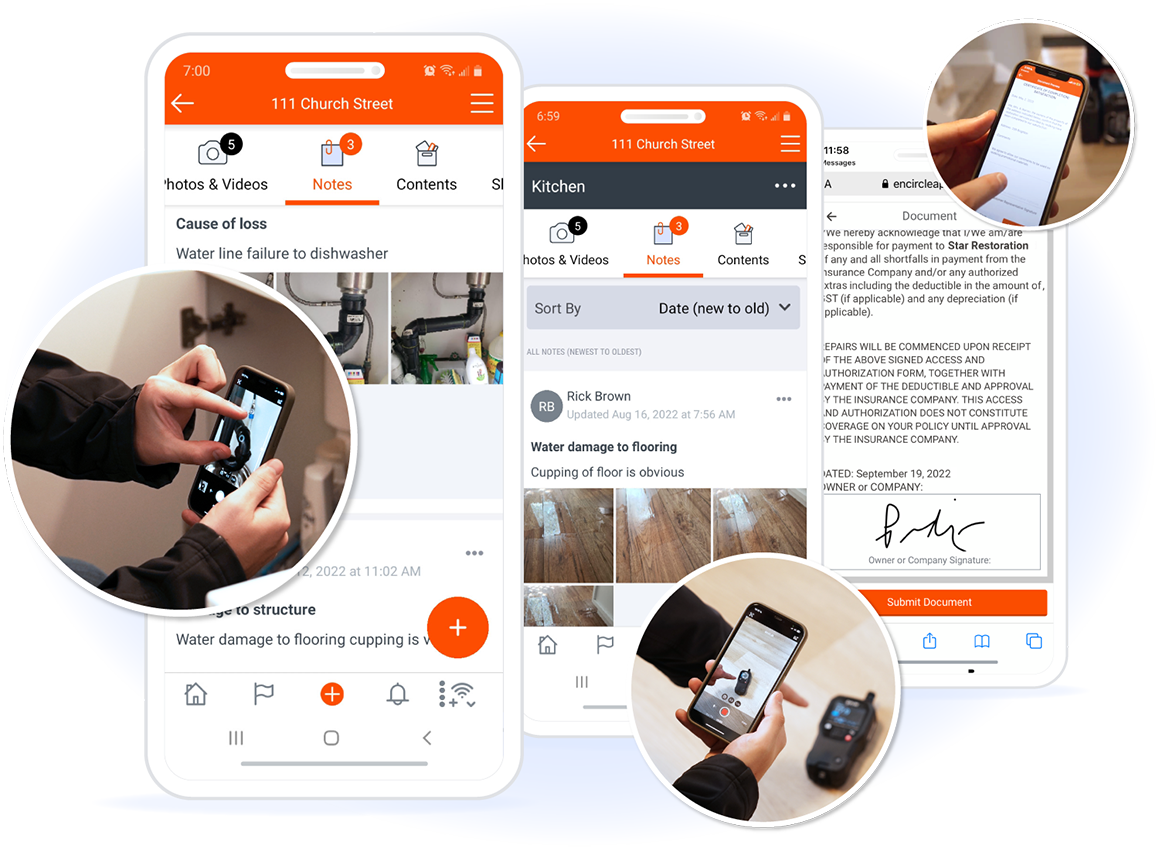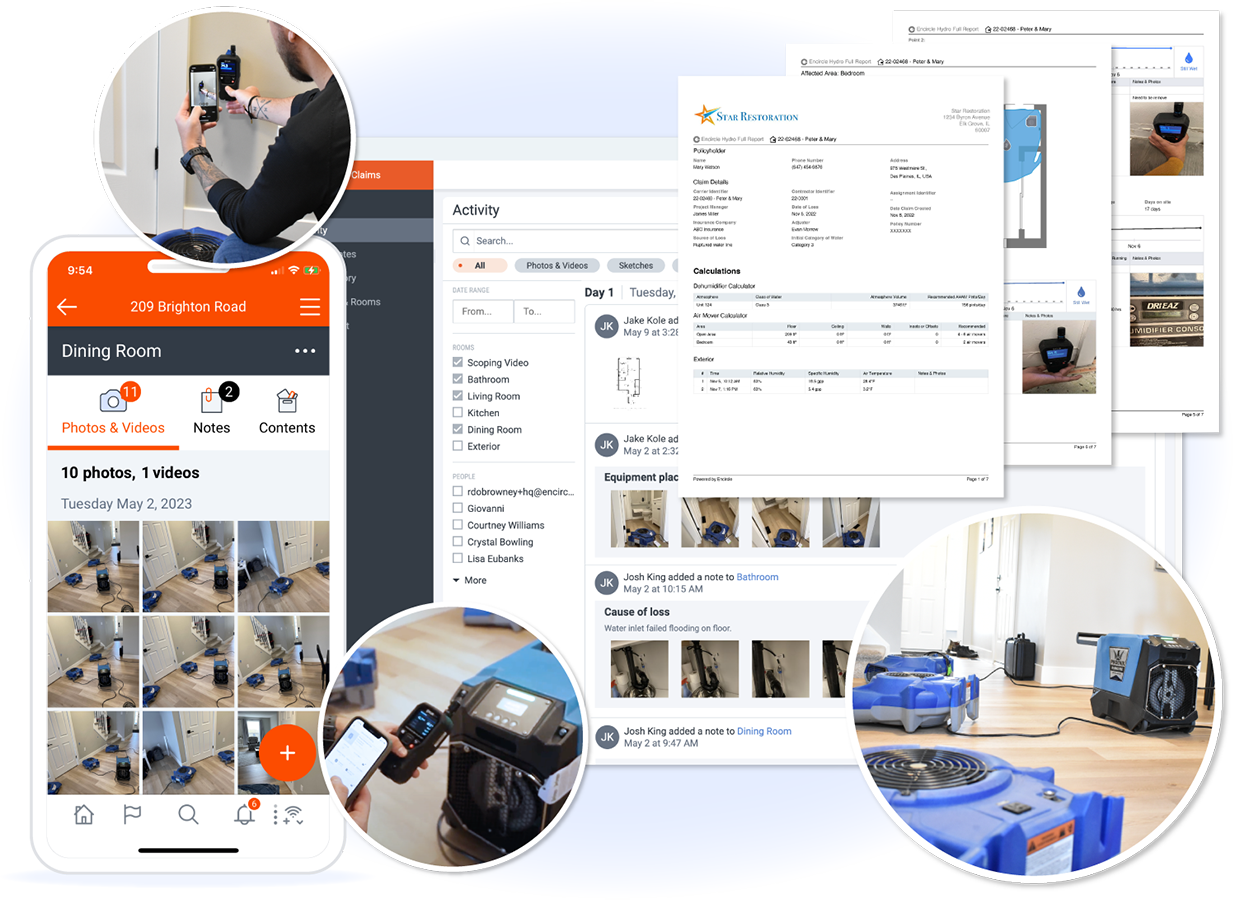 Stay connected from anywhere.
Give all teams direct access to field documentation in one place, reducing the need for check-in calls and texts, and increasing productivity between field and office teams. With unlimited users, any team member can watch in real-time as the job file is populated with documentation.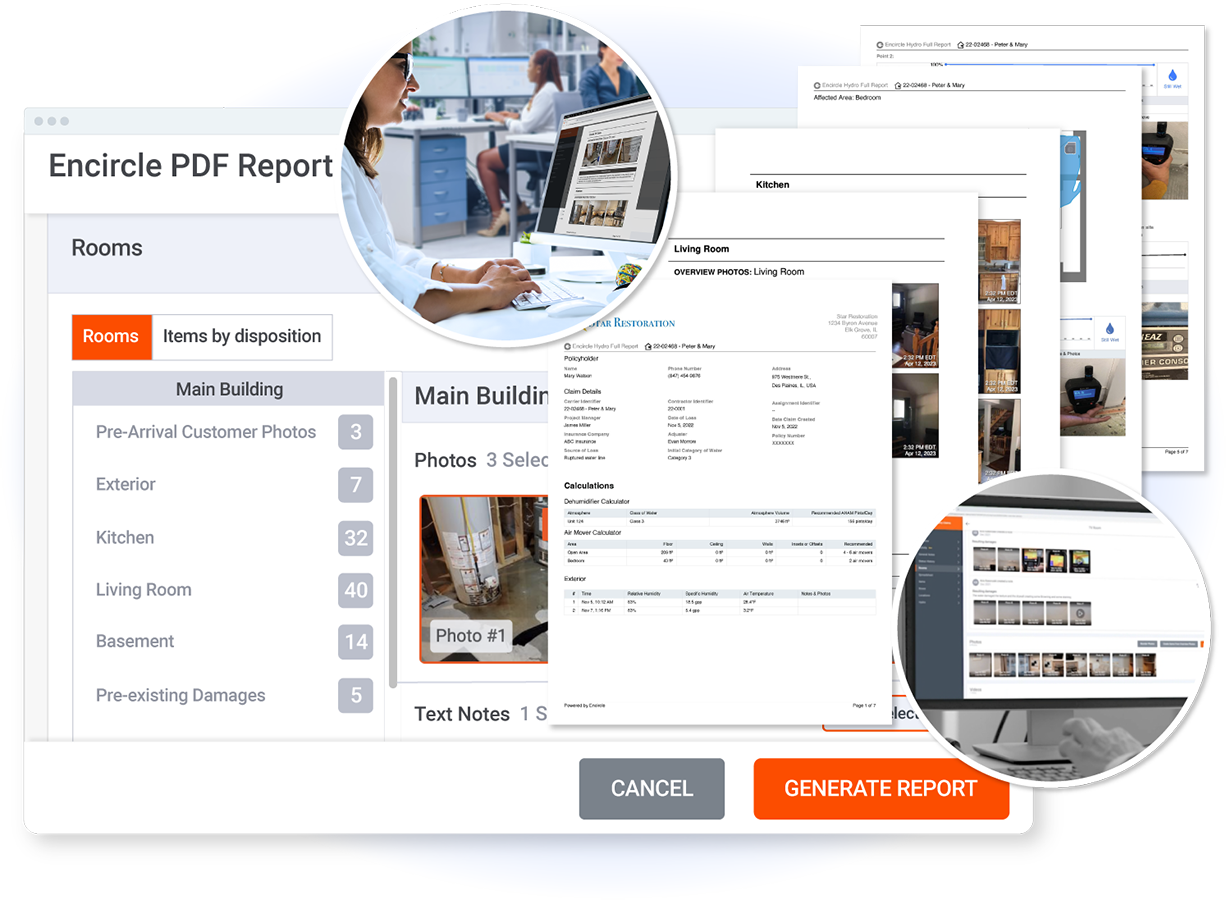 Testimonials
Don't just take our word for it.

"Encircle is such a time saver for us. It helps us move fast and efficiently. My whole team is confident in our Encircle process, which allows us to easily communicate very detailed information with stakeholders."
BROCK MERWIN
GM, PAUL DAVIS RESTORATION OF SUBURBAN MARYLAND & DC



"I'd say from our historical way of documenting a job we're probably saving 6-8 hours a day of work just by being more efficient and productive. Doing it manually just seems so prehistoric to me now."




NICK HUDSON
VICE PRESIDENT, HUDSON RESTORATION

"If there's ever a question from an adjuster or agent on a job, the documentation more than meets the requirements they are looking for. It truly has simplified our lives and better positioned our business for growth."
PAUL LEWIS
OWNER, RESTORATION 1 OF NORTH FORT WORTH

"Productivity is going up, it's easier to get photos, easier to get documents…On the carrier side, we get less pushback because we build a big final report with the Encircle PDF report."
EVAN MACFAWN
SENIOR VP, MACFAWN FIRE & FLOOD RESTORATION
Frequently asked questions
Below you'll find answers to some of the questions we get asked most!
Is it difficult to get my team trained on Encircle?
We know how hard it is to find, train, and keep good employees. That's why we have EncircleU, an online learning platform free for Encircle customers to use to train their teams on the Encircle field documentation platform. Completing EncircleU courses qualifies for IICRC continuing education credits, which is an incredible value for Encircle customers to access free training. You can learn more about EncircleU by visiting the EncircleU page.
How is this easier than the other apps we've tried?
Many restorers in the field don't like mobile apps because restoration software solutions have not been built with the field user in mind – they are overly cumbersome and complex, so techs fall back to the comfort of pen and paper. That's where Encircle is different. We started with the mobile experience first, making sure it was easy for field users, so you can finally ditch the pen and paper.
Isn't Encircle just for taking photos?
No! Encircle is much more than a photo app. Encircle provides everything a restoration contractor needs for complete field documentation together in one app. Photos, videos, notes, floor plans, contents, moisture readings, e-signatures, digital documents, and more. All of this inputs into reports that can be generated in minutes with all of the job details to document the loss, justify the work that was done, and get paid without pushback.
How many people can be working in a file at once?
We know that there are a lot of systems out there that only allow one person at the time to work in the job file, but Encircle isn't one of them. Anyone with access to the job file in Encircle can be working in it, so multiple technicians can be documenting a loss in the field and at the same time, the PM or office admin can be in the file back at the office and monitor what's happening in real-time – making your job documentation much faster and more efficient.
Can I use this for commercial jobs?
Yes absolutely! Encircle can scale to meet the needs of any job size and any situation. With offline capabilities, multiple users working in a file at once, and unlimited data storage, you can rely on Encircle for any job.
What if we have bad or no cell service?
We know that restorers often find themselves in some of the most challenging environments, where a reliable internet connection just isn't a possibility. That's why Encircle works offline the same way it works online, so you and your team can document everything as you normally would in the app and when you're back online, everything will automatically sync. You don't have to re-enter anything or worry that any information has been lost.