FIELD ADJUSTERS
Your go-to app for on-the-go
property claims documentation
Take on more claims and close them on-site with a more efficient process for capturing and organizing property claims documentation.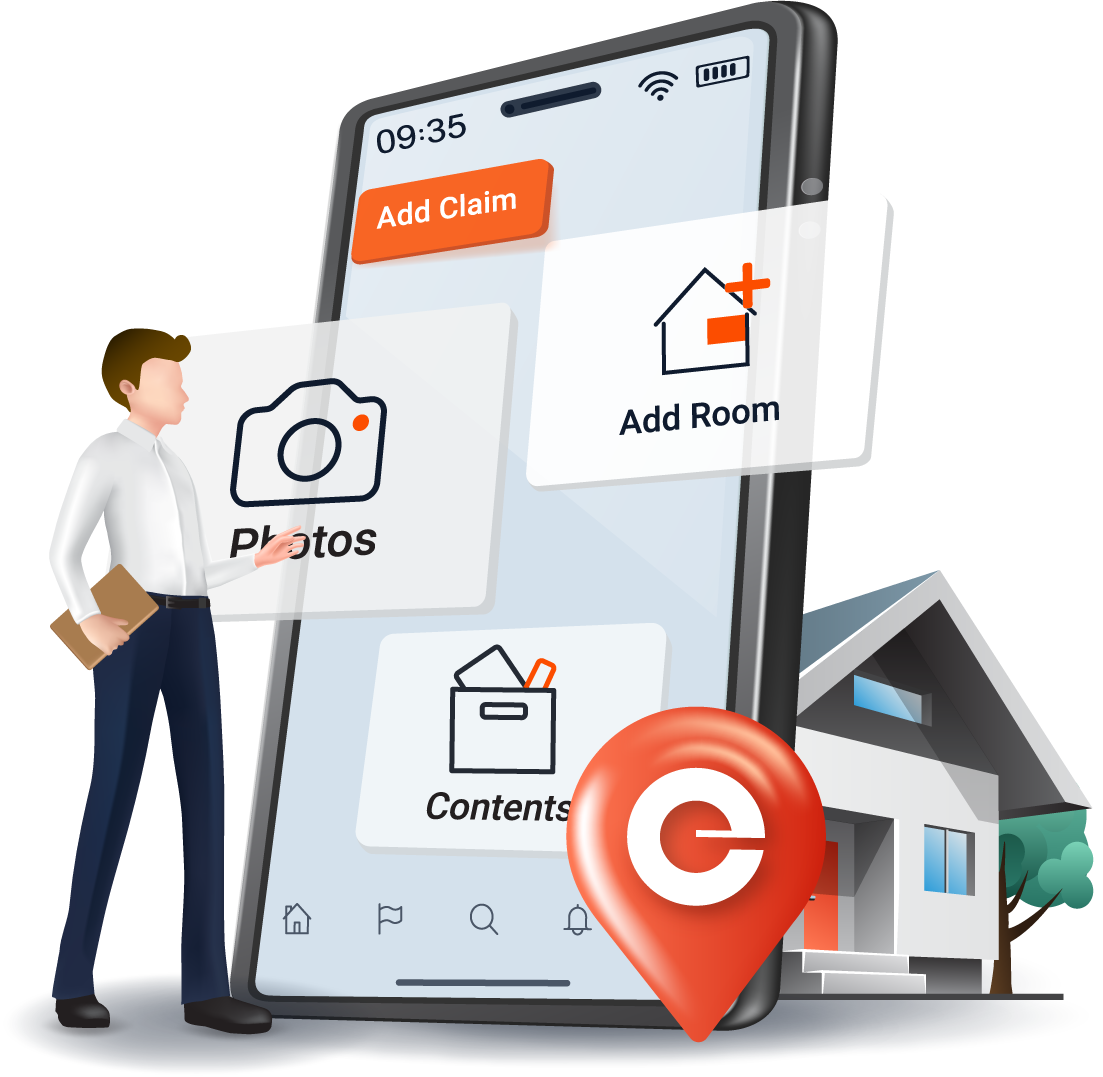 Stop spending your evenings doing paperwork.
Want to decrease cycle times?
Want to close more high-quality claims?
Want to help more people during their time of crisis?
Then start documenting with Encircle.
By making it easier to document all insurable damage and compile instant reports in the field, Encircle gives you time back in your day to take on more claims (or maybe catch a few extra hours of sleep).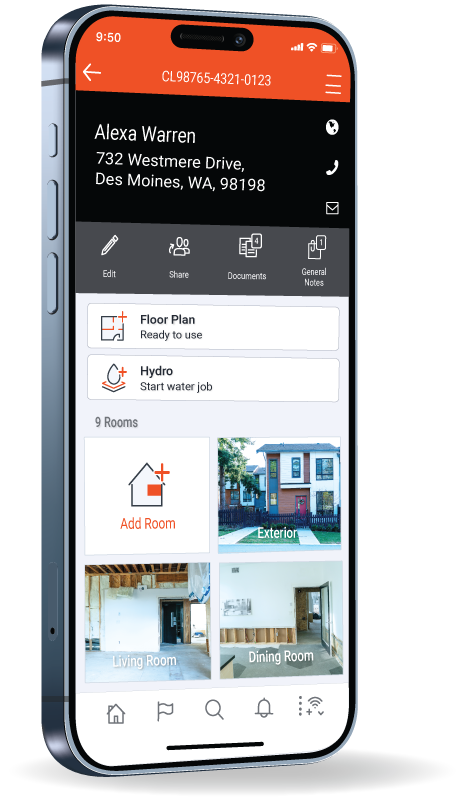 The whole truth and nothing but the truth.
Facts get claims settled fast. Commercial or residential, large or small – Encircle captures the facts to accelerate inspections and estimates of property claims for insurance carriers.
Claim types:
Daily claims
Catastrophes
Floods
Fires
Wind
Hail
Contents
And so much more…
All documentation in one application.
Inspect the damage.
Create a complete scope by capturing unlimited photos, videos, and notes of all property and personal item damage. Automatically label and organize all of your documentation to share with the customer or file reviewer.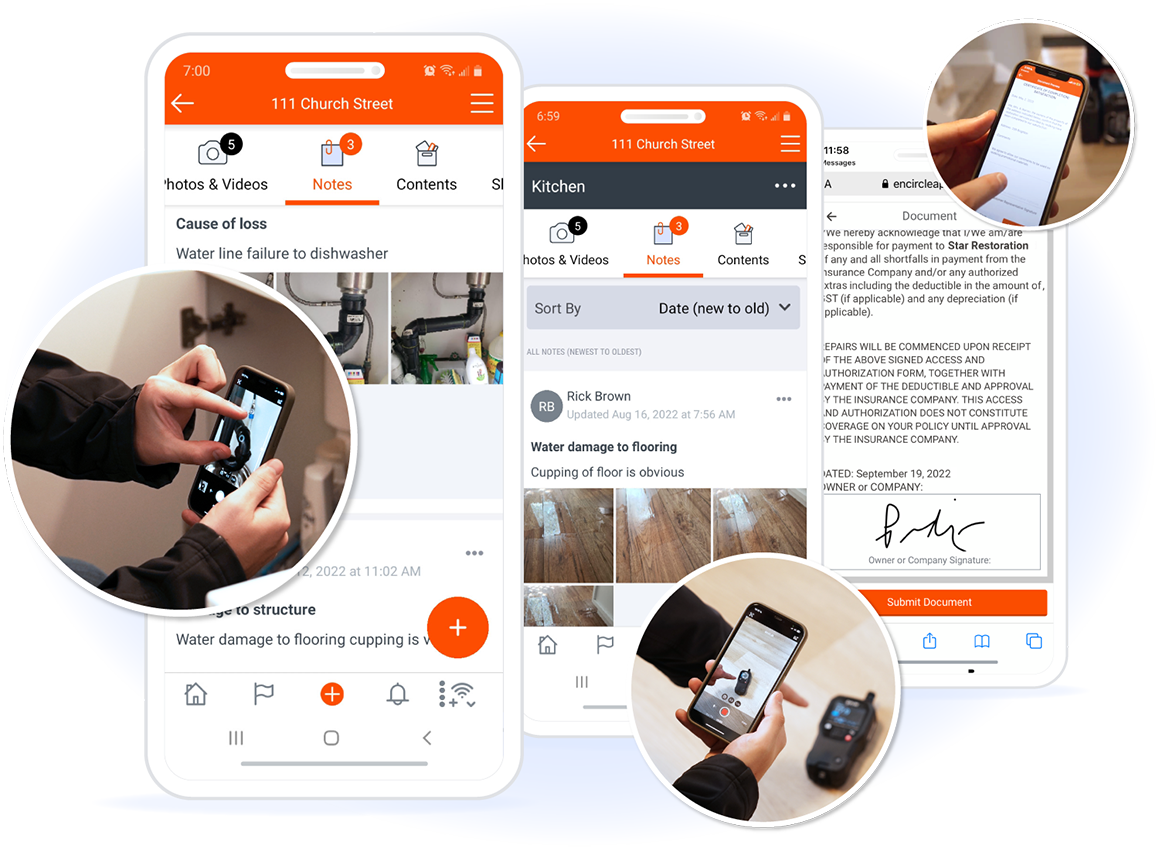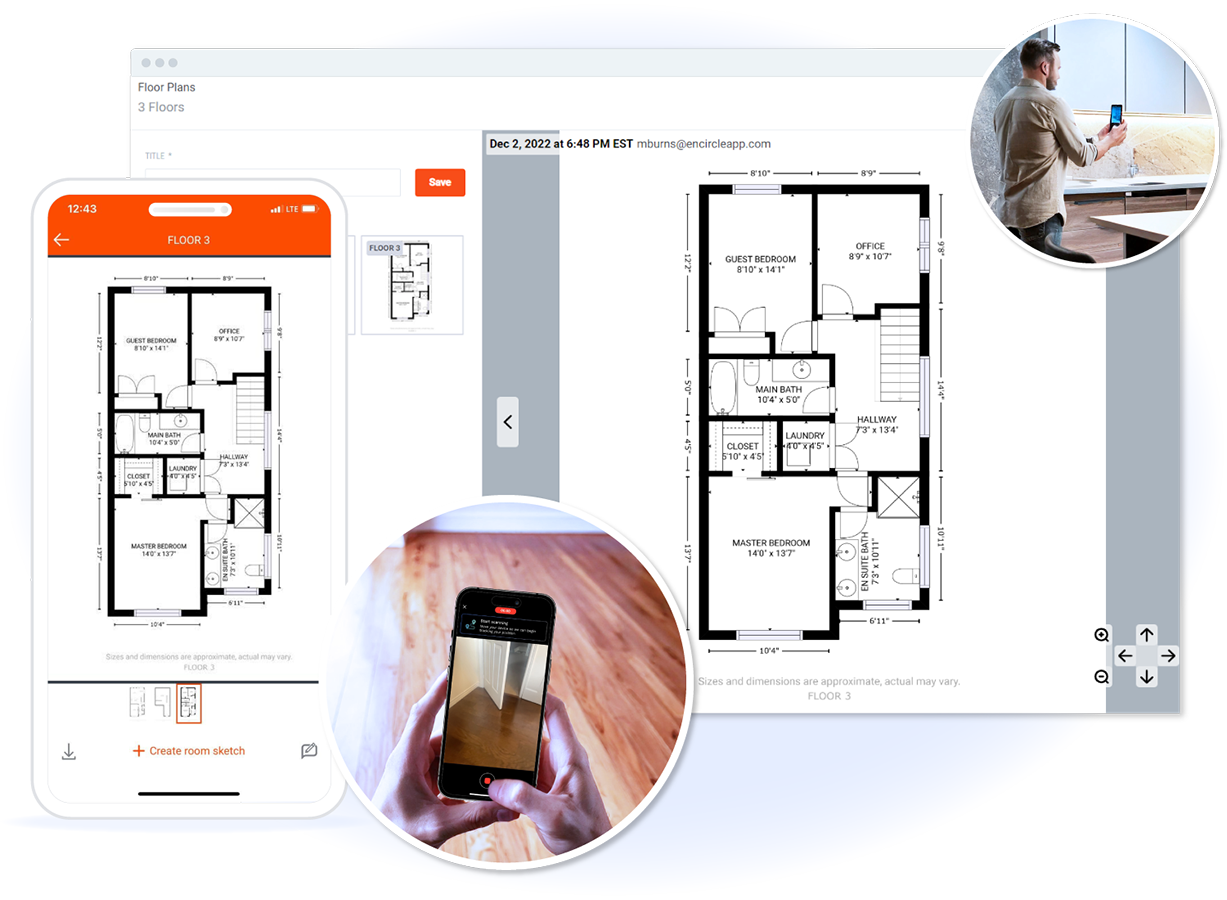 Sketch a floor plan.
Stop with the hand sketching. Instead use your smartphone to scan the property in minutes. Carry on with the rest of your inspection and you'll have a floor plan in your inbox, complete with accurate measurements in a matter of hours.
Write the narrative.
Create general loss reports and accurate estimates without ever leaving the site. With a couple of clicks, you can include all of the inspection details to tell the story of the claim and get all parties in agreement from the get-go.